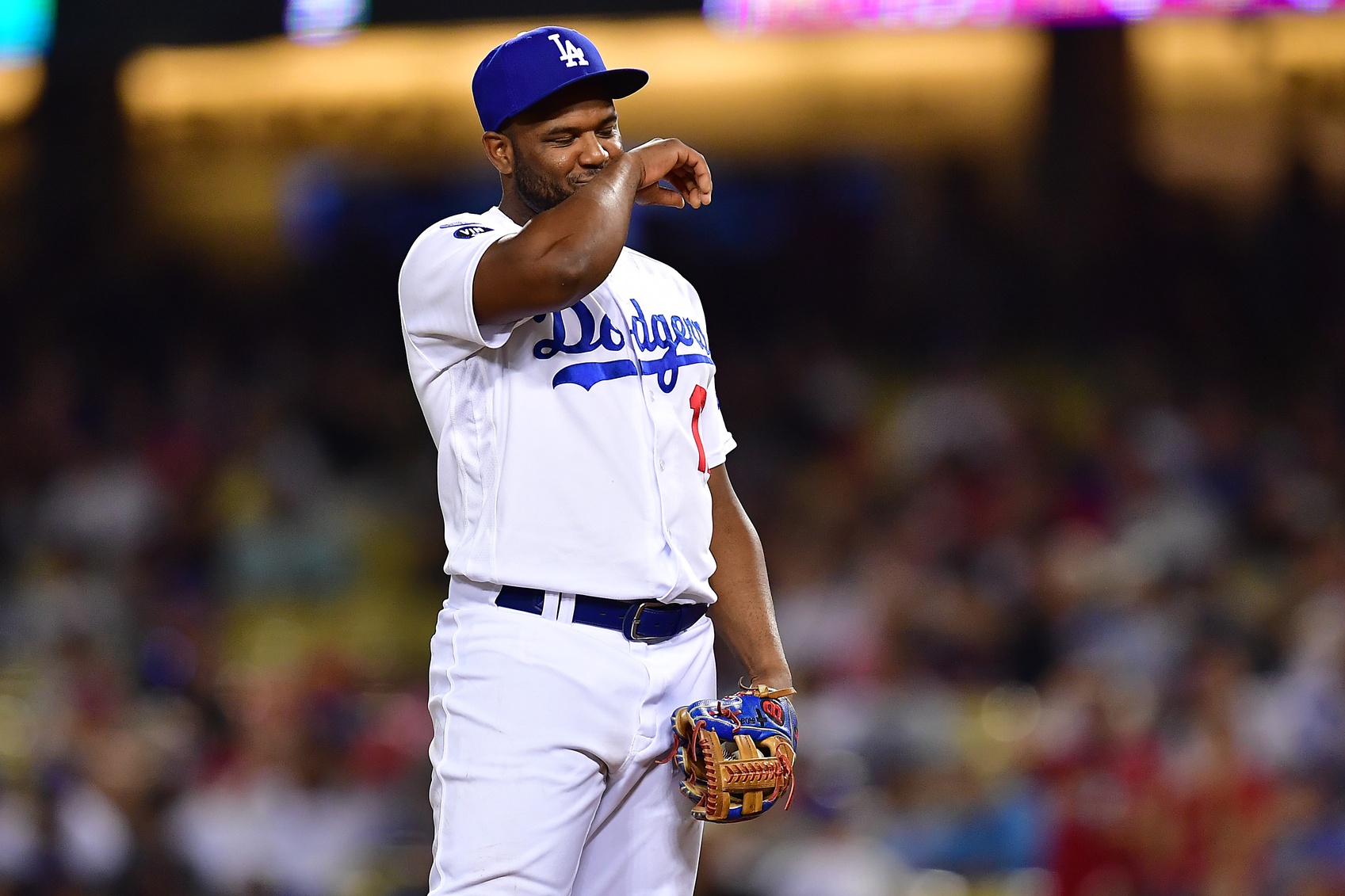 Dodgers Team News
Dodgers Roster: LA Declines Options on Hanser Alberto and Jimmy Nelson
The Dodgers are officially making moves this offseason. On Tuesday, the team announced that they declined the 2023 club options on infielder (and star closer) Hanser Alberto as well as right-hander Jimmy Nelson.
The Dodgers have declined the 2023 options of IF Hanser Alberto and RHP Jimmy Nelson.

— Los Angeles Dodgers (@Dodgers) November 8, 2022
Nelson didn't pitch at all in 2022, after undergoing Tommy John Surgery during the 2021 season. He had a $1.1 million option for 2023.
As for Alberto, he played in 73 games for the Dodgers this season. He hit .244 with two home runs and 15 RBIs in 156 at-bats. His value came in his presence in the dugout, as he was always on the top steps cheering on his teammates, and seemed to be the No. 1 cheerleader in the Dodgers' clubhouse.
Alberto also turned out to be a pretty good "closer", appearing in 10 games on the mound to the tune of a 4.09 ERA in 11 innings pitched. He also was responsible for one of the better moments from the Dodgers' 2022 season, when he struck out Josh Bell in a 12-1 blowout win over the Padres at Dodger Stadium.
Both players officially enter free agency, and will be able to sign with any team they choose.
If this is the end of their Dodger careers, it was great having both of them on the team!
Have you subscribed to our YouTube Channel yet? Subscribe and hit that notification bell to stay up to date on all the latest Dodgers news, rumors, interviews, live streams, and more!