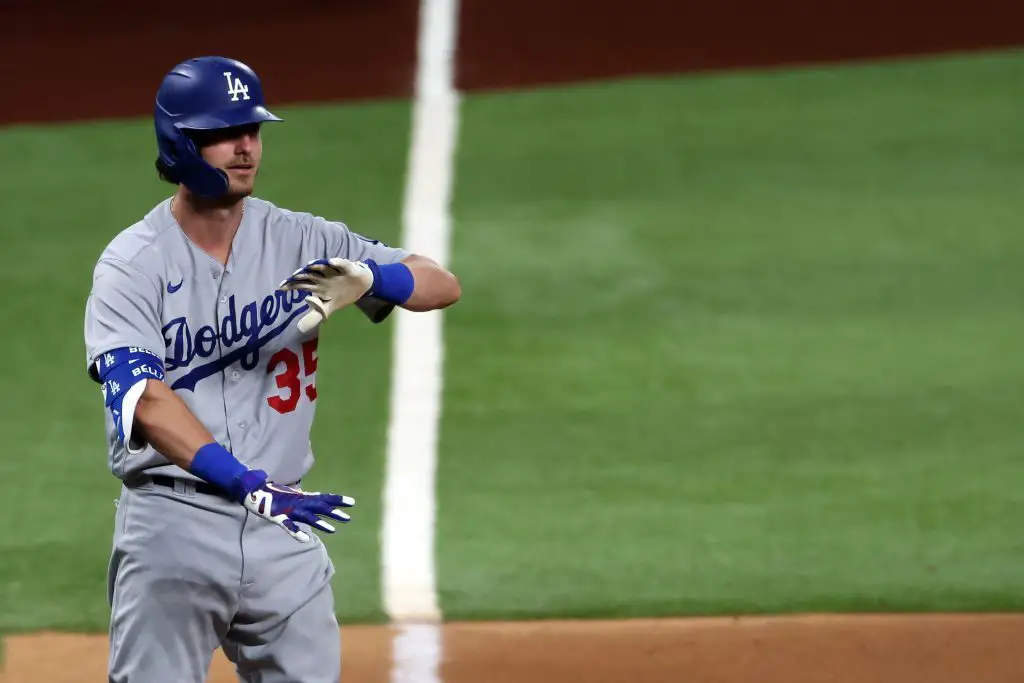 Dodgers Team News
Dodgers Roster News: Cody Bellinger and Zach McKinstry Officially Activated Ahead of Saturday's Game
Cody Bellinger and Zach McKinstry are officially back with the Dodgers. After being out of the lineup and on the injured list since the second series of the year, fans finally get to see the former NL MVP. They also get to see McKinstry after a few weeks, a guy that has been a huge addition in 2021. And it couldn't come at a moment too soon. 
The Dodgers have gone with a rotation for Chris Taylor and Mookie Betts in centerfield in Bellinger's absence. And while both of them filled in admirably, having him back in the lineup makes for a much better defensive alignment. 
It also puts a big bat right back in the middle of the lineup. Bellinger is a huge power threat that will slot in perfectly between some other really good offensive weapons. The Dodgers lineup is suddenly looking very dangerous. 
Having McKinstry back also allows the Dodgers to move more guys around, almost like having another Chris Taylor. McKinstry was slashing .296/.328/.556 before hitting the IL with an oblique issue. 
Heading into Saturday afternoon's game, the Dodgers are just 1.5 games back of the Padres for first place. This comes even after a stretch where they went 5-15 and looked to be spiraling. If Cody can hit the ground running, Los Angeles should be in a very good position to win a lot of games. 
DJ Peters and Sheldon Neuse were optioned to make room on the roster.
Dodgers Continue to Insist David Price Will Not Be Their Fifth Starter