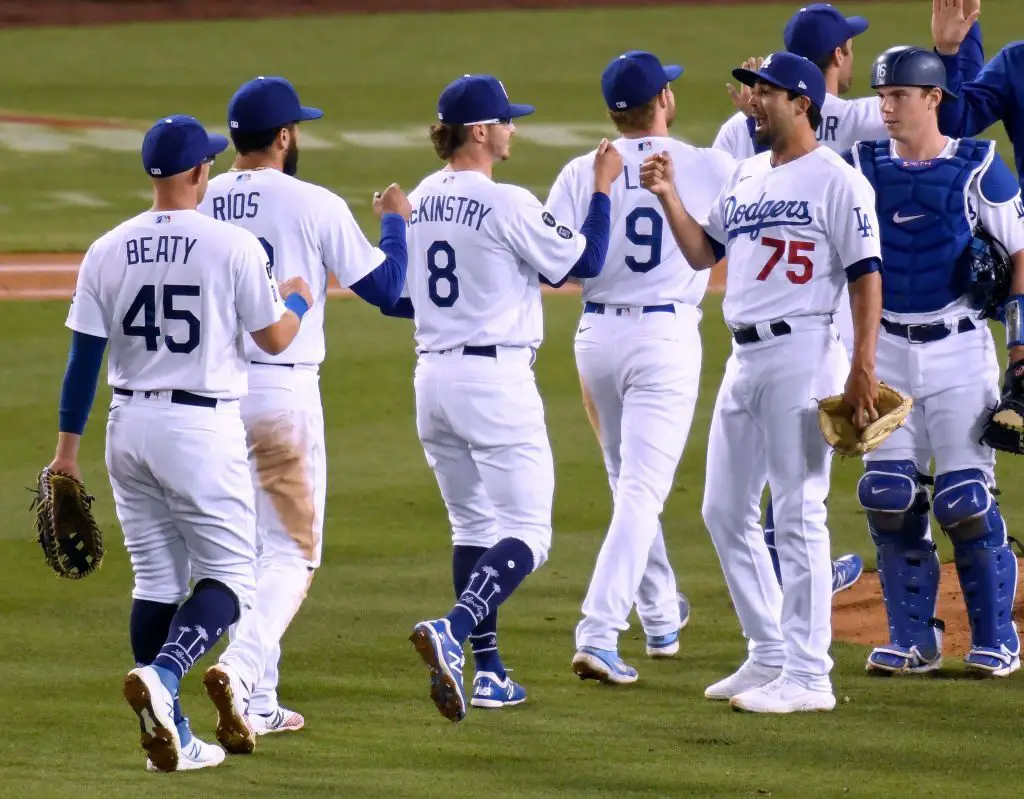 Dodgers Team News
Dodgers Roster News: Los Angeles Makes a Flurry of Moves Ahead of Saturday's Game
The Dodgers are getting a whole lot of help coming into Saturday night's game. Or at least looking a little different in the back half of the roster. Today, the club announced a series of roster moves in response to an injury and an ache.
First, the biggest move was pushing reliever Corey Knebel to the injured list. Before the game Dave Robert talked about the club potentially being without him most of the season after he sustained an injury on Friday night. In his place, they brought up left-hander Garrett Cleavinger. 
The Dodgers will also be bringing back Matt Beaty from the alternate site. Beaty had been optioned last week. He will take the place of Dennis Santana on the roster. Doc said the pitcher wasn't feeling too well after getting his second vaccination. 
For the Dodgers, the hope is that they will at least have a few arms returning sooner rather than later. They've had Tony Gonsolin and Joe Kelly on the Injured List since Opening Day. That in of itself has been a bit of a stress on the staff to start the year. 
The good news though is that help is on the way. They're going to need it with so many arms and position players getting banged up early on. The Dodgers are also set to get back Gavin Lux this week as he continues to recover from a sore wrist that took him out of action. 
LA looks to get back on track against the Padres tonight at Dodger Stadium. 
Dodgers Injury News: Corey Knebel Out 'Months' According to Roberts