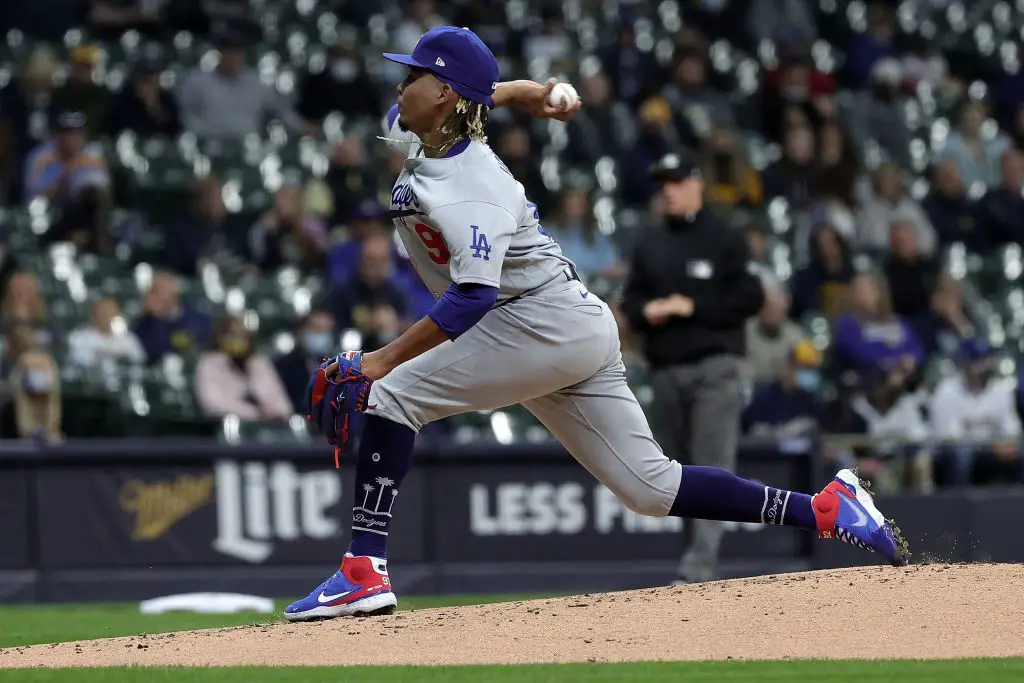 The Dodgers are set to play their final game of a series with the Diamondbacks this afternoon. They'll send out Tony Gonsolin to make the start, though the team doesn't expect him to go very deep in the game. Dave Roberts revealed prior to the game that throwing 45-60 pitches would be a reasonable expectation. 
Because of that, the Dodgers made a move to bolster their bullpen for Sunday. They announced that RHP Edwin Uceta had been called up from Triple-A and Mitch White was being sent down. White pitched in Saturday night's game after Walker Buehler exited. 
This is Uceta's 4th stint with the big league team in 2021. Through 7 appearances, he has tossed 12.2 innings and allowed 5 runs on 11 hits with 13 punchouts. The Dodgers have used him both as a starter and reliever, though he never pitched more than 3 innings in a game. 
Uceta has appeared in 3 games for the OKC Dodgers but has yet to find his footing. He's pitched to a 5.79 ERA in 2 starts and 1 relief appearance. The expectation is that he will be one of the arms to enter behind Gonsolin, especially if he has to leave the game earlier than anticipated. 
Gonsolin has made just 2 starts for the Dodgers so far since coming off of the injured list. He has yet to make it into the 4th inning in those starts and has struggled with his command. Gonsolin has already walked 8 batters in his 5.1 innings of work. 
Dodgers: Roberts Really Wanted No Hitter for Walker Buehler, Looked to Rewrite Narrative