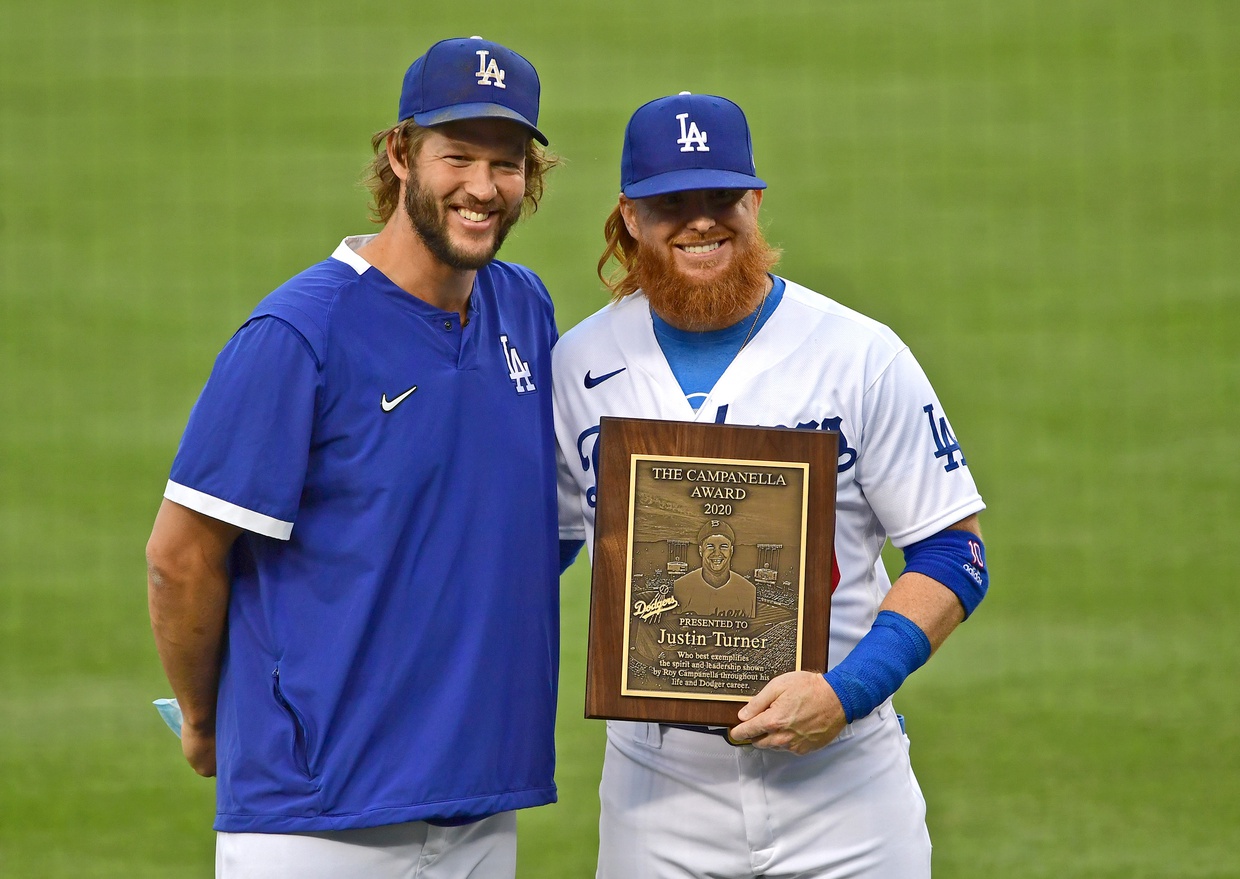 Dodgers Team News
Dodgers Roster: Who is Returning, Retiring, or Becoming a Free Agent
The Dodgers should be gearing up to take on the Phillies in Los Angeles on Tuesday night. Instead, the offseason has started much sooner than anyone expected.
As has been the case in each of the last few winters, the chance for seismic change roster-wise is on the horizon for these Dodgers. With key names heading into free agency, and at least one or two players expected to retire, the 2023 ballclub could have a considerably different look.
Let's cut the build up and get into the names.
UNDER CONTRACT FOR 2023
Mookie Betts (12 yr, $365 M (2021-2032))
Freddie Freeman (6 yr, $162 (2022-2027))
Chris Taylor (4 yr, $60 M (2022-2025) plus 2026 option)
Austin Barnes (2 yr, $7 M (2023-2024) plus 2025 option)
Max Muncy (1 yr, $13.5 M plus 2024 option)
Blake Treinen (1 yr with 2024 option)
Daniel Hudson (1 yr, $6.5 M with 2024 option)
Trevor Bauer*
* Bauer has been suspended by Major League Baseball for the 2023 season. He is appealing the suspension.
UNDER TEAM CONTROL
Cody Bellinger
Julio Urias
Will Smith
Gavin Lux
Trayce Thompson
Miguel Vargas
Walker Buehler (will miss most or all of 2023 with injury)
Evan Phillips
Alex Vesia
Yency Almonte
Brusdar Graterol
Caleb Ferguson
Dustin May
Tony Gonsolin
Victor Gonzalez
James Outman
Edwin Rios
Ryan Pepiot
Michael Grove
Andre Jackson
Justin Bruihl
Phil Bickford
Everyone but Cody Bellinger is pretty much guaranteed to be returning to the team in 2023. The 2019 NL MVP just concluded his third consecutive down season and could see a raise from his $17 million arbitration contract this season. Unless the outfielder is open to a team friendly multi-year deal (think 2 year, $12 M with incentives), chances are high that he is not tendered a contract this winter.
Edwin Rios and Caleb Ferguson are potential trade candidates.
UPCOMING FREE AGENTS
Here are some notable Dodgers players who are set to hit free agency this offseason ? pic.twitter.com/JzMTsZQCRu

— FOX Sports: MLB (@MLBONFOX) October 16, 2022
Clayton Kershaw
Trea Turner
Justin Turner ($16 M 2023 team option)
Craig Kimbrel
Tommy Kahnle
Tyler Anderson
Andrew Heaney
Chris Martin
David Price
Jimmy Nelson (2023 team option)
Joey Gallo
Kevin Pillar
Hanser Alberto (2023 team option)
Danny Duffy (2023 team option)
Of this list, the most likely to return are Justin Turner, Tommy Kahnle, Tyler Anderson, Chris Martin, and Jimmy Nelson. Clayton Kershaw is also fairly high on that return list, but his family and proximity to their home in Texas will certainly play a role this offseason. Kevin Pillar and Hanser Alberto could return on minor league deals with invites to spring training as the team looks to keep its 40-man roster flexible.
Trea Turner will be seeking a top-dollar contract for 8-10 years. Insiders believe the star shortstop could fetch a deal in the $300M+ range.
David Price has a 99% percent chance of retiring. Danny Duffy is probably closer to 50/50 on retirement after injuries have derailed his career.
Final Thoughts
Andrew Friedman and the front office will be faced with several difficult questions over the next few months. The most pressing question really will be what will the pulse of the 2023 club feel like? Will the team continue to run with the same roster that yields the same results every October? Is it time for the team to have a more vocal leader that's willing to put their passion on their sleeve?
Plus, there are serious payroll implications to consider for a club that was second in baseball when it comes to final payroll.
Have you subscribed to our YouTube Channel yet? Please subscribe and hit that notification bell to stay up to date on all the latest Dodgers news, rumors, interviews, live streams, and more all year long!