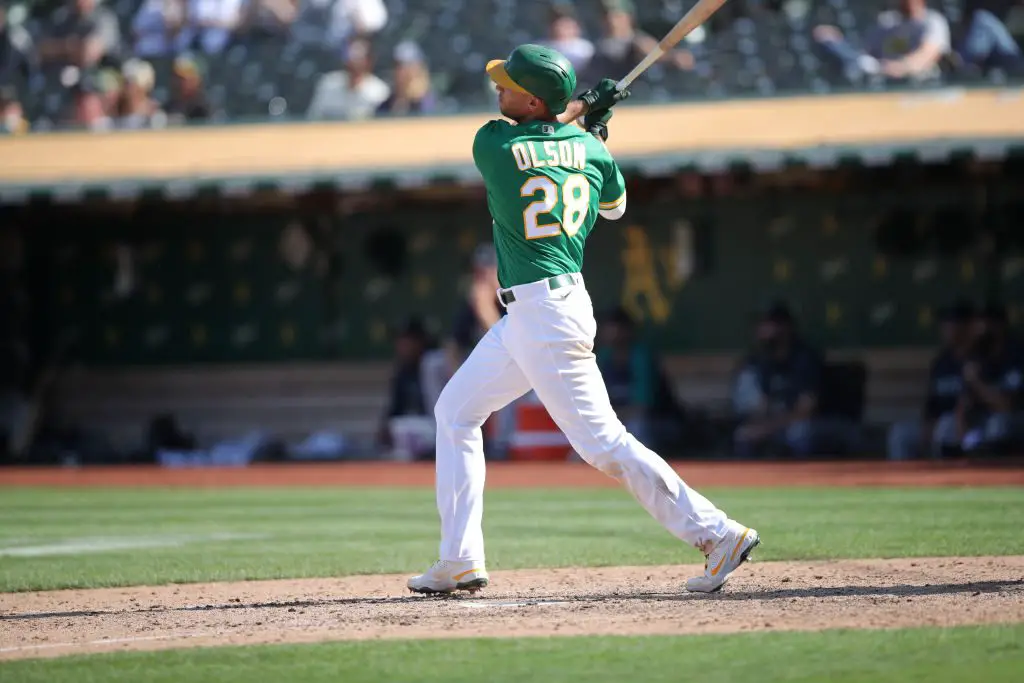 Editorials
Dodgers Rumors: Could LA Trade for Matt Olson if They Can't Sign Freddie Freeman?
The rumors that have linked the Los Angeles Dodgers with Freddie Freeman are very intriguing, but if we're being honest, LA signing the 2020 MVP when the lockout ends still seems like a long shot. While the Dodgers will likely be in the mix if he decides to sign elsewhere, the Atlanta Braves are still the favorites to retain the player often referred to as this generation's 'Mr. Brave.' If LA pulls off another offseason stunner by signing Freeman that would be great. But, if it doesn't happen, the team could pivot towards a trade for A's All-Star first baseman, Matt Olson.
Olson further established himself as one of the elite first basemen in all of Major League Baseball last season. The 27-year-old finished second among all qualified MLB first basemen in home runs (39), RBI (111), wRC+ (146), and fWAR (5.0). The former first round pick in 2012, put together a career year that earned him his first All-Star Game selection in what will likely be his last year in Oakland.
The A's reportedly have made it clear to teams that they are willing to deal him if they are blown away by an offer.
Discussing Matt Olson
According to Jon Heyman, the A's are said to be "shooting for the moon," in early Matt Olson trade talks." If the Dodgers want to trade for Matt Olson this offseason, they're going to have to present a generous trade package to the A's that will likely have to include Gavin Lux along with a handful of top prospects. Olson is still under team control for another two seasons and is set for a sizable raise through arbitration that will pay him $12 million next year.
The next question is: why would the Dodgers trade for an All-Star first baseman when they already have an All-Star first baseman in Max Muncy? Well, with the uncertainty surrounding Muncy's torn UCL that he suffered during the final game of the regular season, LA may not only be in the market for another left-handed slugger to fill the void left by Corey Seager, but also someone to take over first base with Muncy's return date still unclear. When Muncy is ready to go, LA would presumably shift him over to second base with him possibly seeing some time at third.
Olson's ultimate landing spot could be largely dictated by where Freddie Freeman decides to sign, as the Braves have also been rumored to be interested in trading for the Atlanta native if they fail to reach an agreement with Freeman. So, Freeman's eventual decision will likely serve as the first big domino to fall in the Matt Olson trade sweepstakes with teams like the Yankees also rumored to be interested in trading for Olson if they miss out on Freeman.
We discuss if the Dodgers should go all-in on dealing for the lefty slugger if they don't land Freeman and if he's worth the expensive prospect capital that he will likely command. Plus, will the Dodgers take full advantage of the A's fire sale and try to trade for one of their top starting pitchers along with Olson?
NEXT: Dodgers Hit With Massive Luxury Tax Bill for Leading MLB in Payroll in 2021