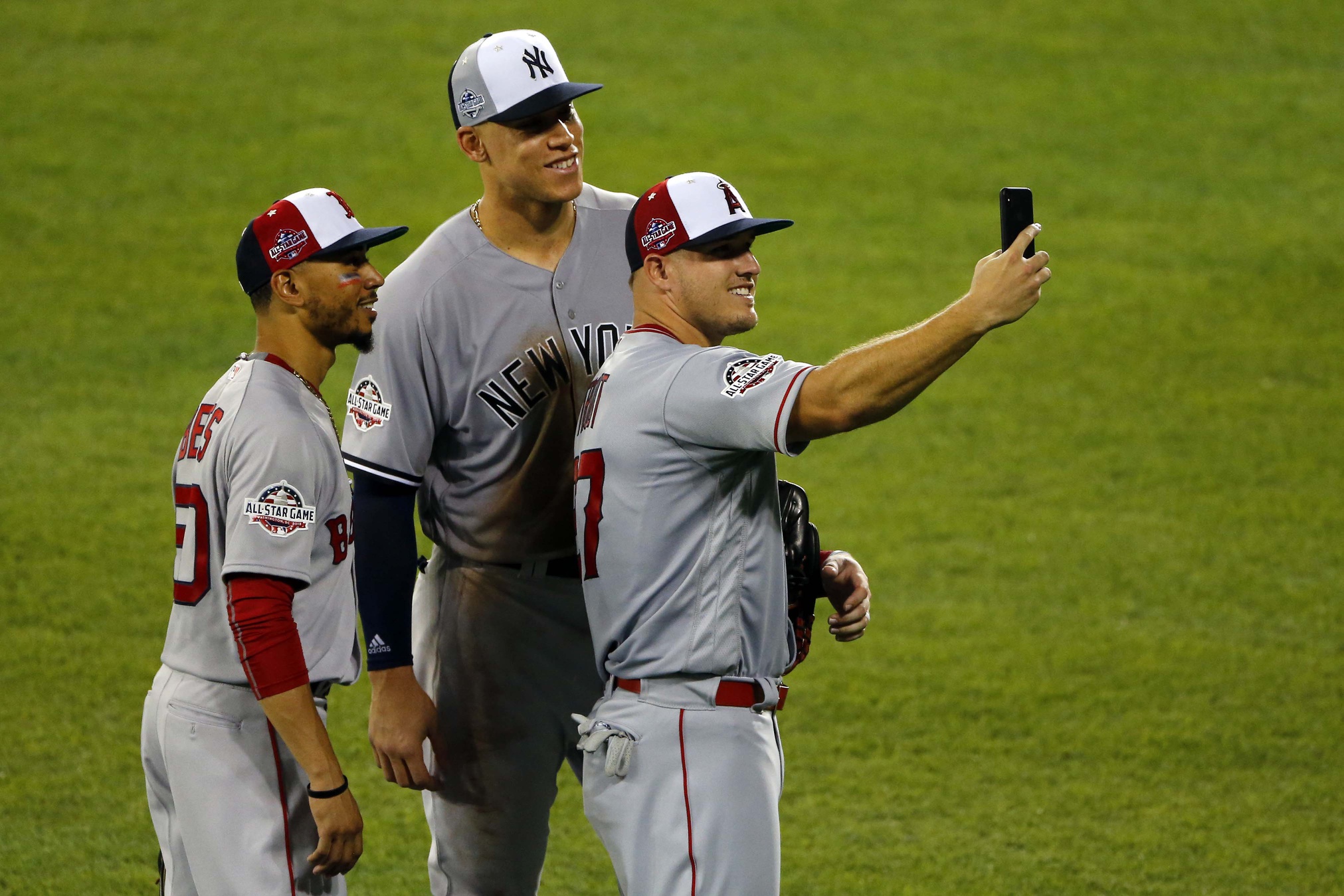 Dodgers Team News
Dodgers Rumors: If LA Signs Aaron Judge, It Could Mean Potential Major Change for Mookie
Dodgers right-fielder Mookie Betts has won five Gold Gloves and is likely to add a sixth to his trophy case next month. After an injury-plagued 2021 hampered his defense in right, he was as good as ever in 2022. But could a position change be in the cards for Mookie?
According to Mark Feinsand over at MLB.com, if the Dodgers were to sign Aaron Judge — also a Gold Glove right-fielder — it could push Betts back to the position he played in the minor leagues.
Betts has been the Dodgers' everyday right fielder since he joined the team in 2020, but the 30-year-old was drafted as a second baseman and, according to a source, would be open to a move back to the infield at some point during his career.

If the Dodgers were to sign Judge, that could hasten such a move.
Los Angeles signing Judge seems like a longshot anyway, and even if they did, it seems that Betts moving to second base would be a few spots down the list of proposed positional adjustments. There are enough outfield spots to make room for both players, most likely. The National League also has the designated hitter, which could add some flexibility.
One wrinkle that could make the Mookie-to-2B move a little more likely is the banning of the shift, which will put more of a premium back on athleticism at second base. But even then, it seems extraordinarily unlikely that L.A. would move a six-time Gold Glove outfielder out of the outfield unless they absolutely had to.
Have you subscribed to our YouTube Channel yet? Subscribe and hit that notification bell to stay up to date on all the latest Dodgers news, rumors, interviews, live streams, and more!