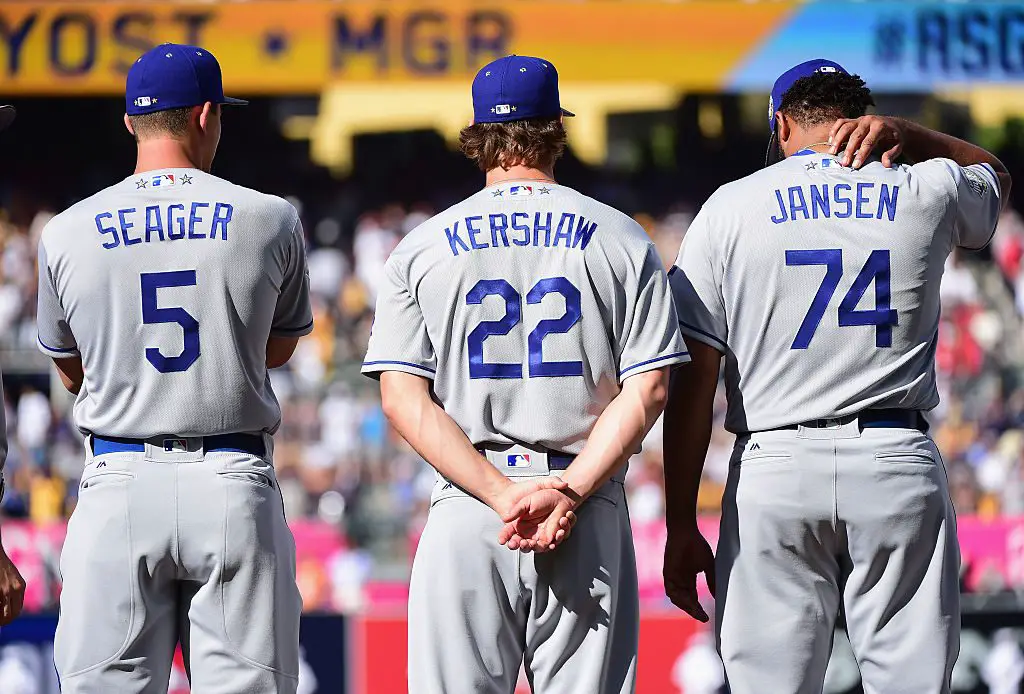 Editorials
Dodgers Rumors: Insider Makes Bold Predictions on Where Seager, Scherzer, Kershaw & Pujols Will Sign
With the MLB offseason just around the corner and the Dodgers featuring several prominent free agents, the rumor mill is certainly going to be busy this winter. One of everyone's favorite baseball voices is getting out in front of some early rumors and free agent thoughts.
MLB Network insider, Jon Heyman appeared on the "Big Time Baseball" podcast and made some bold predictions on where some of LA's biggest free agents will land. We react to Heyman's predictions and give you our percentage chances for four of the Dodgers top free agents including Corey Seager, Max Scherzer, Clayton Kershaw, and Albert Pujols.
Plus, we break down the several key factors that will ultimately go a long way in determining if Corey Seager, Max Scherzer, Clayton Kershaw, and Albert Pujols will re-sign with LA.
WATCH
As we've said before here, this is setting up to be one of the most transformative offseasons in recent Dodger history. If you think losing Joc Pederson and Kiké Hernandez last year was tough, some LA legends are on the open market this year.
Other insiders and evaluators already believe Seager and Jansen are on their way out of town. With Kersh, Andrew Friedman might possibly look at a late, great Kobe Bryant style legacy contract for everything the left-hander has meant to Los Angeles. Scherzer also seemingly enjoyed his stint in blue, which could bode well for a potential reunion.
What do you think happens this winter? Share your predictions in the comments below!
Looking for more Dodgers News? Subscribe to our YouTube Channel! Subscribe and hit that notification bell to stay up to date on all the latest news, updates, rumors, interviews, live streams, and more!
NEXT: Albert Pujols Says He's Not Ready to Retire Just Yet