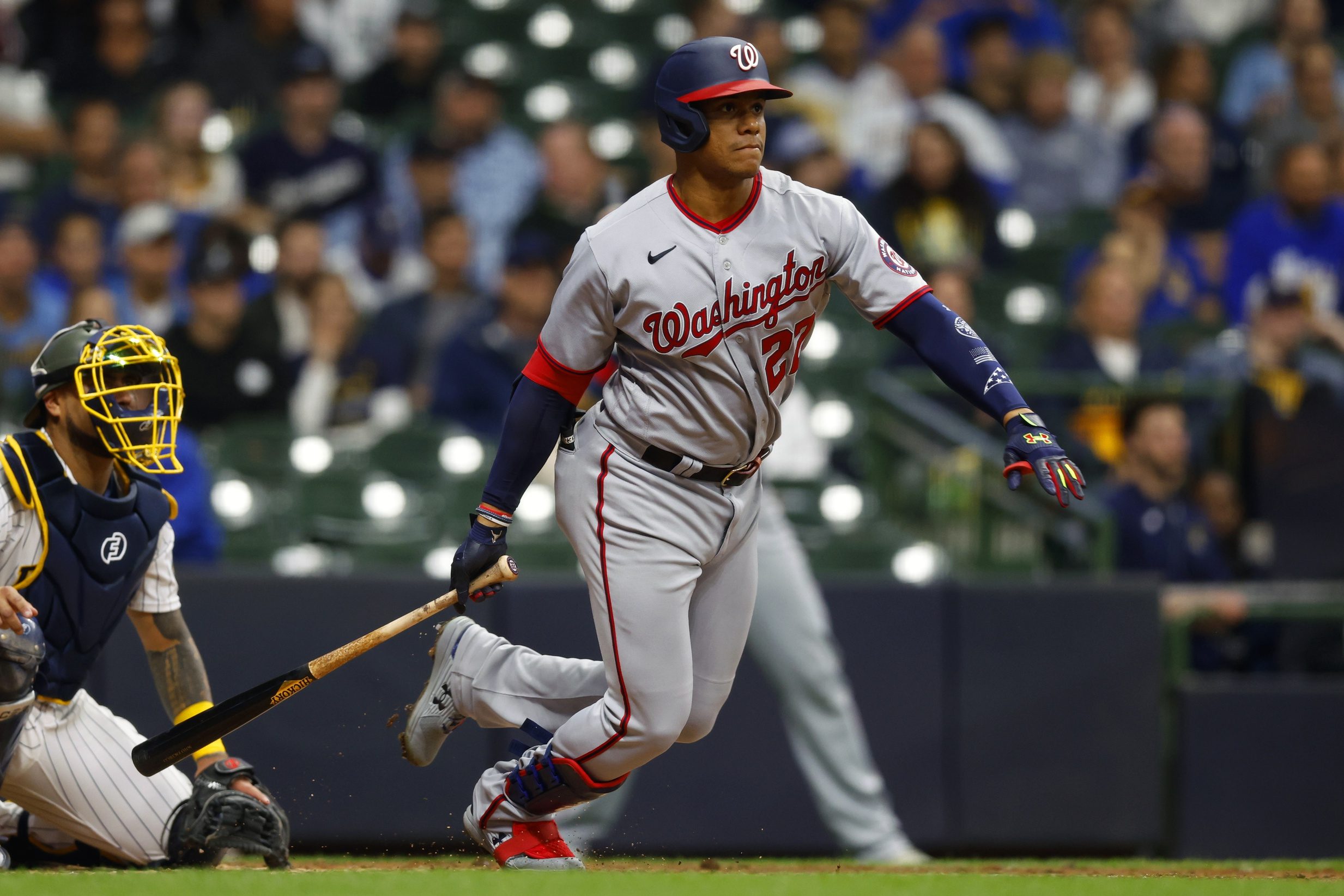 Dodgers Team News
Dodgers Rumors: Juan Soto Trade Talk, LA's Bounceback Candidates & More!
The guys went to the All-Star Game at Dodger Stadium and share their thoughts on the experience. Plus, Brook — this week's roundtable host — asks the panel which Dodgers are the biggest improvement and regression candidates for the second half of the season. And, of course, Juan Soto talk.
The question that really needs to be asked is, do the Dodgers need Juan Soto? The superstar outfielder is under team control for two more seasons after 2022 and will cost a king's ransom in prospect capital and MLB-ready talent. Question number two involves the Washington Nationals.
Why do they need to trade him this summer?
Thanks to Ken Rosenthal, national media has forced this narrative leading up to the August trade deadline that in reality might be more drive up clicks and ignite the hot stove over the Nats actually wanting to trade the 23-year-old.
All our thoughts and more in this week's roundtable!
Will the Dodgers Trade for Juan Soto? All-Star Game Experiences, Bounceback Candidates & More!
SUBSCRIBE
PLEASE rate and review our show (positively is preferred) on iTunes, Spotify, or wherever you hear your podcasts!
Thank you for helping us strive to be the BEST Dodgers Podcast around!
Clint is @realFRG on Twitter and Instagram
Brook is @brookme3 on Twitter and Instagram
Join your Blue Heaven hosts, Clint Pasillas and Brook Smith, as they talk about this week in Los Angeles Dodgers Baseball. We share the opinions of nearly one million fans from our Twitter, Instagram, YouTube, and Facebook pages to gain insight on what the fans are thinking and do our best to represent all perspectives in the Dodgers Community. Look out for special interviews with other bloggers, celebrities, players, and more, along with giveaways for the best fans on earth!