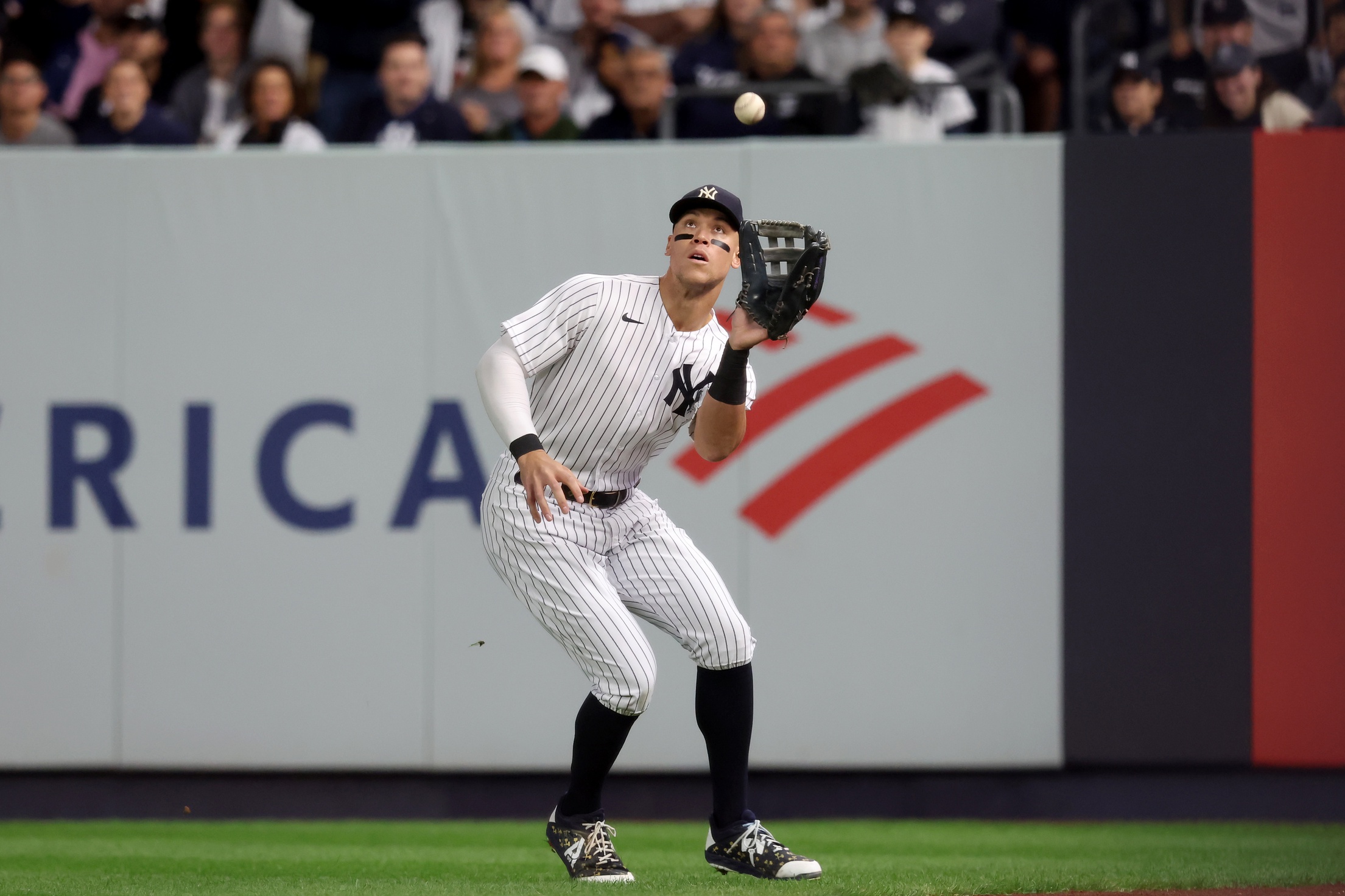 Dodgers Team News
Dodgers Rumors: LA Could Let Trea Turner Walk to Make 'Serious Bid' for Aaron Judge
The Dodgers are heading into the offseason with a lot of question marks on their roster. Yankees outfielder Aaron Judge is heading into the offseason as the biggest name on the free-agent market. And those two things could end up being intimately related.
As Mark Feinsand writes on MLB.com, the Dodgers could turn their attention away from their own biggest free agent and look instead towards the biggest free agent.
Like the Mets, the Dodgers have other areas of concern heading into the offseason; Trea Turner and Clayton Kershaw are among the top free agents on the roster, making shortstop and the starting rotation two of their main priorities.

That said, it's silly to count out the Dodgers when it comes to any big-name free agent. In fact, sources say Los Angeles – which could have more than $120 million coming off the books this winter – might let Turner walk and make a serious bid for Judge. Mookie Betts is apparently willing to move to second base, per sources, which would free up right field for Judge.
There are a couple holes in this idea, or at least elements that would need to be addressed. If the Dodgers let Trea walk, they still need a shortstop. Presumably the idea here would be to move Gavin Lux back to shortstop and Betts to second base? Compared to the 2022 team, that defense would be weaker both in right field and at shortstop. Judge is, of course, a huge boost to the offense, but if the goal is to build a team, this might not be the optimal way.
Time will tell, but this smells a little bit like someone taking his "sources" at face value for the sake of a story.
Have you subscribed to our YouTube Channel yet? Subscribe and hit that notification bell to stay up to date on all the latest Dodgers news, rumors, interviews, live streams, and more!