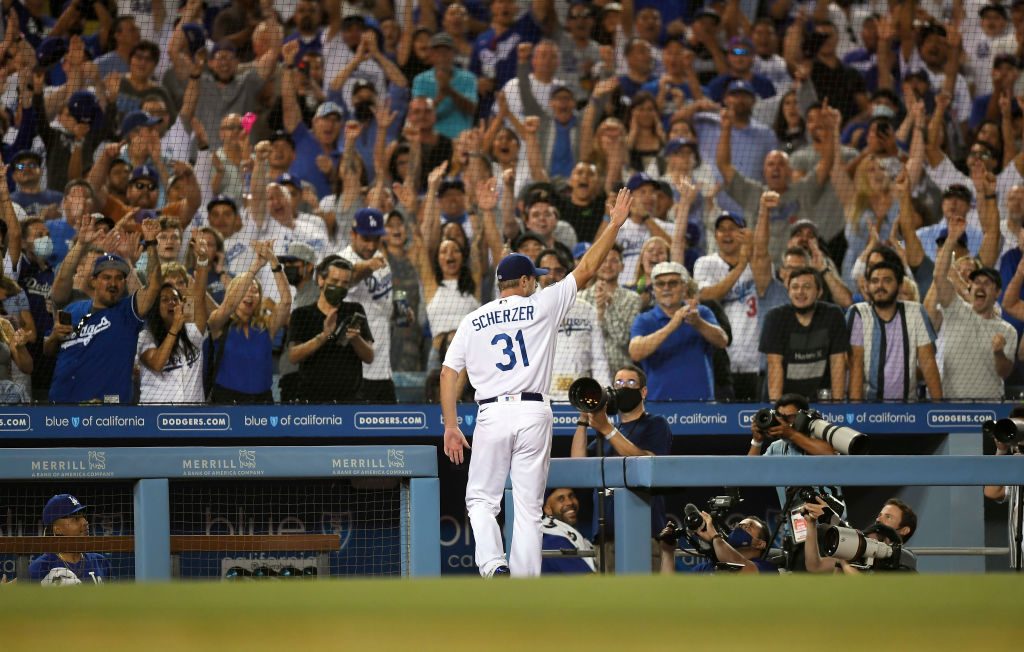 Editorials
Dodgers Rumors: Mike Trout Wants Angels to Sign Max Scherzer, How LA Can Re-sign Mad Max!
Some things get better with age and Max Scherzer is one of them. At age 37, the NL Cy Young Award favorite is having one of his most dominant seasons in his illustrious 14-year career. Mad Max leads all of MLB with a 2.38 ERA, 0.83 WHIP, .174 OPP Avg. And that includes last week's clunker in Colorado!
For Scherzer, his monster season comes at a perfect time as he'll enter free agency having proven that even at an age where most pitchers are in the twilight of their careers, he's still one of the game's elite front-line starters. Scherzer has made it clear that he prefers the west coast and, according to Angels' play-by-play broadcast Matt Vasgersian, all-world outfielder Mike Trout is lobbying the front office to sign Max Scherzer.
We discuss Vasgersian's comments and if the Angels are a realistic threat to sign Mad Max. Plus, why signing with the Dodgers would be the best decision for Scherzer.
WATCH: Mike Trout Wants Angels to Sign Max Scherzer, How Dodgers Can Re-sign Mad Max!
Looking for more Dodgers News? Subscribe to our YouTube Channel! Subscribe and hit that notification bell to stay up to date on all the latest news, updates, rumors, interviews, live streams, and more!
NEXT: Dave Roberts' Confidence Grows with Gavin Lux in Centerfield