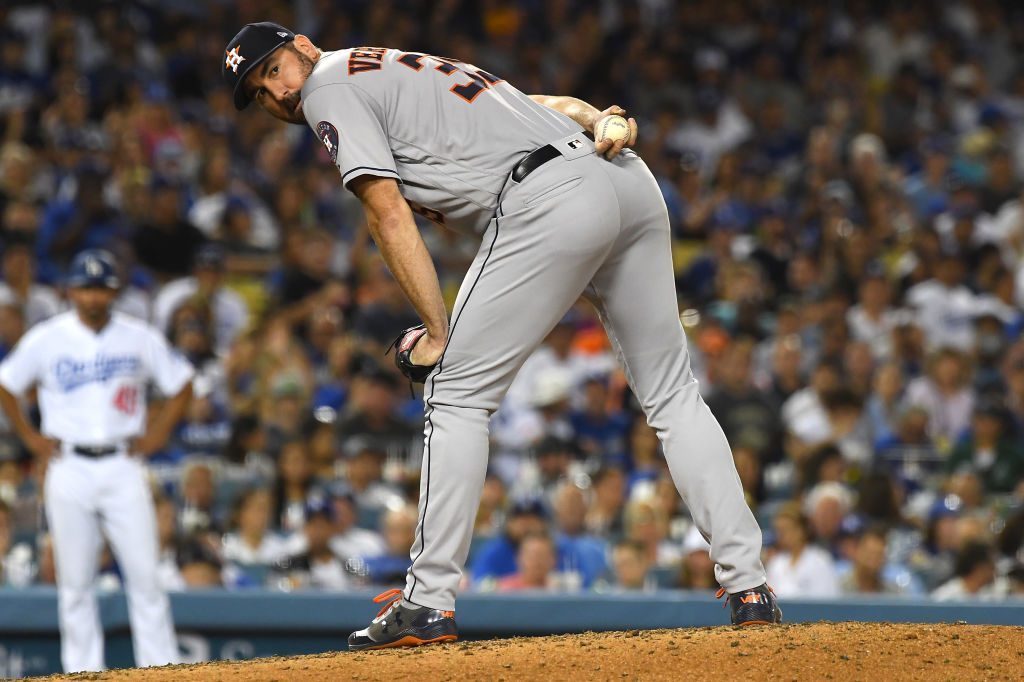 Dodgers Team News
Dodgers Rumors: MLB Columnist Believes LA Could Be in on Justin Verlander
The Los Angeles Dodgers didn't have many weaknesses this past season, especially on the pitching side. LA had the best team ERA lead behind Julio Urias, Tony Gonsolin, and Tyler Anderson for the majority of the season.
However, you could never use enough pitching, and not getting Walker Buehler back and failing to acquire another ace in the trade deadline hurt LA at the end of it.
MLB columnist Jon Heyman ranked the top 30 free agents this offseason and ranked 39-year-old Justin Verlander at number five on the list. He mentions possible teams and pay predictions; one team may surprise you.
5. Justin Verlander: The sure AL Cy Young should get multiyear deal at 39. Teams: Astros, Yankees, Dodgers. Expert: $75M, 2 years.
According to the New York Post, one of the three teams that could land Verlander is our very own Los Angeles Dodgers.
Verlander had a great 2022 campaign, he started in 28 games, going 1-4 with a 1.75 ERA, 185 strikeouts, and 0.83 WHIP in 175 innings pitched. The postseason is a different story for Verlander; even though he is 2-0 in four games, he's given up 5.85 earned in 20 innings pitched, 20 strikeouts, and 1.55 WHIP.
The righty did pick up his first-ever World Series win after nine appearances on Thursday night in a 3-2 victory and is only one win away from capturing a World Series title.
Los Angeles needs another solidified ace in their rotation; the field over Verlander is a wiser option for the Dodgers. The Dodgers could pursue much younger players with a lot left in the tank.
I wouldn't be against the move, but that's not the route LA should take.