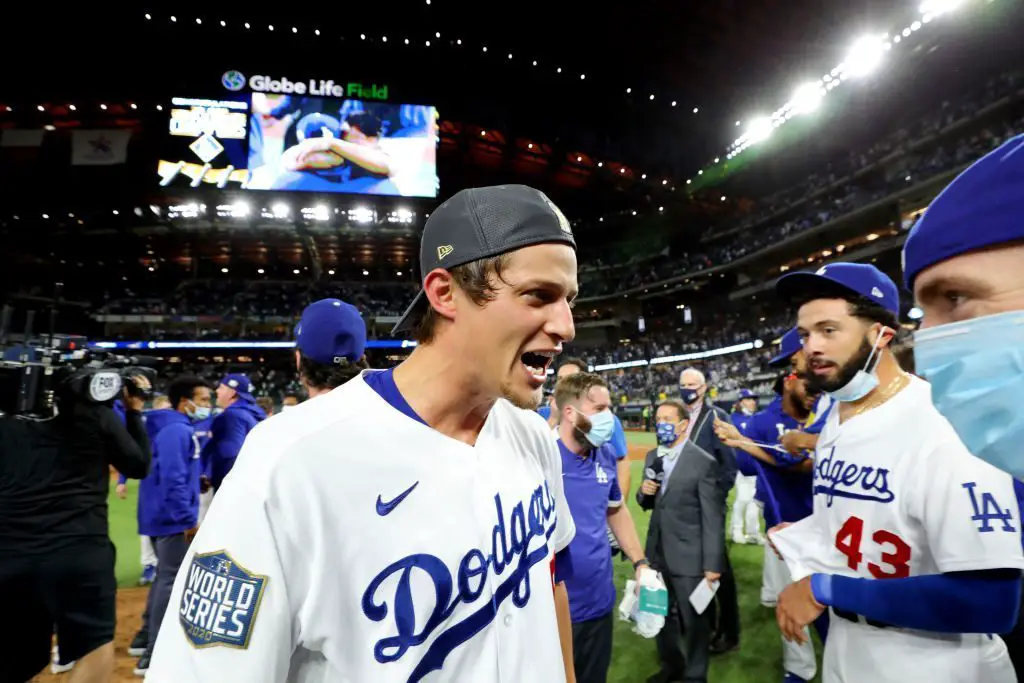 Dodgers Team News
Dodgers Rumors: MLB Insider Predicts a Huge Contract for Corey Seager With AL East Team
Some reports predict that Dodgers All-Star shortstop and upcoming free agent Corey Seager is expected to ask for a contract worth over $300 million in the offseason. 
LA Times National Baseball Writer Bill Shaikin made an appearance on the Dan Patrick Show this week and predicted that Seager will either sign a contract in the ballpark of the latter figure or will start with it as his asking price.
"I did and I think he will, or that will at least be the asking price," Shaikin said when asked if he predicted whether Seager would sign a long term deal at that number. "Asking prices, as we all know in free agency, are not necessarily contract prices."
Shaikin alluded to the contract of New York Mets shortstop Francisco Lindor, in which he signed for $340 million over the course of 10 years. 
"If you're the agent for Corey Seager, a fine gentleman named Scott Boras, and you see that Francisco Lindor signed for $340 million without even testing the market, and you think you've got a premium shortstop in free agency, a guy who can play up the middle and still hit for power, then I can't imagine you're gonna start the bidding much less than $300 million."
More Corey Seager News
Major League Baseball Insider Jeff Passan boldly predicted that the former National League Rookie of the Year would demand over $300 million as well and even said he could wind up in New York Yankees pinstripes next season.
Los Angeles acquired star middle infielder Trea Turner during the trade deadline and will have him under contract through 2022, at least. Additionally, the front office can hope for a leap from former top prospect Gavin Lux if Seager departs this offseason. 
In 2021, the two-time Silver Slugger Award recipient slashed .306/.264/.375 with 16 homers and 57 RBIs over 95 games. He missed nearly two months with a broken bone in his right hand suffered after getting hit by a pitch in May.
NEXT: Should LA Give Dave Roberts That Contract Extension? Fans React