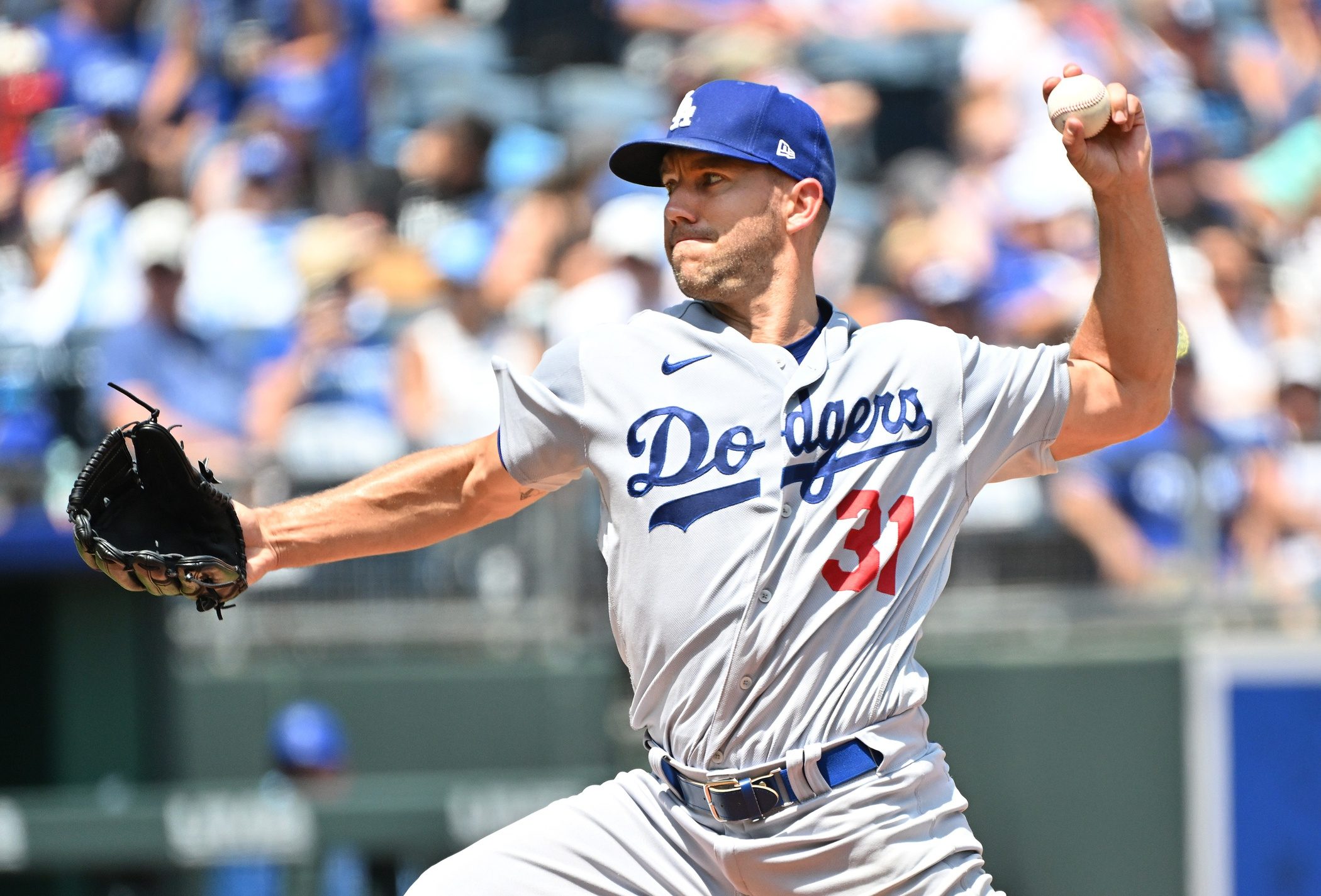 Dodgers Team News
Dodgers Rumors: MLB Insider Predicts Tyler Anderson Accepts Qualifying Offer
The Dodgers had three left-handed starting pitchers hit free agency last week. Clayton Kershaw is coming back, although that hasn't been officially announced by the team yet, and Andrew Heaney is likely heading elsewhere. That just leave Tyler Anderson, who made his first All-Star team in 2022 and had by far his best season in the big leagues.
Los Angeles extended a qualifying offer to Anderson, meaning he has the option of coming back to L.A. on a one-year, $19.65 million contract, which is nearly 2.5 times his 2022 salary and actually more than he's made in his entire career thus far. But Anderson might be looking for a multi-year deal, so it's questionable whether he'll accept the QO or not.
Over at The Athletic, former MLB GM Jim Bowden has a list of 25 predictions for this offseason. He prefaces his list by describing the predictions as "some serious, some silly and others somewhere in between," but he doesn't say which are which, which leaves him a convenient out.
But anyway, when it comes to Anderson, Bowden thinks the lefty is coming back to the Dodgers on a one-year deal.
1. Of the 14 players to receive the qualifying offer (one year, $19.65 million), Joc Pederson, Martín Pérez and Tyler Anderson are the only ones to accept it.
Pederson and Perez have one thing in common with Anderson, which is that the QO is more than twice as much as they have ever made in a season before. Will that be enough to entice them to accept the QO? None of them are likely to get more than $19.65 million in average annual value (AAV), but like Anderson, Joc and Perez could hold out hope for a multi-year deal with more overall money.
Anderson will surely have some multi-year suitors out there, but he could also accept the $19.65 million and bet on himself to get a multi-year deal next year. Or maybe the Dodgers end up being the team that gives him the multi-year deal. Either way, Anderson should be back in L.A. next year.
Have you subscribed to our YouTube Channel yet? Subscribe and hit that notification bell to stay up to date on all the latest Dodgers news, rumors, interviews, live streams, and more!