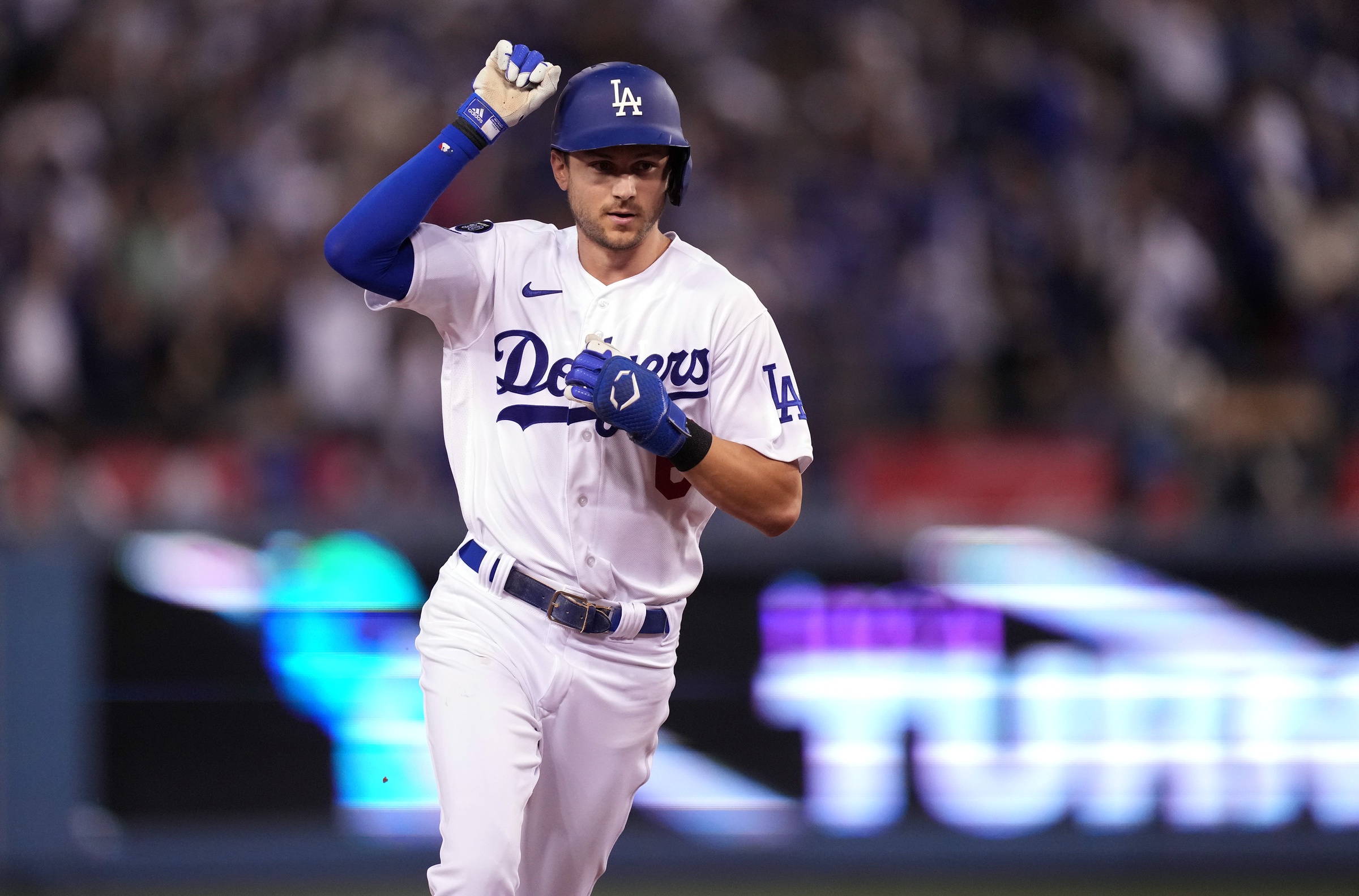 Dodgers Team News
Dodgers Rumors: MLB Pundit Suggests LA May Be 'Extra Selective' on Longer Contracts
The Dodgers' offseason has been fascinating so far, if only for the fact that they haven't really done anything — and we have no idea what they will do. We know they either need to re-sign Trea Turner or figure out who's taking his spot next year, but right now it could be Turner, one of the other big-name shortstops on the free-agent market, someone they acquire in a trade, or one of three internal options (Gavin Lux, Chris Taylor, or Jacob Amaya).
Over at The Athletic, Dodgers beat writer Fabian Ardaya did a mailbag column and answered a question that asked why a team like Los Angeles that values elite talent hasn't seemed to be in on elite shortstop Turner.
"The Dodgers will remain in the mix with Turner as well as the other big shortstops, but as I hit upon earlier in the week, Los Angeles prioritizes not having too many things tied down, and the presence of Mookie and Freddie Freeman on the books for the next five years means the Dodgers will likely be extra-selective on deals longer than that. If the right option pops open, like Freeman last spring, they'll jump on it. Otherwise, they might try finding a creative solution. …

"But as I wrote this week, the Dodgers haven't indicated they'll spend all of the money they freed up on their books so far this winter. They have young guys they want to see get playing time. They could be active in trades, too."
For the Dodgers, it is almost always about the roster, not the money. When they didn't sign Bryce Harper, it was because the Phillies offered him about eight more years than L.A. was comfortable with. When Zack Greinke walked to Arizona, it was the years, not the dollars. Corey Seager, same story. This offseason, we're likely to see the same thing repeated with Aaron Judge, among others.
Mookie Betts was a very rare exception, the kind you make when you have one of the best players in the game in his 20s and don't want him to get to free agency. Freddie Freeman's deal isn't quite the same, but it's probably a year or two longer than they ideally would have wanted. In Freeman's case, the decided the extra year was worth it to snatch him from Atlanta for a very reasonable price.
If Trea gets nine years, it won't be from the Dodgers. If his market stalls and he become option to a six-year deal, Los Angeles will be right back in the running. In between those numbers, the odds tilt further and further away from L.A.
It's a bummer sometimes, but it's also one of the key elements of building a team that remains competitive, year after year after year.
Have you subscribed to our YouTube Channel yet? Subscribe and hit that notification bell to stay up to date on all the latest Dodgers news, rumors, interviews, live streams, and more!