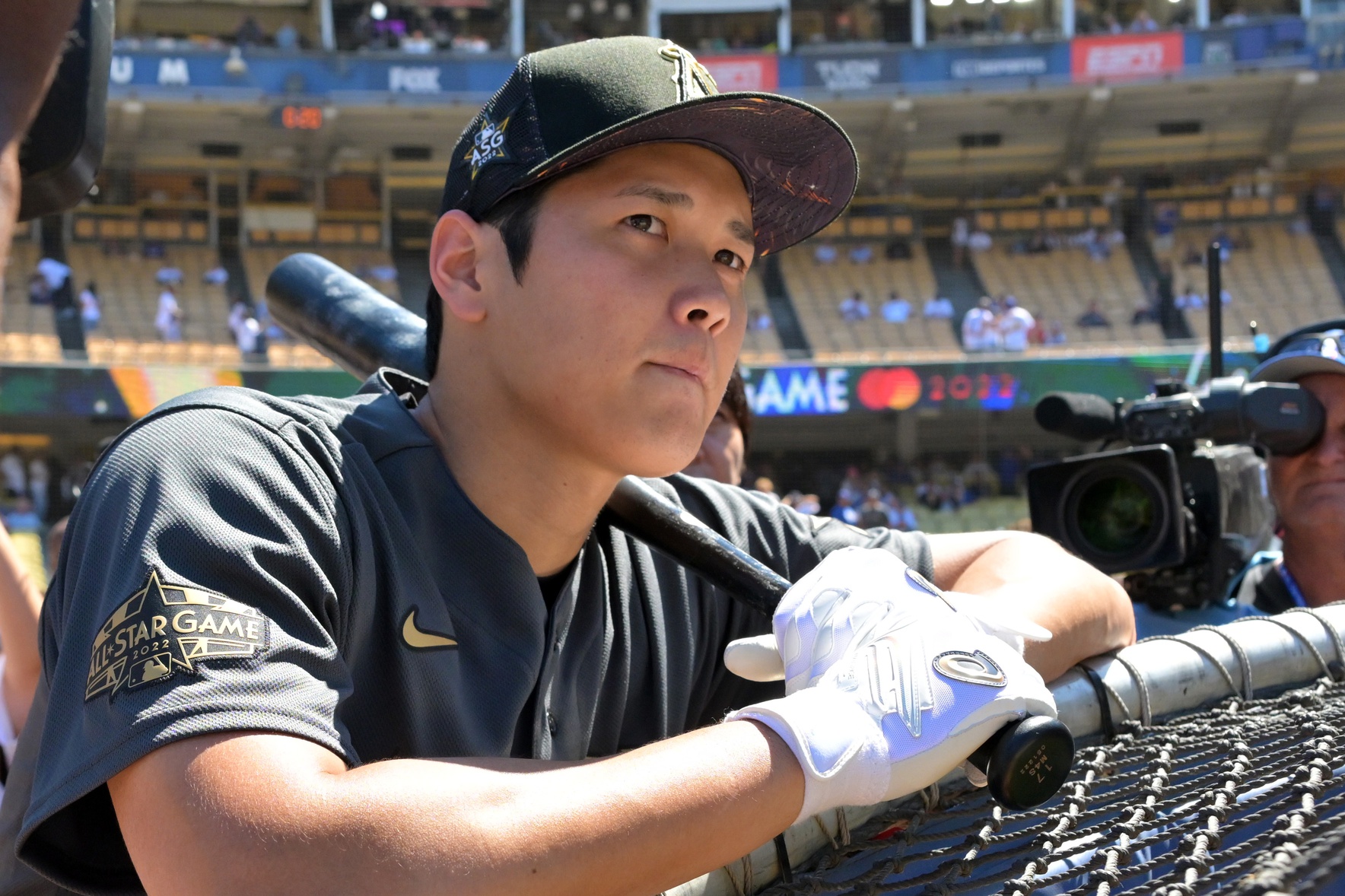 Dodgers Team News
Dodgers Rumors: MLB Writer Predicts Massive Shohei Ohtani Trade to LAD from Angels
The World Series is set to get underway later this week, but for the Dodgers, it'll mark week two of offseason talk and rumors. Certainly, that's not where the LA brain trust planned on being at this time of the month, but here we are.
With an early playoff exit comes a whole mess of questions and headlines.
Where did things go wrong?
Should the manager be fired?
How many free agents can Andrew Friedman sign this offseason?
'Tis the season for the reactionary. 'Tis also the season for wild speculation!
Here at Dodgers Nation, we enjoy taking a look around the internet and finding interesting things for people like you to read and think about. The hope is to hit news and conversation starters — you know, baseball talk for you and the gang at the bar on a thirsty Thursday night… by the way, check out our bar guide while we're on the subject.
In the spirit of interesting things and ideas, recently over at Bleacher Report, MLB columnist Joel Reuter took on the task of predicting one trade for every team around the league this offseason. For the Dodgers, Reuter came out swinging.
Surely you already know, thanks to the headline of this article, but we're talking about a Shohei Ohtani trade from the Angels to Los Angeles. The real Los Angeles.
Here's the proposed trade package.
To LAD: RHP/DH Shohei Ohtani
To LAA: RHP Dustin May, C Diego Cartaya, 2B Michael Busch, RHP Gavin Stone, OF Andy Pages, OF James Outman
This package would be a franchise-altering deal for both sides, with the Angels getting six players with top-100 prospect value or thereabouts and the Dodgers plugging a hole in their rotation and further bolstering an already potent lineup.
Now, depending on what type of Dodger fan you are, you're either salivating at that proposal or absolutely shelled by the idea of trading away so many intriguing prospects.
To save a few lines of dialogue here, this trade would absolutely never happen. One partially established big league starter and only five prospects (two of which are in the MLB Pipeline top-100)? That would be an absolute steal of a deal for the Dodgers and would likely have Angels fan(s) storming the gates at 2000 E. Gene Autry Way.
In truth, Shohei Ohtani is one of those players that's almost untradeable he's so good. A deal or proper value for Anaheim would look like a fire sale for any club swinging the deal on the other side. And for the Angels, there's also an additional factor that Ohtani is just about the only player in Anaheim that puts butts in the seats.
No disrespect to Mike Trout.
If the Dodgers could swing that deal above, they should do it in a heartbeat. The former MVP and two-time All-Star is under contract for the 2023 season at $30 million before becoming a free agent for the first time. A true free agent.
If the Dodgers choose patience, they could just wait one more year and hope for the best with all of those prospects in tow.
What are your thoughts on an Ohtani trade? What does your trade package look like? Chime in down in the comments below.
Final Thought
I guess it's unfair to question the proposed package and not offer up one myself. For that, I'm going to go wildly outside the box.
Angels get: Dustin May, Gavin Lux, Edwin Rios, Bobby Miller, Diego Cartaya, Landon Knack, Miguel Vargas, Andy Pages, James Outman, Jorbit Vivas.
Dodgers get: Shohei Ohtani, Anthony Rendon + $18 million per season for the rest of Rendon's contract (through 2026).
The reasoning: The Dodgers need a roster shake-up. Andrew Friedman loves big-time blockbusters during the offseason. There's a glaring need for a higher quality option at third base for the next few seasons. Whether that means Justin Turner's 2023 option will be picked up or not isn't overly important here. (Also, it will be). JT is on the wrong side of 35 and is better suited as a part time player who will see some time around the infield at 3B, 2B, and DH on days when Ohtani starts.
The trade above also sends Gavin Lux to Orange County, opening up second for Max Muncy and Chris Taylor. And, finally, Anthony Rendon is seemingly healthy again for the first time in quite some time and should have a full, normal offseason regimen heading into this winter.
Is it a good trade package? Who knows! I said out of the box.
Have at it.
Have you subscribed to our YouTube Channel yet? Please subscribe and hit that notification bell to stay up to date on all the latest Dodgers news, rumors, interviews, live streams, and more all year long!