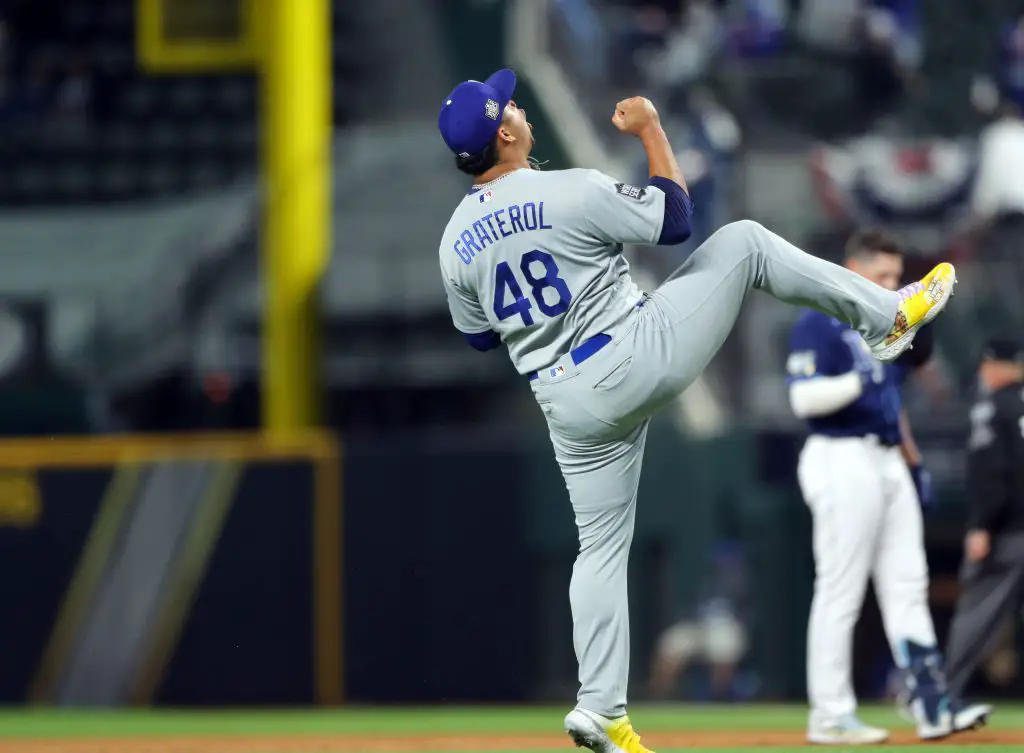 The Dodgers are checking high and low this week looking for guys to land before the trade deadline. While Andrew Friedman will be busy looking for teams willing to deal away some of their better arms, don't be shocked to see him looking for a good bat either. 
While that is all something that many around the league have expected from the Dodgers for weeks, this was not. The latest rumor from ESPN's Jess Passan suggests that teams are very interested in one arm currently in Los Angeles' bullpen.
Brusdar Graterol has not had the best season in 2021, but recent appearances have shown promise that he is returning to 2020 form. Brusdar punched out 2 batters over 2.1 innings and did not allow a runner to reach. The Dodgers flamethrower got a very late start to the season and has been playing catch-up ever since. 
One popular name on the market right now as teams go hunting for relief pitchers, per sources: Dodgers right-hander Brusdar Graterol. ERA this year is not good, but he still throws 100-mph bowling-ball sinkers, and as Dodgers look to improve other areas, he's a potential target.

— Jeff Passan (@JeffPassan) July 28, 2021
Obviously, Brusdar throws 100+ mph and offers ridiculous sinking movement on most of his pitches. That type of arm plays up in playoff bullpens and he also offers 4 more years of control AFTER this season. It would be strange for the Dodgers to let that sort of deal get away from them. 
However, the right deal could pry Brusdar away from the Dodgers very quickly. Could the Cubs look to move Craig Kimbrel and a bat in a deal that includes Graterol? Maybe, but it would certainly take more than that for Chicago. 
Alternatively, a contender could like what they see out of him and make the trade to have a really good October arm. Things could be getting very interesting as we head towards the Friday deadline. 
Dodgers Rumors: Los Angeles Has Checked in on the Cubs With Several Players