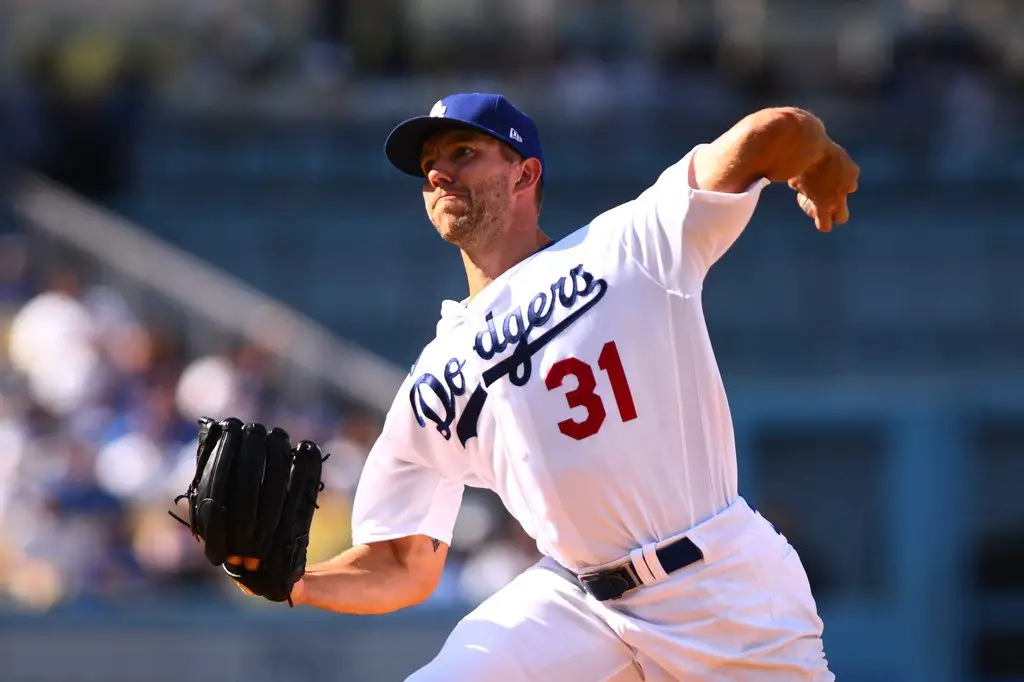 Dodgers Team News
Dodgers Rumors: Tyler Anderson Expected to Get Qualifying Offer from LA
The Dodgers had three left-handed starting pitchers hit free agency this week, and at least two of them are guys they'd love to have back. Clayton Kershaw is spending his second straight offseason deciding between Los Angeles, the Rangers, and retirement, while his former nemesis turned bestie Tyler Anderson is hitting the market coming off the best season of his career.
As Jon Heyman reported on Wednesday, the Dodgers are taking the first step towards keeping Anderson.
Word is, good chance the Dodgers extend the $19.65M qualifying offer to All-Star pitcher Tyler Anderson

— Jon Heyman (@JonHeyman) November 9, 2022
In case you're part of the not-so-exclusive crowd of people blocked on Twitter by Heyman, the tweet says, "Word is, good chance the Dodgers extend the $19.65M qualifying offer to All-Star pitcher Tyler Anderson."
There are three potential results from a qualifying offer. Option one is probably the least common, although it's not totally impossible in Anderson's case: He could accept the offer. That would bring him back to the Dodgers next season on a one-year, $19.65 million contract. That's actually a little more than he's made in his entire career combined so far, and it's likely more than he'll get in average annual value on the open market, so it could happen.
Option two is that he could decline the offer and sign elsewhere, presumably for a lower AAV but a two- or three-year deal. If that happened, the Dodgers would receive a compensation draft pick after the fourth round of the 2023 draft and the team that signs him would receive draft penalties that depend on which team it is.
The third option is that he could decline the QO but still eventually re-sign with Los Angeles, probably on a two- or three-year deal similar to option two. In this case, there are no draft benefits or penalties and the only lasting effect of the QO is that Anderson would not be eligible to receive another one in the future, as players can only receive a qualifying offer once in their careers.
Two of the three options have Anderson coming back to L.A., so let's hope that math holds up and he and Kershaw are back together in blue next year.
Have you subscribed to our YouTube Channel yet? Subscribe and hit that notification bell to stay up to date on all the latest Dodgers news, rumors, interviews, live streams, and more!