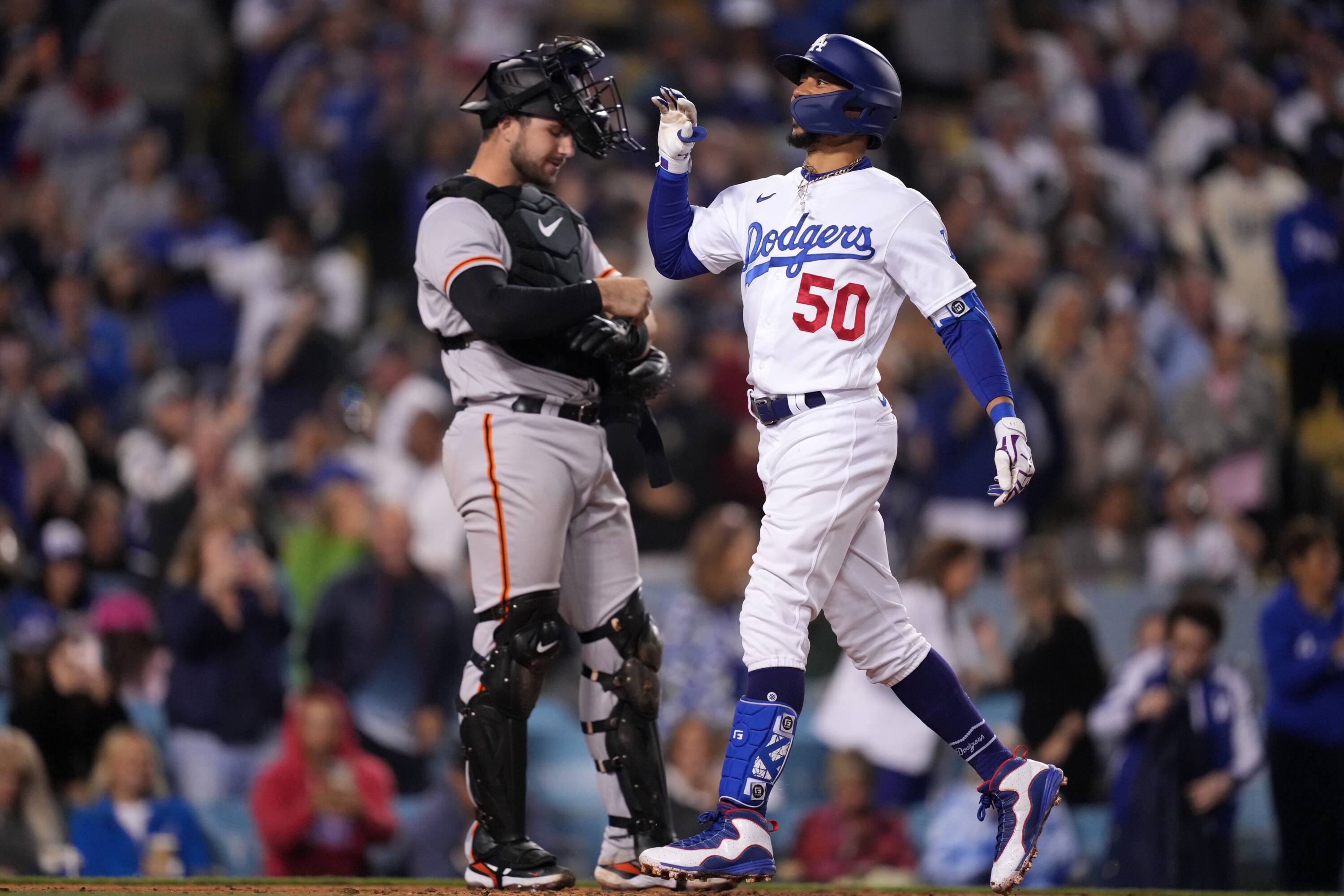 National television can't get enough of the Dodgers.
On Tuesday, ESPN announced the Boys in Blue will be featured on Sunday Night Baseball for a sixth time this season, when they take on their rival-San Francisco Giants in the Bay on September 18.
The #Dodgers and #Giants just got picked up for one more Sunday Night Baseball game on ESPN.

Check out the two rivals in their season finale on September 18th!

— Dodgers Nation (@DodgersNation) September 7, 2022
The Dodgers just took down the Padres on Sunday Night Baseball this past weekend, when baseball fans were treated to one of the greatest mid-game interviews in MLB history.
Dodgers 2022 Regular Season Schedule: Times, Opponents and More
September 18 will mark the 19th and final time the Dodgers and Giants meet this season. The two teams are currently playing their final three-game set in LA.
Thus far, the Dodgers have taken care of business against their rivals to the North, winning 10 of the 14 games and outscoring them 70-44.
The Dodgers could very well have the division locked up in the next two weeks, and could be looking to play the spoiler role to the Giants, as they try to claw their way into the sixth and final Wild Card spot.
First pitch of Sunday Night Baseball will be at 4:08 PM PT.