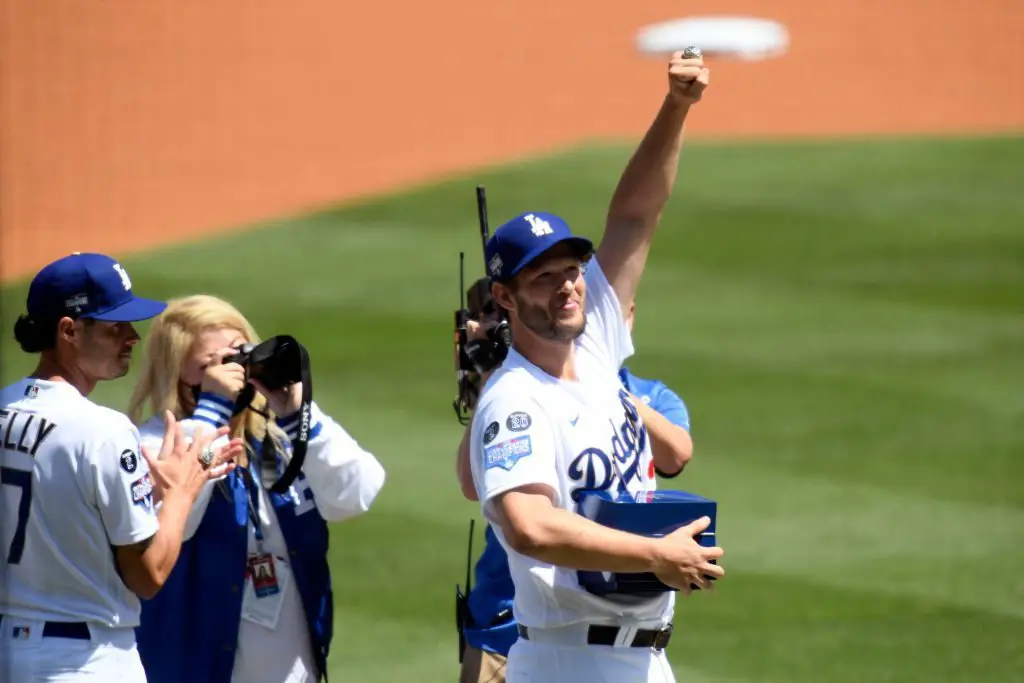 One of the highlights from the Dodgers' home opener on Friday afternoon was the players receiving their championship rings prior to first pitch. And in case you haven't seen what they look like, here's a closeup, courtesy of the Dodgers.
World Series Champions has a nice ring to it. pic.twitter.com/lrlQ1cwms8

— Los Angeles Dodgers (@Dodgers) April 9, 2021
The rings look fantastic and it was incredibly satisfying to watch Kershaw and the rest of the 2020 Dodgers receive their hard-earned rings, but what if I said that you too could be the proud owner of one of these beauties?
That's right, the Dodgers have announced that season ticket holders will be able to get their hands on their own championship ring, but it'll come with a hefty price.
Anyone have an extra $35K lying around? #Dodgers Season ticket holders have an opportunity to purchase their own limited edition #WorldSeries ring, but it coms with a hefty price tag. pic.twitter.com/R68a47afrE

— Michael J. Duarte (@michaeljduarte) April 9, 2021
For anyone willing to shell out the $35,000 (plus tax and S&H) for one of these rings, they will forever own a piece of history. But realistically, not many everyday fans will be able to partake in this limited-time sale.