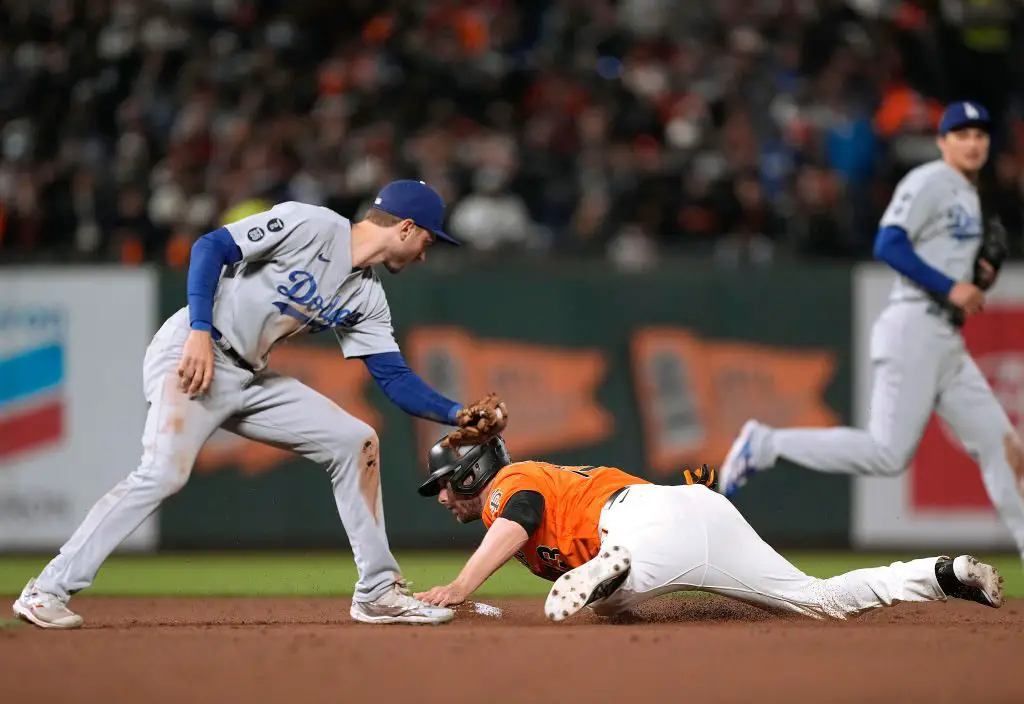 Editorials
Dodgers Seem To Be Enjoying the Tight NL West Race With the Giants
The Dodgers versus the Giants is going to be the storyline for the remainder of the year. With just a handful of games left to play, the NL West is easily the top must-watch division race in all of Major League Baseball. 
And the Giants are not making it easy on the Dodgers. Los Angeles has gone 43-20 for the entire second half of the season and they've much impressed the league. San Francisco countered that by going 43-22 and keeping them a game away in the division. 
But the Dodgers are not letting the Giants' stellar play hold them back from winning games. After a big win over the Diamondbacks on Friday night, even AJ Pollock said he thought they were feeling the pressure just as much. 
I'm sure they're looking at us saying, 'These guys keep winning.' And we're looking at them and saying, 'These guys keep winning, too. Both teams are winning the games they're supposed to win. It's fun.
When the Dodgers started the second half of the year, they were chasing the Giants by 2 games. That lead is now down to 1 with 8 games left to play. But the good news is that of those 8 games, they play 2 more against the lowly Diamondbacks. 
The Dodgers also play 3 against the Padres who might be out of playoff contention by the time they come into town next week. After that, they'll take on the Brewers to wrap up the year. Milwaukee has already locked up their division and should have no motivation to get into a dogfight with LA. 
Then again, the Giants don't play much of a tough schedule either. They have 2 more games against the Rockies before taking on the Diamondbacks and Padres again. The opportunity for the Dodgers is there, but it's going to be a tough strecth. 
Time to get things done. 
Dodgers: MLB Announcer Believes Angels and Mike Trout Will Make a Push for Max Scherzer This Offseason