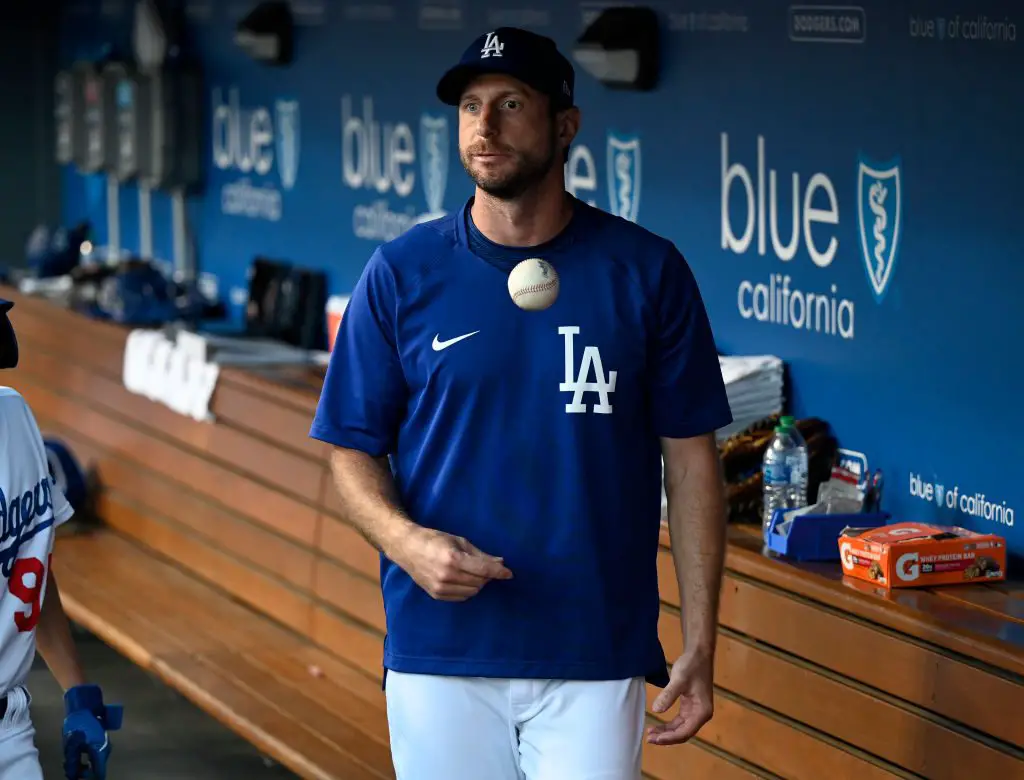 Editorials
Dodgers: Should LA be Worried After 3 Subpar Starts from Max Scherzer?
There's no question that Max Scherzer has been everything that the Dodgers had hoped he would be and then some after being traded to LA at the deadline. But, despite the team having a 12-0 record in his starts, Scherzer hasn't displayed the "Mad Max" like dominance that made him one of the frontrunners to take home the NL Cy Young Award.
Including yesterday's outing, Scherzer has posted a combined 6.75 ERA in his last three starts where he's averaging just 4.6 strikeouts. We discuss why Scherzer hasn't looked like his dominant self lately and how to get him back on track. Plus, why Dodgers fans should be encouraged by the fact that Scherzer had a mediocre start in the 2019 Wild Card game and went on to pitch well for the remainder of the Nationals 2019 World Series run.
Next, we discuss Roberts' decision to pull Scherzer after just 4.1innings and if Mad Max refused to give Doc the ball. Plus, Max Scherzer was "Shwasted" after the game on live television and Max discusses his bond with former Nationals teammate, Juan Soto.
WATCH
Looking for more Dodgers News? Subscribe to our YouTube Channel! Subscribe and hit that notification bell to stay up to date on all the latest news, updates, rumors, interviews, live streams, and more!
NEXT: Max Scherzer, Dave Roberts Speak on the Heavyweight NLDS Matchup with the Giants