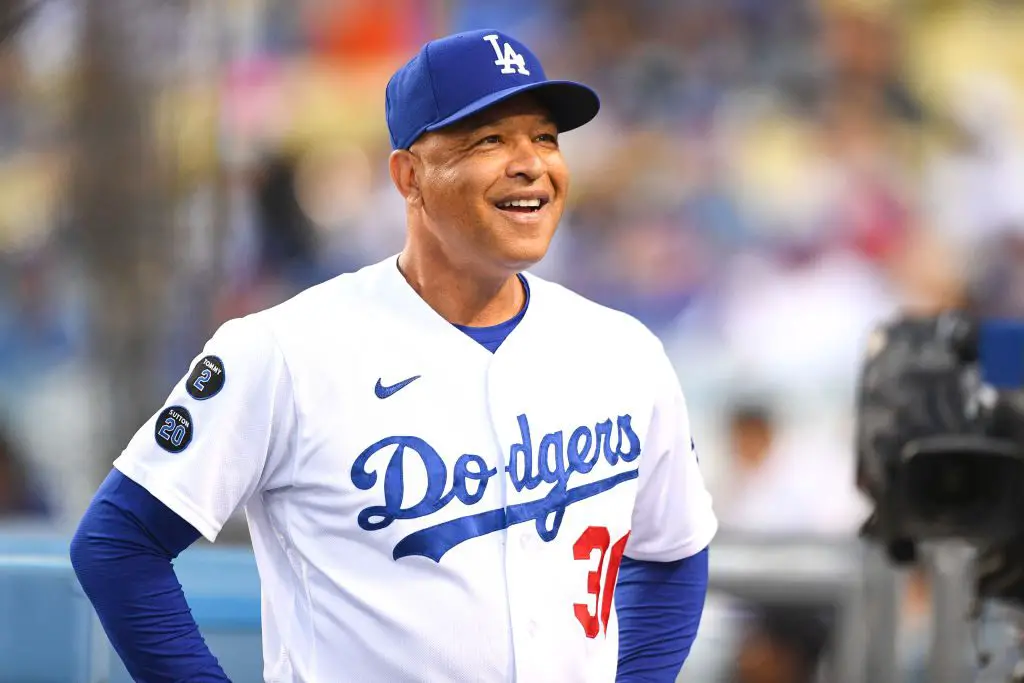 Editorials
Dodgers: Should LA Give Dave Roberts That Contract Extension? Fans React
A report over the weekend revealed that Dave Roberts is hoping for and expecting discussions this winter about a contract extension with the Dodgers. Doc is entering the final year of a four-year extension signed after the 2018 season. Since then, he's led the Dodgers to a World Series title and two 106 win seasons in LA. 
However, after coming up short in 2021, fans are on edge about Dave at the helm. In today's edition of Dodgers Dougout, we discuss if the organization should offer Roberts a contract extension. Plus, we dive into some reactions from fans online.
WATCH: Dave Roberts Contract Extension With Dodgers, Doc Expecting New Deal, Should LA Give Doc Extension?
In dropping the news on Doc looking for a new deal earlier this week on our Twitter, fans reacted in droves. As you can imagine with this being only a few days after LA got bounced from the postseason, emotions had their say, but many fans are still high on Dave's ability to keep a team together.
Let's be clear now, Dave is on a short list of the most successful managers in Dodgers history with Walter Alston and Tommy.

At this point, I would have no quarrels if he ended up being a 20 year manager of the Dodgers.

He's got a .622 winning record, 3 pennants, 1 WS title.

— _ryan ???? (@ryanatanner) October 25, 2021
Yes, obviously. I just wish he would manage the way he did in 2020 with going for the people that are doing well over egos.

— Vote Blue (@DaenysSarah) October 25, 2021
Should LA re-sign Dave Roberts who has went to the NLCS 5 of 6 seasons, WS 3 of 6, 1 championship, .622 winning percentage? Loved by the players. 1st Class human being. Who in the hell comes up with these questions? #Dodgers

— BleedBlue1973 (@BleedBlue1973) October 25, 2021
What kind of deal do you think the Dodgers should offer Dave? Or would you let him go out into 2022 as a lame duck manager on the final year of that four-year deal? 
Looking for more Dodgers News? Subscribe to our YouTube Channel! Subscribe and hit that notification bell to stay up to date on all the latest news, updates, rumors, interviews, live streams, and more!
NEXT: Dodgers Players Share Messages to LA Fans on Social Media