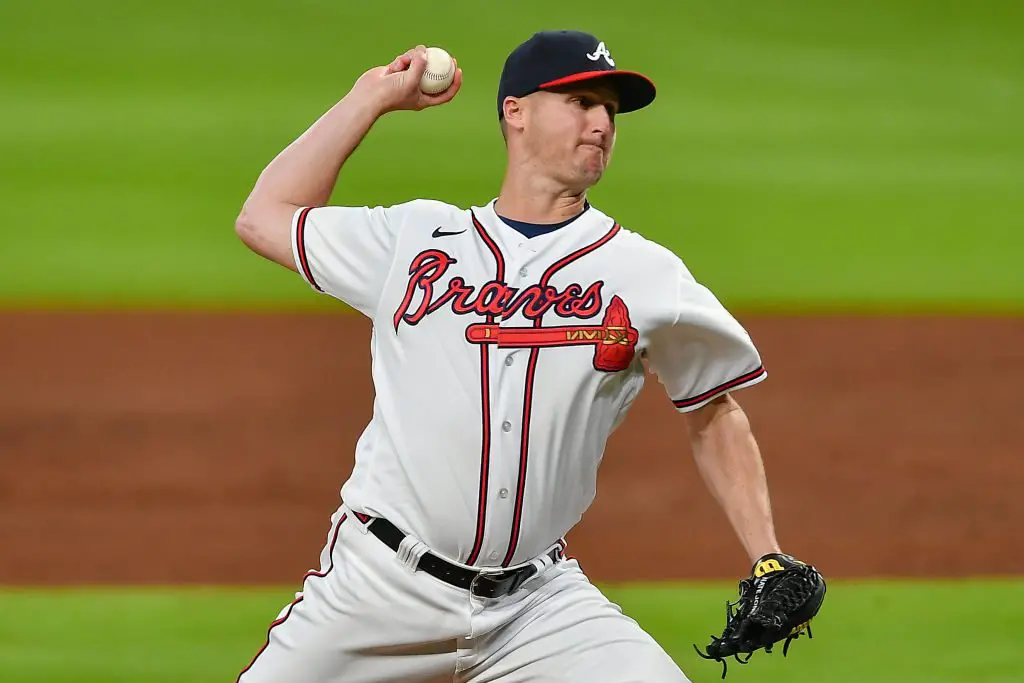 We're getting into the early goings of wheeling and dealing season! Today, the Los Angeles Dodgers reportedly signed free agent relief pitcher Nate Jones to a minor league deal. Alex Freedman, broadcaster for the Triple-A Oklahoma City Dodgers dropped the info on his Twitter account this afternoon.
#Dodgers have signed veteran reliever Nate Jones to a minor league deal and he has joined the @okc_dodgers.

He was with Atlanta earlier this season and has extensive ML experience also with the White Sox and Reds.

— Alex Freedman (@azfreedman) May 14, 2021
The Dodgers have yet to announce the deal on their transactions page.
Jones, 35, is a veteran of 10 big league seasons and had been pitching for the Atlanta Braves earlier in the year. The Braves designated him for assignment on May 7 and he became a free agent soon after. 
In 12 games this year, the right-hander posted a 3.48 ERA in 10.1 innings, but has a rather unsightly 8.71 FIP, indicating he's been the recipient of some good fortune on run prevention. Notably, in those 10.1 IP, Jones has walked 10 while allowing 8 hits and 3 home runs.
Over his career, the Kentucky native has a 3.32 ERA in 317 games. His best season came with the Chicago White Sox back in 2016 where he got into a career-high 71 games and posted a 2.29 ERA in 70.2 IP. The reliever has struggled with injury issues over his career, most recently dealing with a flexor mass tear in his right forearm in 2019.
He'll join the OKC Dodgers and could be looked at as a potential bullpen piece for the big league Dodgers, if he can get back on track at Triple-A.
NEXT: Clayton Kershaw Not a Fan of the Electronic Strike Zone