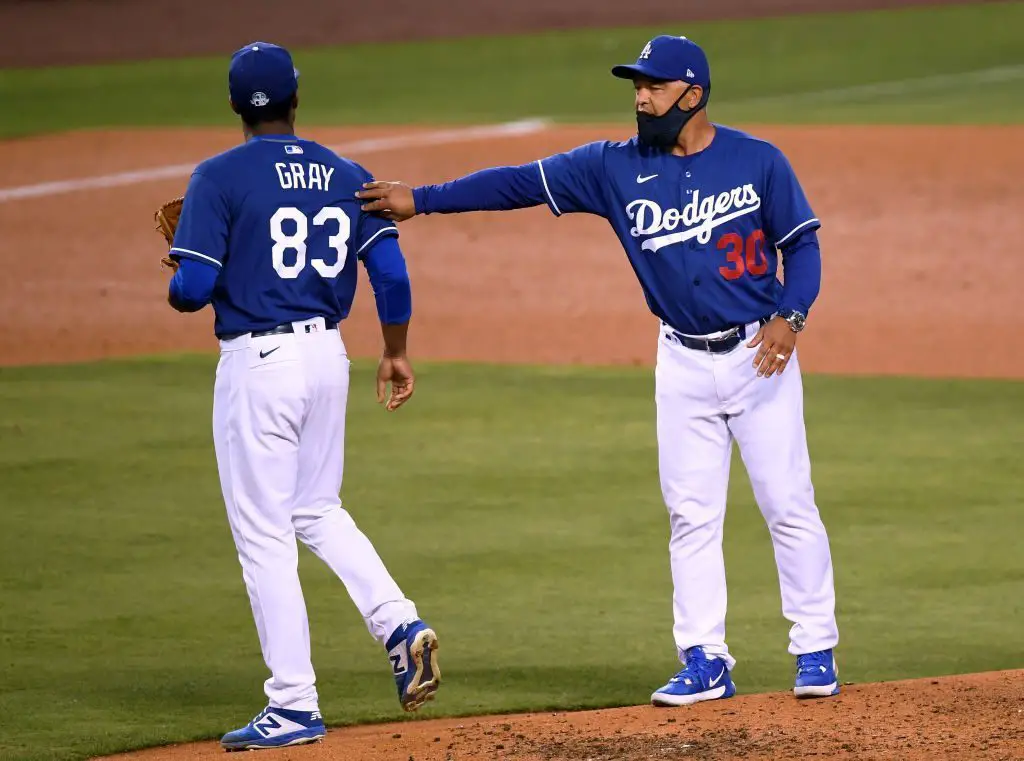 The Dodgers get underway against the Reds tonight at Goodyear Ballpark at 5:05 p.m. local time. Los Angeles will once again go with Jimmy Nelson to kick things off as they attempt to build his up as a starter. 
Following Nelson will be a series of talented arms, several of which have the potential to crack the bullpen in 2021. The Dodgers will also feature 3 exciting prospects in tonight's game, 2 of which were selected in the 2020 MLB draft. 
Jimmy Nelson
Nelson will make his second start of the Spring after pitching one inning last week. In that appearance, the Dodgers right-hander pitched okay but allowed a run thanks in part to a throwing error. His control was a little erratic, but not bad for his first appearance of the Cactus League. 
Josiah Gray
The Dodgers number 1 overall prospect will get some really good big-league time this camp. His one appearance resulted in a solid first inning followed by a homerun and a walk in the following inning. He was pulled before getting an out due to pitch count. 
Ryan Pepiot
The Dodgers number 25 prospect from 2020 is definitely a name to watch in this one. His appearance against the Cubs last week saw him striking out a pair with the use of a really good pitch mix for the 23-year-old. 
Landon Knack
The Dodgers selected Knack in the second round of the 2020 MLB draft. While they expect him to be a part of the pitching staff in the future, there are still some things for him to work on. Knack's one appearance saw a few issues with control as he got rocked. He did start the inning with a pair of strikeouts though. 
Corey Knebel
For me, this is the biggest name to watch tonight as the Dodgers take on the Reds. Knebel should be a huge part of the bullpen plans for 2021, and he looked great in his second outing. He struck out a pair of Padres batters while issuing one walk. The breaking stuff looks like it might be back to top form or at least approaching that, and his fastball has some life. 
Scott Alexander
Alexander has a good shot at being the other left-handed guy out of the Dodgers bullpen in 2021. But to do that, he's going to have to prove that he is the guy they originally traded for. His first 2 appearances of Spring Training have not yet shown that. 
Have you subscribed to our YouTube Channel yet? Subscribe and hit that notification bell to stay up to date on all the latest Dodgers news, interviews, live streams, and more!
Dodgers: Andrew Friedman Compares Peak Kenley Jansen to Mariano Rivera