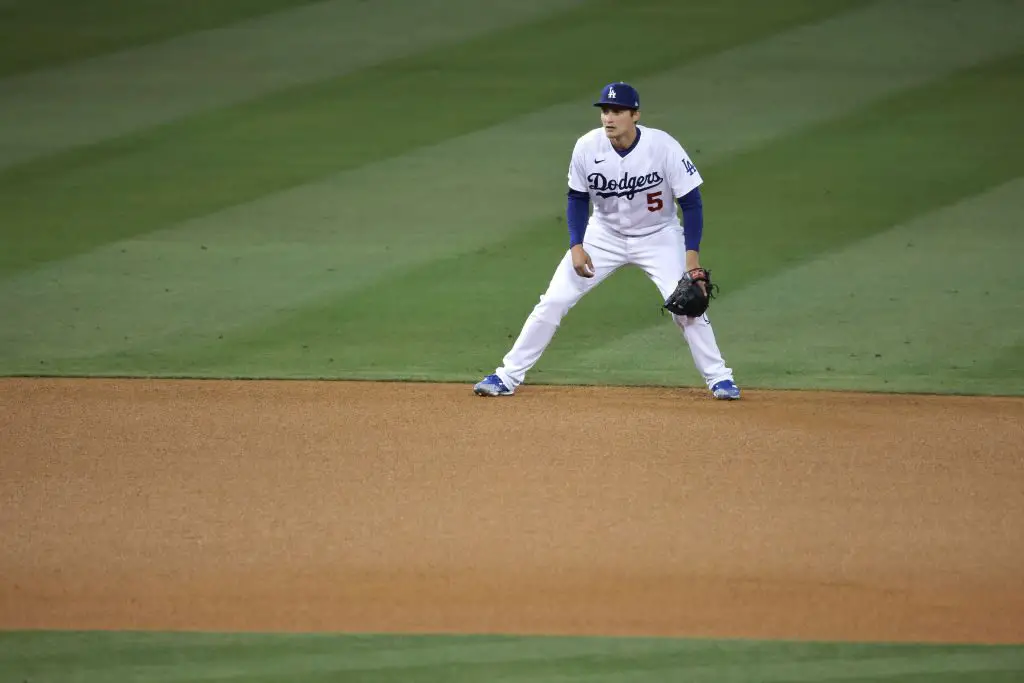 In news that doesn't really matter but also shows where the market was at before the Texas Rangers went all in, it appears the Toronto Blue Jays were also in on free agent Corey Seager. The former Dodgers shortstop was among the top available position players on the open market in November before agreeing to a monster 10-year, $325 million deal with the Rangers.
We know the Dodgers were in on him til the end, but ESPN's Jeff Passan recently revealed that so too were the Blue Jays. And, after losing infielder Marcus Semien, the link makes sense.
Passan has this to say.
The Blue Jays were the mystery entrant in the Seager sweepstakes, but they too were unwilling to match Texas' mega-offer.
Reports from Jon Heyman said the Dodgers were considering offering Seager a deal worth "$300 million or more" but his checkered injury history gave the organization pause before spending wildly on the shortstop that might not remain a shortstop for much longer.
Dodgers Contract Offer to Corey Seager Revealed, Top Reason Why Seager Signed With Rangers over LA
All in all, the Rangers won the Seager Smooth sweepstakes over LA and Toronto. Luckily for both clubs, quality shortstops are already in place with 2021 NL All-Star Trea Turner ready to take the reigns in Los Angeles and Bo Bichette — also an All-Star in 2021 — already in place in Toronto. Incidentally, those players were one and two in most hits in baseball last season.
Have you subscribed to our YouTube Channel yet? Subscribe and hit that notification bell to stay up to date on all the latest Dodgers news, rumors, interviews, live streams, and more!
NEXT: Dave Roberts Recalls Apologizing To His Team for a Pitching Decision