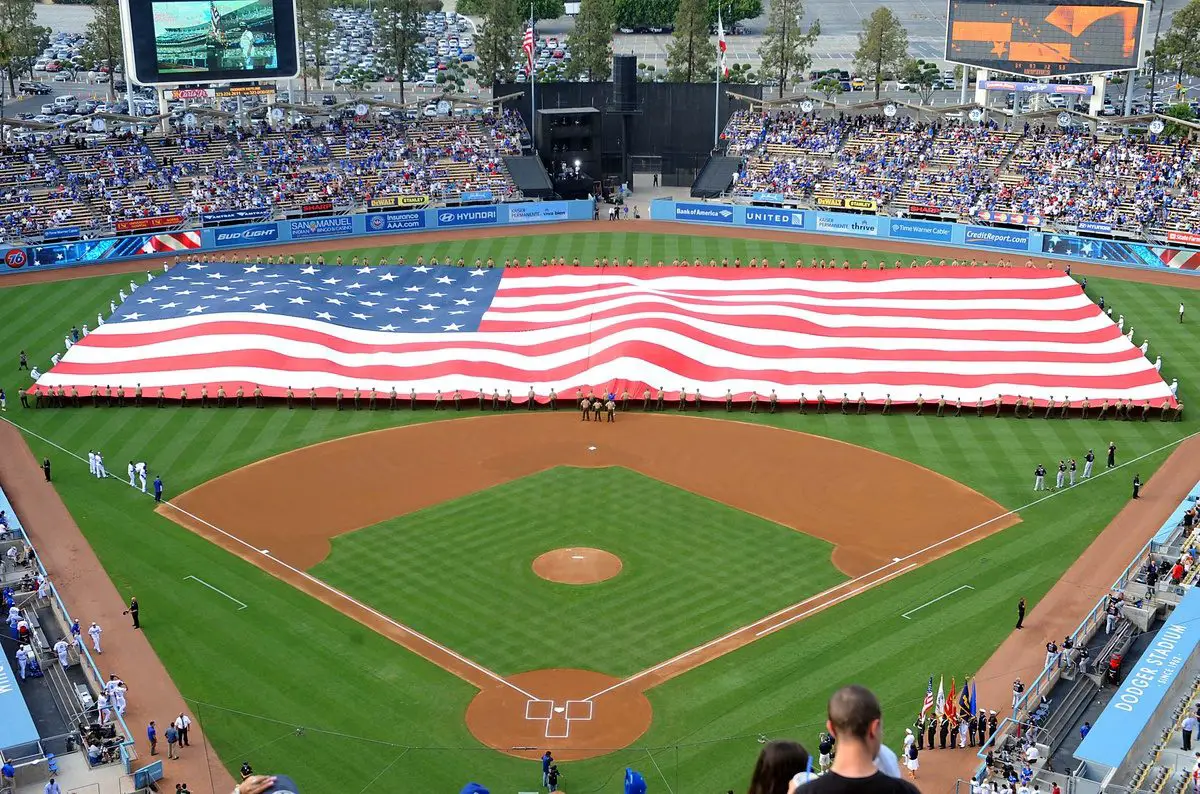 Dodgers Team News
Dodgers: The MLB Postseason Field is Now Officially Set, How to Watch the Playoffs
Following Tuesday night's slate of games around the league, we now know who will be playing who at the outset of the 2022 MLB postseason. For the Dodgers, they'll be playing the winner of the NL Wild Card series featuring the San Diego Padres and New York Mets.
The #MLB postseason field is now officially set with Friday's first-round matchups:#Phillies at #STLCards #Padres at #Mets#Rays at #Guardians#Mariners at #BlueJays
The #Astros, #Yankees, #Dodgers and Atlanta have first-round byes.

— Bob Nightengale (@BNightengale) October 5, 2022
After today's final tune-up, Los Angeles will have five days off before the division series where they'll host the winner of that Wild Card showdown.
Aside from the Cleveland Guardians, every team heading to the postseason entered the regular season with playoff expectations. The Mets perhaps underperformed, eventually losing what was once a stranglehold on the NL East division in the last weekend of the season.
New playoff format made baseball exciting into the last week of the season with some seeding still remaining. Definitely a huge win for baseball.

— Kevin Pillar (@KPILLAR4) October 4, 2022
How To Watch
The postseason kicks off with the Padres @ Mets and Seattle Mariners @ Toronto Blue Jays on Friday the 7th. All NL and AL Wild Card Games will be broadcasted on ESPN.
Division Series games will be split between FOX and FS1, and TBS. This year, NLDS games will be on FOX/FS1 and ALDS games can be found on TBS.
The NLCS will begin on Tuesday, October 18th and be carried on FOX/FS1. The ALCS will be on TBS.
As usual, big FOX will carry all World Series games with Joe Davis set to call his first Fall Classic after Joe Buck left for ESPN.
The World Series could stretch all the way to November 5th, if the series goes 7 games.
DodgersNationTV
Dodgers Nation will be live streaming pre-game and postgame shows all postseason long with Clint Pasillas and Doug McKain as hosts. Join our live chats before and after each game in the only stream that interacts with the live stream chat.
Have you subscribed to our YouTube Channel yet? Please subscribe and hit that notification bell to stay up to date on all the latest Dodgers news, rumors, interviews, live streams, and more all year long!