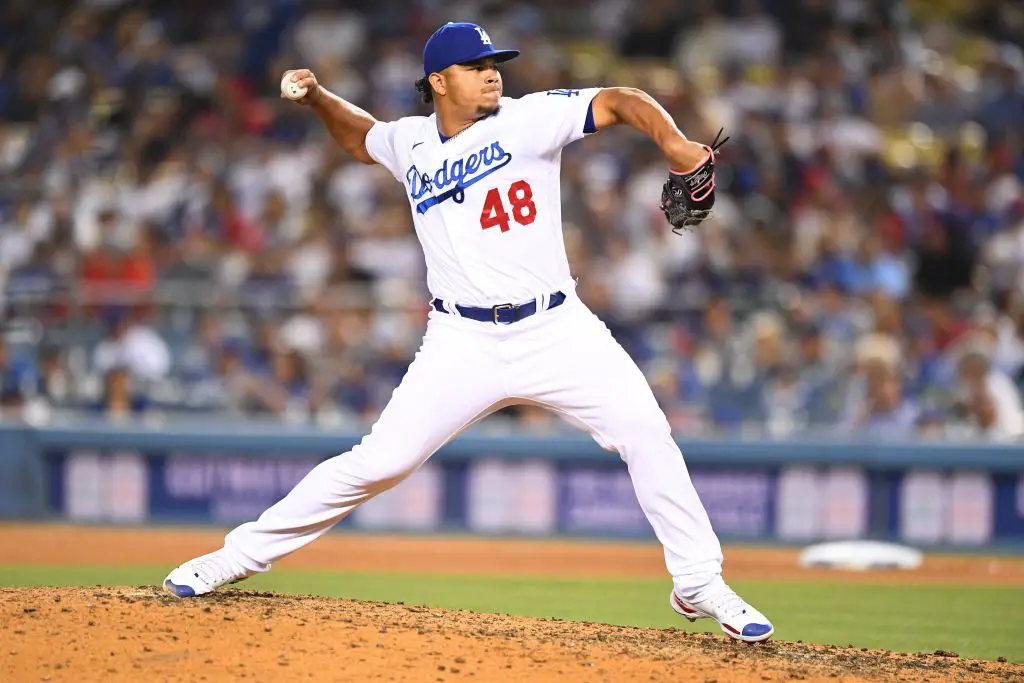 The savior for the Dodgers this season and also this postseason has been the pitching staff hands down. Even the bullpen has been lights out when they've been called upon to eat up innings. With a bullpen full of high-quality arms, they have what seems like an endless amount of options to shut the door. One of those options, Brusdar Graterol, has continued to show growth and get better.
This postseason has already gotten off to a similar start as last year's run. However, hopefully, it continues to get better and better the longer the Dodgers remain in the playoffs. Manager Dave Roberts believes that he's really turned a corner in his development.
"He's really, I guess I can say composed again. He's really shown a lot of poise. He's a very emotional guy but I think when you're in the postseason the emotion is already sort of going to be there naturally. It's about execution and making pitches and taking good at-bats. Brusdar, you look at the outings that we run him out there, he's made good quality pitches and he doesn't – the moment isn't getting too big for him."
The moment hasn't gotten too big for Graterol at all this postseason under the bright lights of the postseason. In fact, his emotion and possibly adrenaline has taken his pitching to a new level, one that included a 102.5 MPH pitch. That happened to be the 3rd-fastest pitch by a Dodger since Jonathan Broxton in 2009. 
Brusdar Graterol's 102.5 MPH pitch is tied for the 3rd-fastest by a @Dodgers pitcher (reg. and postseason) since at least 2008 (Jonathan Broxton 7/3/2009). pic.twitter.com/ZVrdw7acnp

— MLB Stats (@MLBStats) October 13, 2021
So far this postseason Graterol has allowed 1 hit and struck out 2 in 3 2/3 innings of work in 4 appearances. While he still isn't turning his high octane stuff into more strikeouts, he's at least throwing up zeros by the time he walks off the mound. With everything on the line in Game 5, Brusdar may once again be called upon to silence the Giants.