Fans looking to celebrate the Holidays responsibly have the opportunity to so at Chavez Ravine. The Dodgers announced today that they will be holding their inaugural drive-thru HOliday festival beginning on Friday, November 27th. 
The festival will feature LED Video displays, holiday light shows. fake snow, Dodgers elves, and even an appearance by Santa. Tickets for the Holiday event will go on sale Tuesday, November 17th at 10:00 a.m. on the team website.
The festival will operate from 5 p.m to 11 p.m. most nights during the holiday season. Ticket prices range from $55 to $115 per car depending on the day and time of your entry. Tickets MUST be purchased in advance to enter.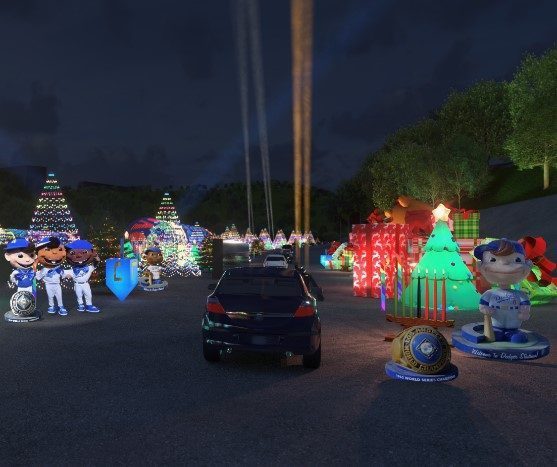 The full drive-thru experience is expected to take about 20-30 minutes to complete, per the team press release. The experience will include numerous displays honoring the Dodgers' World Championship and celebrating the holidays. 
The Los Angeles Dodgers Foundation will also be coordinating contactless donations of new or gently used baseball and softball equipment to benefit Dodgers RBI as part of the festival. For the safety of all fans visiting, everyone must remain in their vehicles at all times. The team also requests that fans wear face coverings if they choose to roll their windows down during the festival. 
Have you subscribed to our YouTube Channel yet? Subscribe and hit that notification bell to stay up to date on all the latest Dodgers news, interviews, live streams, and more!
Dodgers: MLB Writer Assembles Hypothetical Francisco Lindor Trade Package for LA