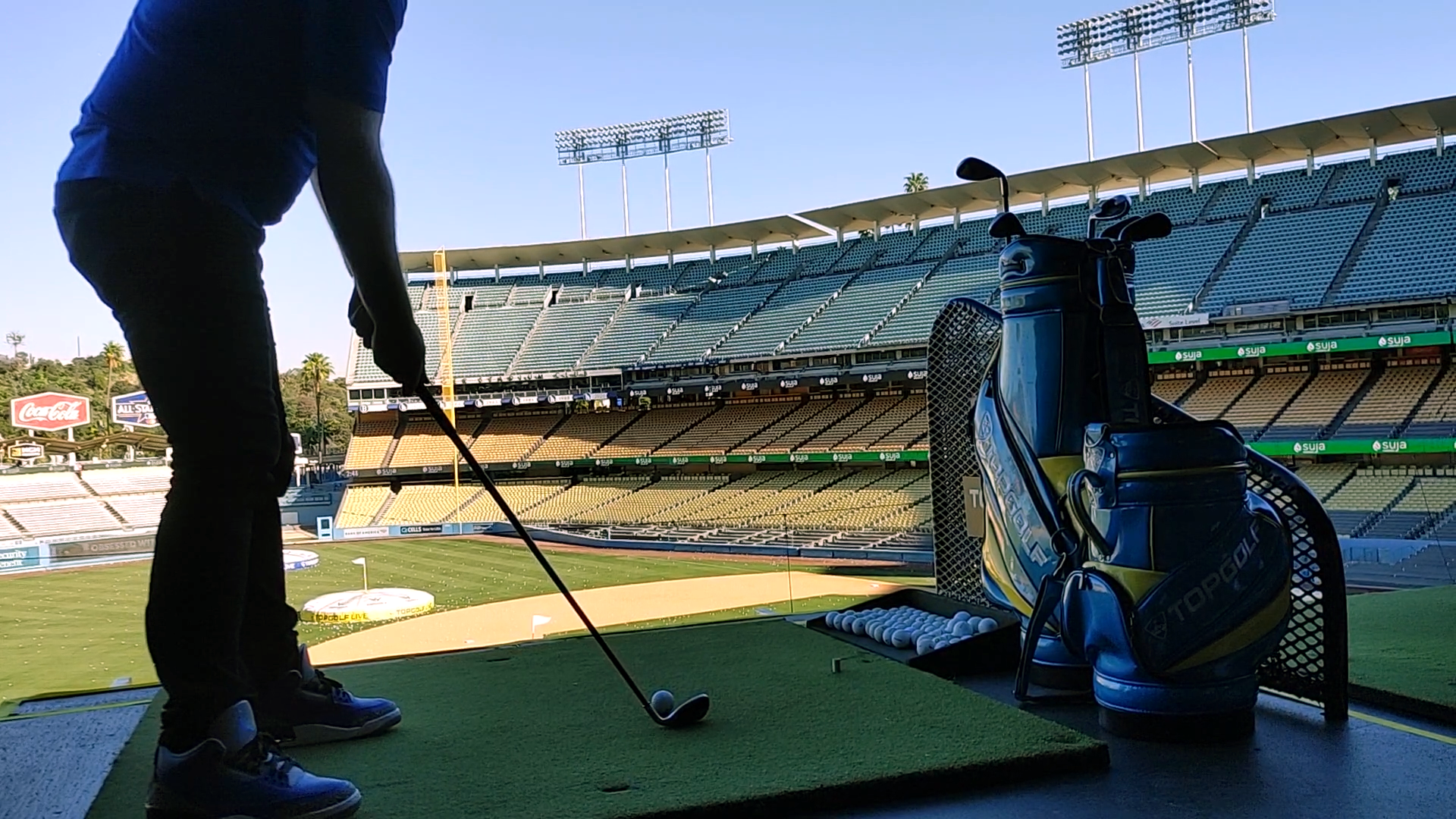 Editorials
Dodgers: Top Golf Live Takes Over Dodger Stadium! Chipping for Micheladas
If you're sitting here in January missing Dodger Stadium, the folks at TopGolf found a solution that's a true hit. This weekend, TopGolf Live has taken over Blue Heaven on Earth to bring the event to Dodger Stadium for the first time.
Dodgers Nation was invited to check out the set up and even whack a few golf balls around. Here's a bit from our day at the ballpark.
TopGolf's Mark Rykojc filled us in on the news that two new full TopGolf locations will be opening up within 40 miles of Dodger Stadium, including one in El Segundo and one over in Ontario. For this Live event, however, just as much love went into the experience for the golfer as it does for a Dodger fan just wanting to grab a beer and visit the ballpark for something very different.
In our time visiting the event, all you could see amongst the 26 fully packed hitting bays were smiles and laughs while friends and family got together for a good time. We also got into the mix as I faced off against our own Doug McKain in a closest to the hole chipping competition for who buys the first michelada of the 2022 season.
Check out the video to see who won…
All in all, this event turned out much better than anyone could have expected. Shout out to TopGolf and the TopGolf Live team for a job well done and here's hoping they can be back out here in 2023 for a michelada rematch between our DN team.
This event runs through Sunday, January 30th, and there are limited times still available. Check out bay availability here.