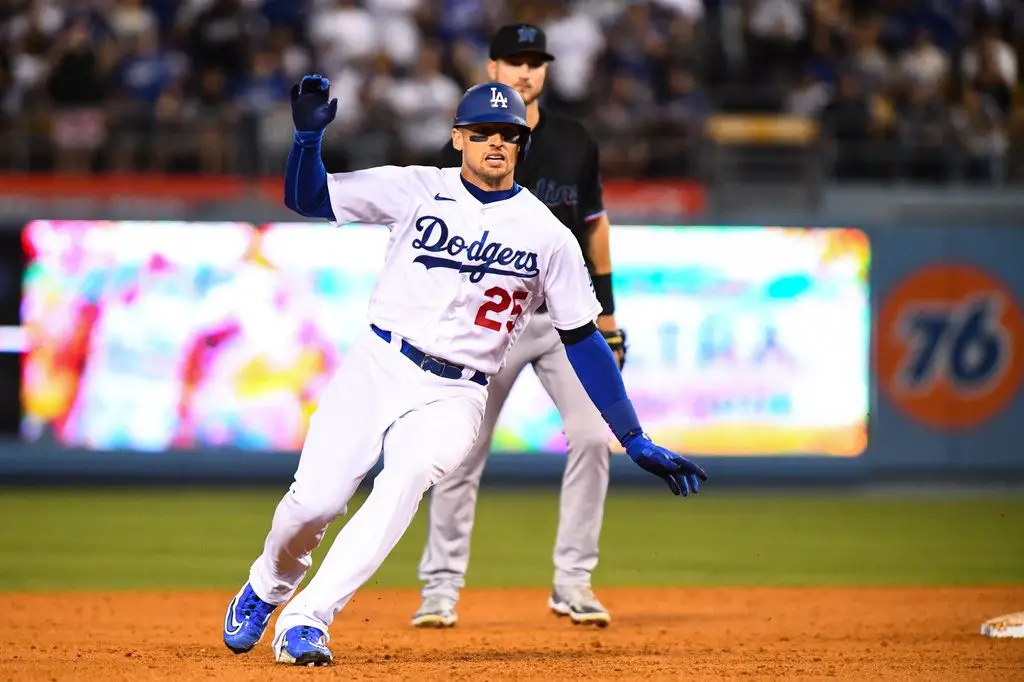 Trayce Thompson hit a huge three-run home run for the Dodgers on Sunday night, helping to steal momentum back for the Dodgers after the Padres had scored three to pull within one run in the top of the seventh inning.
It was the latest in a long line of huge moments for Thompson since rejoining the Dodgers in June, but this one might have been a little bigger. Dodgers insider David Vassegh asked Trayce on Sunday night if this homer had more significance, coming against the Padres, who dumped him after just a handful of games earlier this season.
"It's not just them. There's been a lot of teams that passed me over, but it is what it is. They didn't think I was good enough. They went with different guys, and it's okay. They're not the first team, hopefully they're the last team, but it always feels good to prove yourself, not just to them, but to the Dodgers as well. I want to prove them right for sticking with me here, and I want to prove myself to the league. I want to help this team win a championship, so it means a lot, whether it's against the Padres or anybody, but it always just feels good to help these guys win."
.@THEREAL_DV caught up with #TrayceThompson after the win vs the Padres ??

Tune in: https://t.co/psbw6Y3ECn pic.twitter.com/hFQalWzZD0

— AM 570 LA Sports (@AM570LASports) September 5, 2022
Expectations were low when the Dodgers signed Thompson. All anyone was really hoping for was that he would hold down the fort while Mookie Betts was out with a rib injury. Now, though, Thompson has played himself into being an indispensable part of the Dodgers' postseason plans. Thanks again, San Diego!
Have you subscribed to our YouTube Channel yet? Subscribe and hit that notification bell to stay up to date on all the latest Dodgers news, rumors, interviews, live streams, and more!