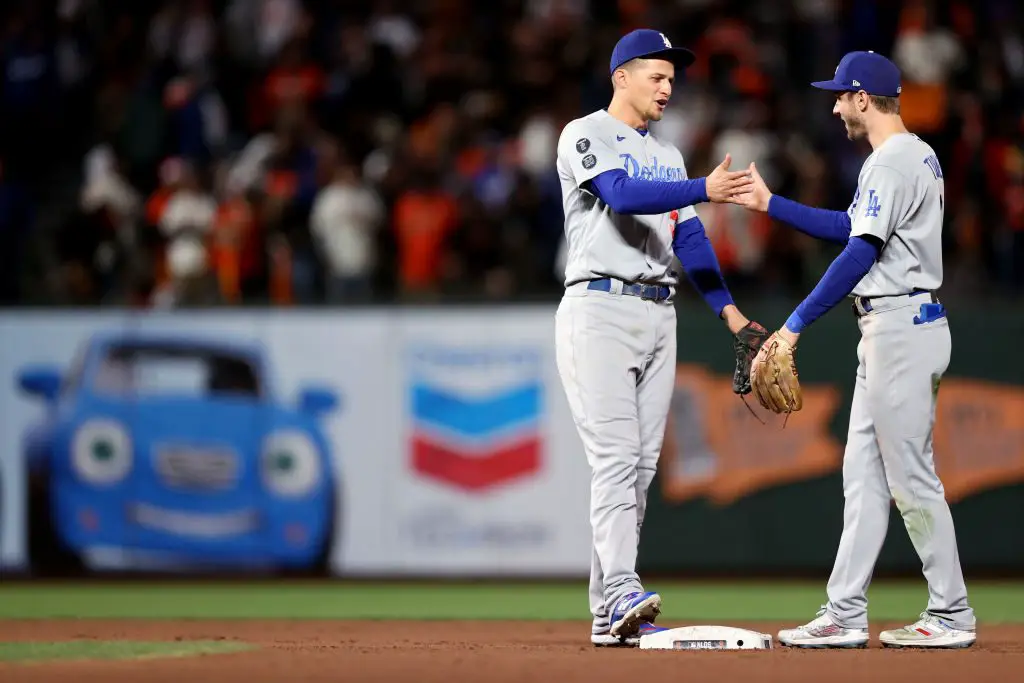 Dodgers Team News
Dodgers: Trea Turner Addresses The Possibility of Signing an Extension
When the Dodgers landed Trea Turner in a trade with the Nationals this year, they had to be planning for the future. Corey Seager was set to hit the free-agent market, and the consensus seemed to be that they had brought on his replacement for 2022. 
But beyond 2022 remains a big question for the Dodgers and Trea Turner. Signing Seager to a deal would likely indicate that they have no plans to keep Turner around long-term. But if they do not sign Seager, keeping Trea should be a priority. 
For Turner, it sounds like signing an extension with the Dodgers would be preferred. He talked about the possibility with The Athletic recently, and being a part of a organization dedicated to winning seems like a priority. 
For me, actions speak louder than words. I'm not going to worry about anything like (an extension) until there's something in front of me. I think this is a great franchise. Being on a team, part of a franchise that wants to win not only this year but for a long time is very valuable and a lot of fun. … I don't know if that will happen or won't happen, but like I said, I'm not gonna waste my energy on guessing.
Turner came over to the Dodgers and sparked the offense for the rest of the regular season. It seemed like even when their bats went quiet, Trea was there to provide some sort of spark to carry them. 
And then the playoffs hit. That's the part where Dodgers fans have a difficult time handing him over a massive deal. Turner hit just .216 in the postseason and drove in 2 runs while scoring 3 runs. But he's still one of the best shortstops in all of baseball, and keeping him around should be a priority without Seager staying. 
Trea Turner Comments on Signing Extension With Dodgers, Should LA Offer Contract, For How Much $?
Dodgers: Andrew Heaney Speaks on Last Season's Struggles, What's Fueling Him for 2022