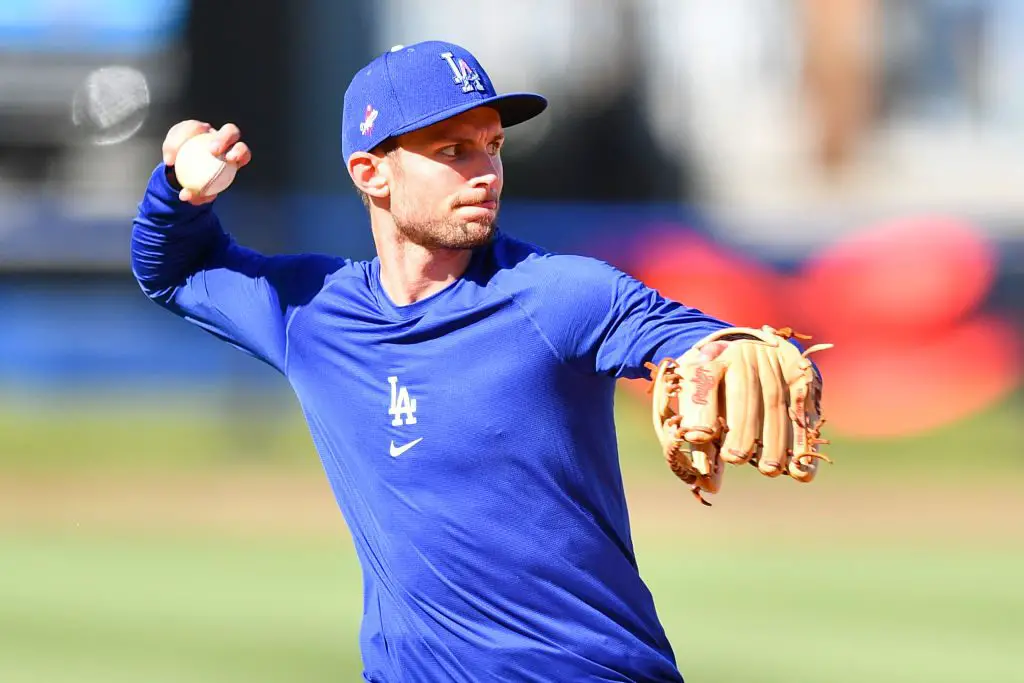 Editorials
Dodgers: Trea Turner Has Been the Spark Plug LA's Been Missing
It's a sports car. It's a cheetah. NO, it's Trea Turner. I'm sure by now, everyone knows how fast the newest middle infielder of the Dodgers is. If you don't, where have you been?
Many of his new teammates have already talked about the impact he's made on the game since his arrival to Los Angeles, but digging into how big that impact really is has shown a lot about how much he really means to this team. Trea has appeared in 22 games for the Dodgers so far, and the team is 17-5 during that span. While that may just mean the team is playing well, one of the biggest reasons why starts to become clear when you take a deeper look. When he goes, the Dodgers go.
Trea's Impact
In the 5 losses since his arrival, Turner is 2-17 (.118 average) with 1 extra-base hit (1 home run), 2 RBI, and 1 run scored. Compare that to 26-70 (.371 average) with 9 extra-base hits (1 home run), 5 RBI, and 16 runs scored in the 17 wins in this month and its no coincidence. That's not to say that the Dodgers can't score or win when Trea isn't hitting well or getting on base, but it sure does make it a whole lot easier. 
So far he hasn't been the power hitting player who crushed 18 home runs and drove in 49 that he was with the Washington Nationals, but he doesn't need to be. While that would be nice, Los Angeles doesn't need him to be that guy. They need him to be the tone setter at the top of the lineup. His ability to get on base and create havoc is exactly what the Dodgers have been missing. He's already stolen 5 bases during his time in Dodger Blue, as well as turned singles into doubles, or scored from first on a ball in the gap. 
Trea Turner stealing n' sliding like Smooth Criminal pic.twitter.com/FwLQZSa3W0

— Jason Gold (@JayGold85) August 25, 2021
His speed will prove to be even deadlier come October. Any little detail can change the outcome of a game, just ask Dave Roberts, who's stolen base in Game 4 of the 2004 ALCS. 
Final Thoughts
The Dodgers gave up an arm and a leg to acquire Trea along with Max Scherzer, but so far both have been worth everything it took. Chris Taylor and Mookie Betts have done well when leading off at the top, but Trea Turner is just on another level. Adding him there only strengthens this lineup and allows the other two to move down and help drive him in. While it's only been a small sample size, the Dodgers have to be happy with the player they have and should do whatever it takes keep him beyond the 2022 season, especially if Corey Seager decides to sign elsewhere.
NEXT: Cody Bellinger Relegated to Platoon Role With Healthy Roster