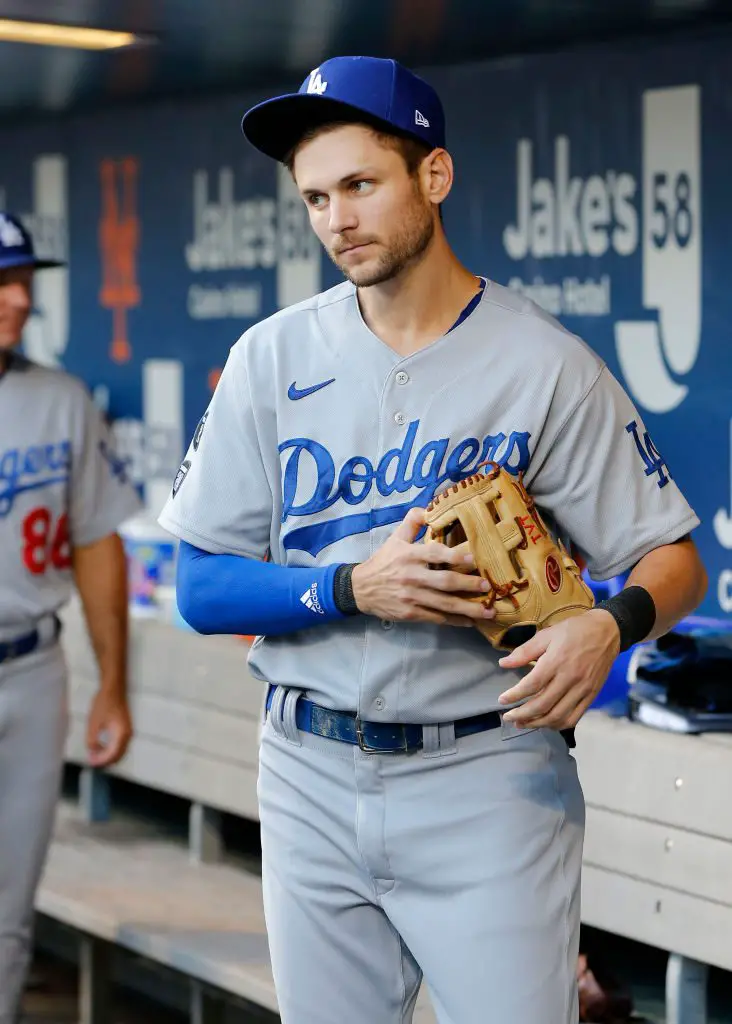 Dodgers Team News
Dodgers: Trea Turner is Tired of Hearing about the Division Leading Giants
The Dodgers are coming off a weekend sweep of the Padres, which ideally is what you want your team to do. Now that we've got that set in place, here's the bad part.
They didn't pick up any ground on the NL West leading San Francisco Giants.
With 18 games to go in the regular season, the Dodgers sit 2.5 games back of the Giants for their ninth straight division crown. Now, this is something that's been discussed ad nauseam over the last few weeks… how will the Dodgers catch the Giants? Can they do it? Are you guys watching the Giants on the scoreboard?
Trea Turner was asked how the Dodgers can perhaps catch and pass San Francisco in the standings. He wasn't overly enthused by the question.
"Stop talking about them. I've heard so much about the Giants for the last month and a half. You focus on what's in front of you, and unless you're playing them, they're not in front of you."
Of course, Trea is sort of the new guy here and, well, the Dodgers have a streak of division titles on the line. So, it's pretty front of mind for folks that have been around for a while. 
Turner did eventually at least offer some praise of the team up north.
"They've played some historic baseball — you can't knock that. It's not like we haven't done enough. They've just done really well, so you tip your cap, and you keep playing."
Entering play on Monday, the Dodgers sit at 91-53 with 18 games to play. Barring an unimaginable meltdown, chances are they pass the century mark for wins for the third time in five seasons. LA remains a great team, even with all of the struggles and injuries and, at times, ineffectiveness. The Giants, however, are just having an unexpectedly (but not surprising) great season in 2021.
Those Giants welcome the bruised and battered Padres to Oracle Park for 4 games this week. San Francisco is playing to keep ahead in the west while the Padres are playing to keep their playoff hopes alive. The Dodgers welcome the Arizona Diamondbacks for 3 games.
NEXT: Dave Roberts Optimistic AJ Pollock Returns 'Much Sooner' Than Anticipated