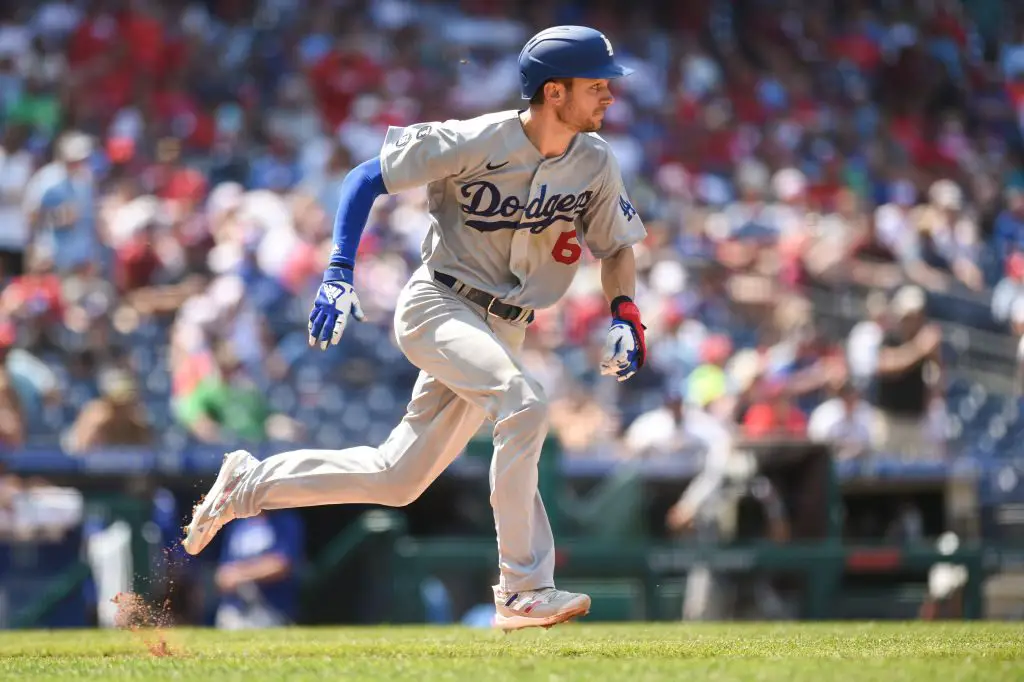 It's tough to watch a player of Trea Turner's caliber struggle. Dodgers fans know that he is more than capable of coming up with big hits and making big plays in any scenario. But in their postseason run so far, he hasn't been that guy. 
But things appear to be changing, not with just Turner, but the Dodgers approach overall. That was best demonstrated in the Game 5 win over the Giants this past week. Hitters started to shorten up and you could tell there was a change to their approach, dropping in line-drive singles down in the count. 
After Saturday night's loss to the Braves. Trea spoke with the media about the change in his approach. One thing the Dodgers' second baseman wants to do is to be more aggressive, all while continuing to be successful down in the count. 
I feel like I've not been doing enough. I'm not aggressive enough. I'm going to swing and miss sometimes, (but) I need to take those chances. I need to be aggressive. … The last five, six games I feel like I haven't been aggressive enough.
Trea had gone 5-for-26 entering Game 1 of the NLCS. And even though some of his hits did not come in the biggest spots, you can tell there was an adjustment made. The Dodgers have to move on though, and they can really improve with Turner's mindset. 
As long as my process is good, my work's good, my at-bats are what I want them to be, I can live with the outcome. You have to have a short memory in this game.
The Dodgers have Max Scherzer on the mound for Game 2 facing off against RHP Ian Anderson. Last time out, he shut down the Brewers for 5 solid innings of work. 
Dodgers NLCS: Costly Baserunning Blunder Lends to Game 1 Loss