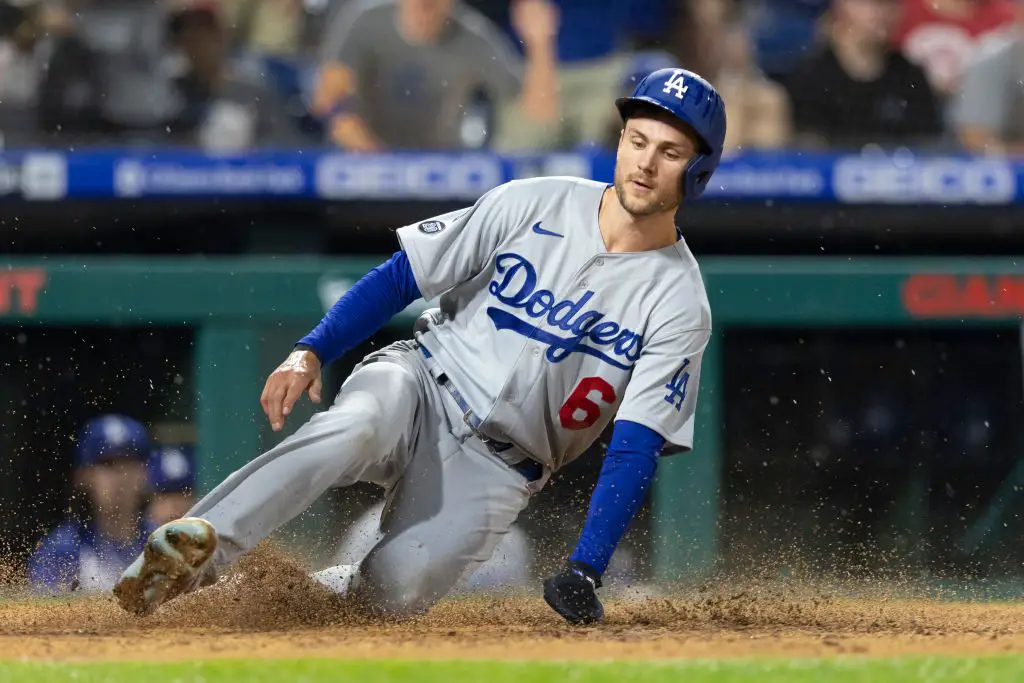 A lot has changed for Trea Turner since coming over to the Dodgers. Going from East Coast baseball to West Coast baseball is an entirely different lifestyle. But going to a place like Southern California after playing in DC is a totally different feel. 
And that's no knock on Nationals fans. With the unpredictable weather of the East Coast and the underperformance of their team in 2021, it's no wonder they averaged just over 18,000 fans per game. But even with early restrictions in Los Angeles, the Dodgers dominated attendance. 
And that has been the most impressive part for Turner since coming over. Talking with the media this week. Trea talked about how wild it is to see Dodgers fans literally everywhere the team goes. Even during away games. 
The amount of fans. The fans in Washington were great. Had a great time there, I loved it there, but going on the road and hearing a pretty decent portion of the crowd cheering for you is a little weird. …traveling to other stadiums and having a good portion rooting for you as opposed to against you. I think that's one thing that kind of sticks out, but just fans in general playing at Dodger Stadium is unbelievable. Having 50,000 almost every single night, the energy is electric. 
And why shouldn't Dodgers fans go crazy for Trea? After coming to Los Angeles, Turner slashed .338/.385/.565 with 10 homeruns to finish out the season. He stole 11 bases, scored 41 runs, knocked in 28 runs, and continues to push the envelope every time he touches the basepaths. 
He's a big reason why the Dodgers were able to finish the year as hot as they did. He also did all of that while learning a brand new position at second base. But anytime a player can put up a 2.5 bWAR in 52 games for a team, you can bet fans are going to go nuts for him. 
Dodgers Turn to the Right Guy in Julio Urías to Even Up the Division Series