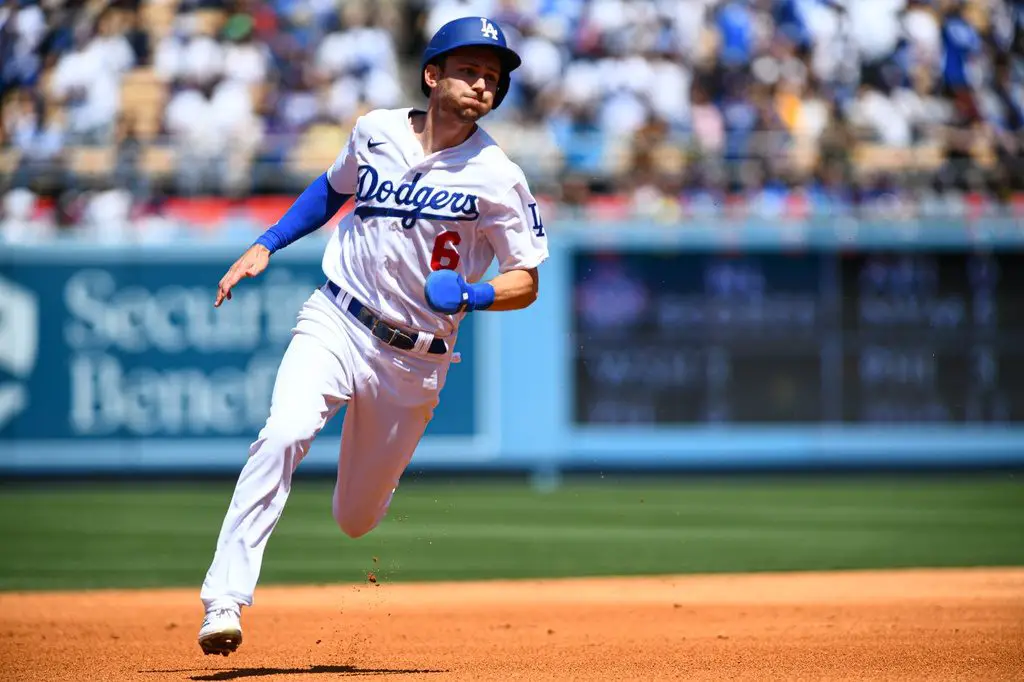 Trea Turner had been rolling through the first couple of games of the year. The Dodgers infielder had at least one hit through the first eight games of the season. That added to his 2021 season where he finished it out by hitting in 19-consecutive games, not including the postseason. 
So that left Trea with a 27-game hitting streak coming into Sunday afternoon. That was the fourth-best mark in Dodgers history, falling short of Willie Davis' franchise-record 33-game streak. Andre Ethier also had a 30-game streak during the 2011 season. 
Trea had a few good at-bats on Sunday afternoon. He worked a walk in the 4th inning and flew out to right field in the 4th inning. After a 6th inning groundout to second base, it looked very likely that he would not get another chance. But thanks to the Dodgers offense, Turner got one more shot. He lined a ball hard to shortstop that was picked off by Kyle Farmer. 
That brought the 27-game streak to an end. Turner finished out the day 0-for-4 but did reach base once and scored a run. So while Davis' Dodgers franchise record remains in place, Turner put in one heck of a streak. 
Up next, the Dodgers will welcome the Atlanta Braves and Kenley Jansen back into town. Clayton Kershaw takes the bump on Monday evening for Los Angeles. 
Have you subscribed to our YouTube Channel yet? Subscribe and hit that notification bell to stay up to date on all the latest Dodgers news, rumors, interviews, live streams, and more!
Dodgers: Did Los Angeles Unlock Something With Andrew Heaney?