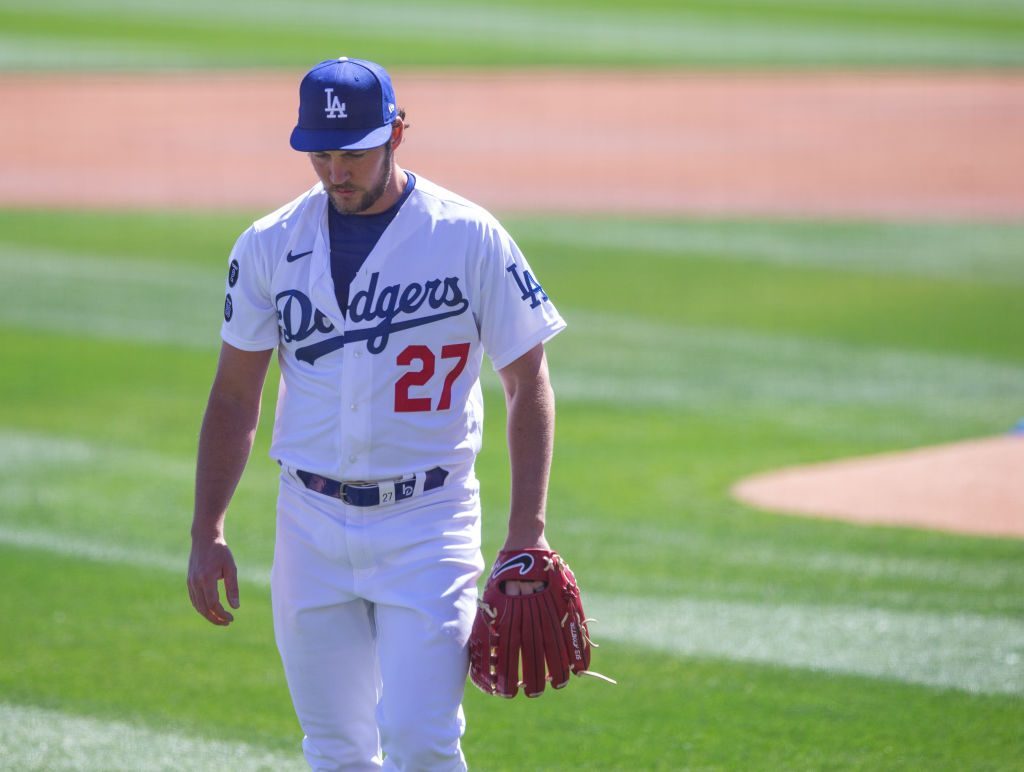 Dodgers Team News
Dodgers: Trevor Bauer Blasts MLB's Foreign Substance Policy For Pitchers
Even if you don't like Trevor Bauer, you can at least appreciate his constant battling with Major League Baseball. The Dodgers pitcher has already run into a few issues with the league in his first few Cactus League starts with a uniform issue. 
And now, Bauer is taking on MLB's latest foreign substance policy. The league sent out a memo to all teams detailing an effort to stop pitchers from using substances to help grip the baseball. While the Dodgers have not said anything about the memo, Bauer took the opportunity to tear it apart on his Youtube channel. 
Bauer goes into detail on how he thinks it's good MLB is taking a stand, but also believes it's with the wrong intent. He did an extensive dive into each part of the memo and each new regulation that will be used in 2021. The Dodgers hurler also attacks the stated intent versus actual intent, which seems to be aimed at helping hitters. 
I think what they really want to do is change the rules so that hitters can hit better so they can get more action into the game. Which is not a bad thing, I think getting more action into the game and getting the game more popular that's not a bad thing. But only caring about enforcing a rule in the sense that it's a public black eye and to try to enforce it to try to get something else out of it, is just a little bit weak in my opinion.
The Dodgers have obviously given Bauer the freedom to have this sort of public opinion, and the league likely won't battle him over it. But in a lot of ways, Bauer is probably sort of correct about the issue. MLB has made it clear that they would like to see more balls in play to make the game more exciting, as detailed by recent rule adjustments and changes to the ball.
Bauer also points out some of the flaws with the updated regulations. For instance, the monitoring of spin rates could present a number of problems. The Dodgers are into deep analyitcs like that and always looking to improve those numbers. So doing that legally could somehow draw the attention of the league. 
Bauer also points out that pitchers that have been using sticky substances over their whole career wouldn't be subject to that particular part of the rule. The league has really put itself in an odd position with this one, and I would recommend watching the full video if you have the time. 
Dodgers: Julio Urias Talks the Change to His Curveball That Led to Postseason Dominance