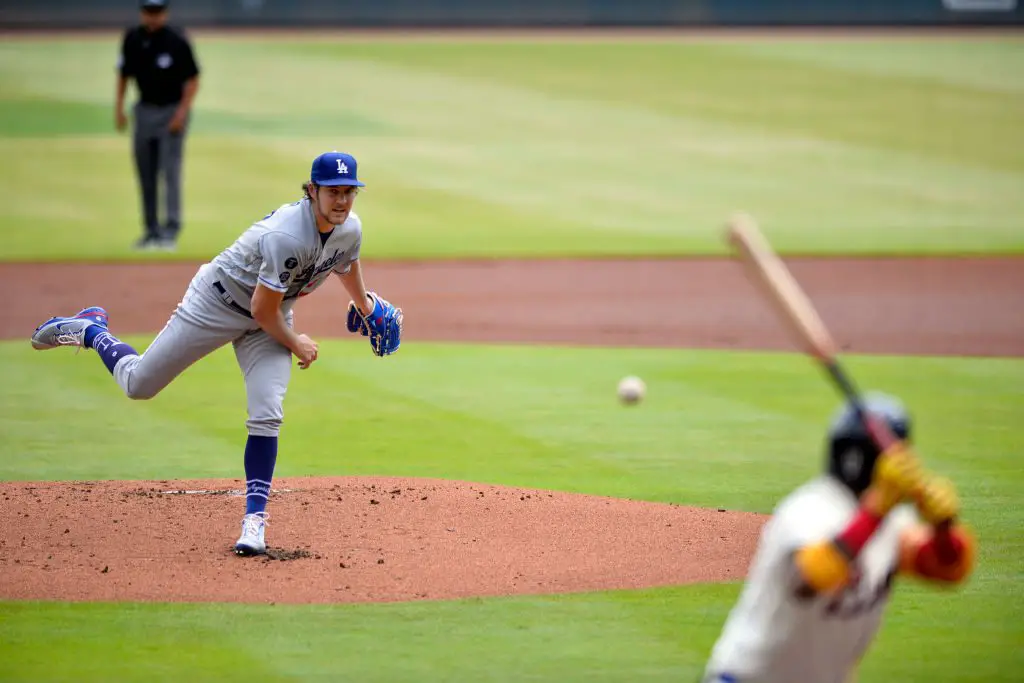 Dodgers Team News
Dodgers: Trevor Bauer Has an Elaborate Solution for MLB's Sticky Situation
On Tuesday, Major League Baseball dropped a memo to teams and players that changes would be coming for pitchers and foreign substances used for increased spin rate.
One of the more vocal people on this subject has been Dodgers starter Trevor Bauer. The right-hander gave his thoughts on the new rules enforcement policies soon after the news started breaking yesterday. Adding to his tweets, Bauer was interviewed by the SportsNet LA pregame team prior to Tuesday night tilt against the Phillies.
Undoubtedly, he brought the heat when asked for his opinion on how the MLB has handled the issue this season.
"It's a mess. Typical MLB fashion, they didn't get a whole about this right."
https://www.youtube.com/watch?v=R5a3Q2Ped3Q?start=53
Bauer's Solution
That being said, Bauer did provide a very creative solution on how MLB can level the playing field for batters and protect pitchers from a rash of injuries due to having to alter their mechanics and grips.
"The only way to do this is to make the ball somewhat sticky and then you have to ban everything except for rosin or whatever."
Bauer believes that a substance should be allowed that will be applied to all the balls in a consistent fashion. How's that going to happen? Glad you asked…
"Create a machine…when the balls come out of the box, they run down a conveyor belt into a little house. It's sprayed from all sides with a certain approved substance. Whether it's Firm Grip or whatever else. Let's agree upon that substance. The ball comes out the other end and gets dumped into the ball bucket. Its good to go for 20 or 30 minutes…you do it every single inning. That way, every ball that comes out has a consistent feel to it."
Finally, Bauer capped off his proposed solution with a protocol to ensure pitchers coming off the mound don't have anything besides the agreed upon substance on their pitching hand.
"When pitchers come in, there's a little swab and you swab their hands-similar to how you do it at TSA and you send it off to the lab. If there's anything besides the approved substances on your hand, you can be retroactively suspended. That's the only way to do it."
The only problem with the plan, which Bauer noted earlier in the interview, is that MLB has days, not weeks, to give everyone a clean shake.
NEXT: Cody Bellinger Finally Placed on the Injured List