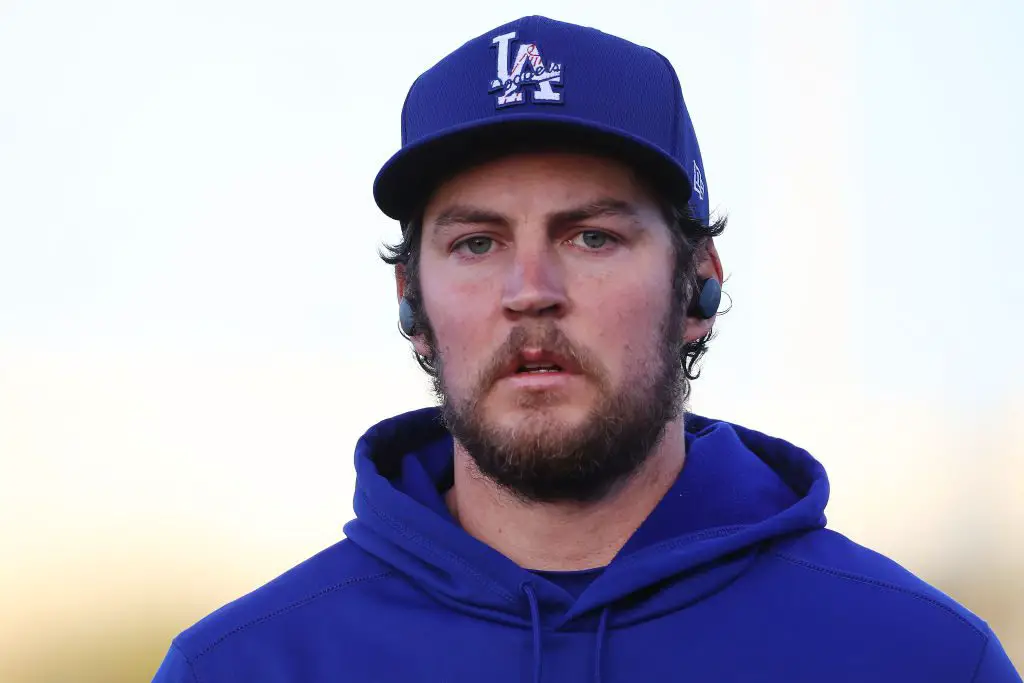 For Dodgers fans, one of the most oft-asked questions when it comes to the 2022 season is what's going to happen with pitcher Trevor Bauer. The right-hander is entering the second year of a 3-year, $102 million deal but missed the entire second half of last season after allegations of sexual assault forced MLB to put the 30-year-old on paid administrative leave.
The answer to the above question is beyond complicated. As it stands, the Los Angeles County district attorney has findings from an investigation conducted by the Pasadena Police Department in hand. And that's been the case since August 27th. Now we sit four months later and nothing has happened.
In a recent article by Brittany Ghiroli of The Athletic, the author tackles one of the big questions — is there any timeline for the DA?
None. The only comment the DA's office will give is the case remains "under review." … Multiple sources indicated Bauer's case won't be decided one way or the other until at least January and it has little, if anything, to do with the holiday.
Bauer has already successfully fought to dissolve a temporary restraining order against him as part of these allegations, but the restraining order doesn't necessarily mean anything in whether or not he could be hit with criminal charges stemming from the two encounters. 
Moreover, whatever the outcome in the DA's decision, Bauer will also face potential punishment by Major League Baseball, depending on the results of the league's separate investigation.
More Bauer News
The Dodgers officially have to play wait and see with this situation. If the DA does not file criminal charges, and MLB opts to not suspend the pitcher, the LA front office will then need to determine how to move forward. Should the team choose to let Bauer return to the starting rotation, there will certainly be a public backlash. Additionally, there's no telling what a return would mean for a Dodger clubhouse that was rumored to have soured on the veteran.
On the other hand, if the DA does not press charges, the league can still issue a suspension to the pitcher, which he will certainly fight in that situation. At any rate, MLB wouldn't actually be able to do anything until club owners end the lockout, which throws another wrench in things for LA.
Dodgers Hit With BIG Luxury Tax Bill! How Much Did Bauer, Scherzer Cost LA? Will LA Still Spend Big?
Certainly, the longer the DA's decision takes to make, the less time the team will have to know what its options are player wise and payroll wise for 2022. Andrew Friedman has echoed as much while desperately dodging Bauer questions. Currently, the Dodgers are on the hook for $32 million in salary for the pitcher for next season. 
NEXT: Making a Trade for Reds' Sonny Gray Work