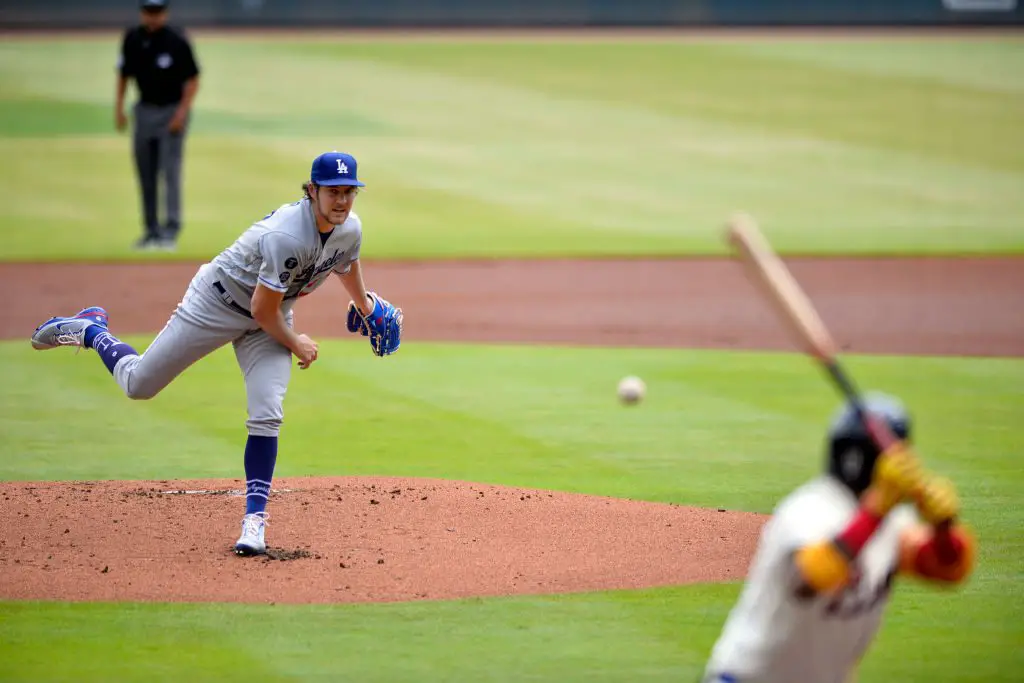 Dodgers Team News
Dodgers: Trevor Bauer's Cryptic Answer When Asked About Foreign Substance Use
The Dodgers' loss on Sunday was pretty disappointing. They had every opportunity to get runners across and back up Trevor Bauer's quality start but could not get the job done. As a result, they lost the series and will head to Pittsburgh looking to put together a winning road trip.
But Bauer's spin rate was all anyone could talk about after the game. His fastball RPM was down pretty significantly from his season average, and this comes in his first start since MLB's supposed crackdown on foreign substances. The Dodgers starter has been at the forefront of those conversations for years since he talked about how prevalent it was in the game. 
When asked flat out if he had used foreign substances while on the mound, Bauer didn't give a direct answer. Instead, the Dodgers hurler suggested that everyone do their own research and draw their own conclusions from that research. 
Question asked: Just for the record, your spike in spin rate here over the last year and a half, can that be linked at all to you using foreign substances? 
I've made a lot of public comments, if you want to go research it and make your own decisions then go for it. 
Bauer kept saying over and over again in his postgame press conference that he just wanted an even playing field across MLB. He's been the guy to talk about how bad the use of a substance for pitchers can be, but his spin rates have also increased dramatically the last few years. The Dodgers and Dave Roberts have seemed to not worry too much about that. 
Still, the fact that he was unwilling to say flat out that he does not use the foreign substance is a bit of a concern. Then again, this could be his way of proving a point. Bauer had previously said that he could use a substance and become an unhittable pitcher. If he is now using something, he certainly caught the attention of the league and proved a point. 
It's going to be interesting how this change across baseball impacts the Dodgers. 
Dodgers: Dave Roberts Recalls The Way Pitchers Cheated Back in His Day