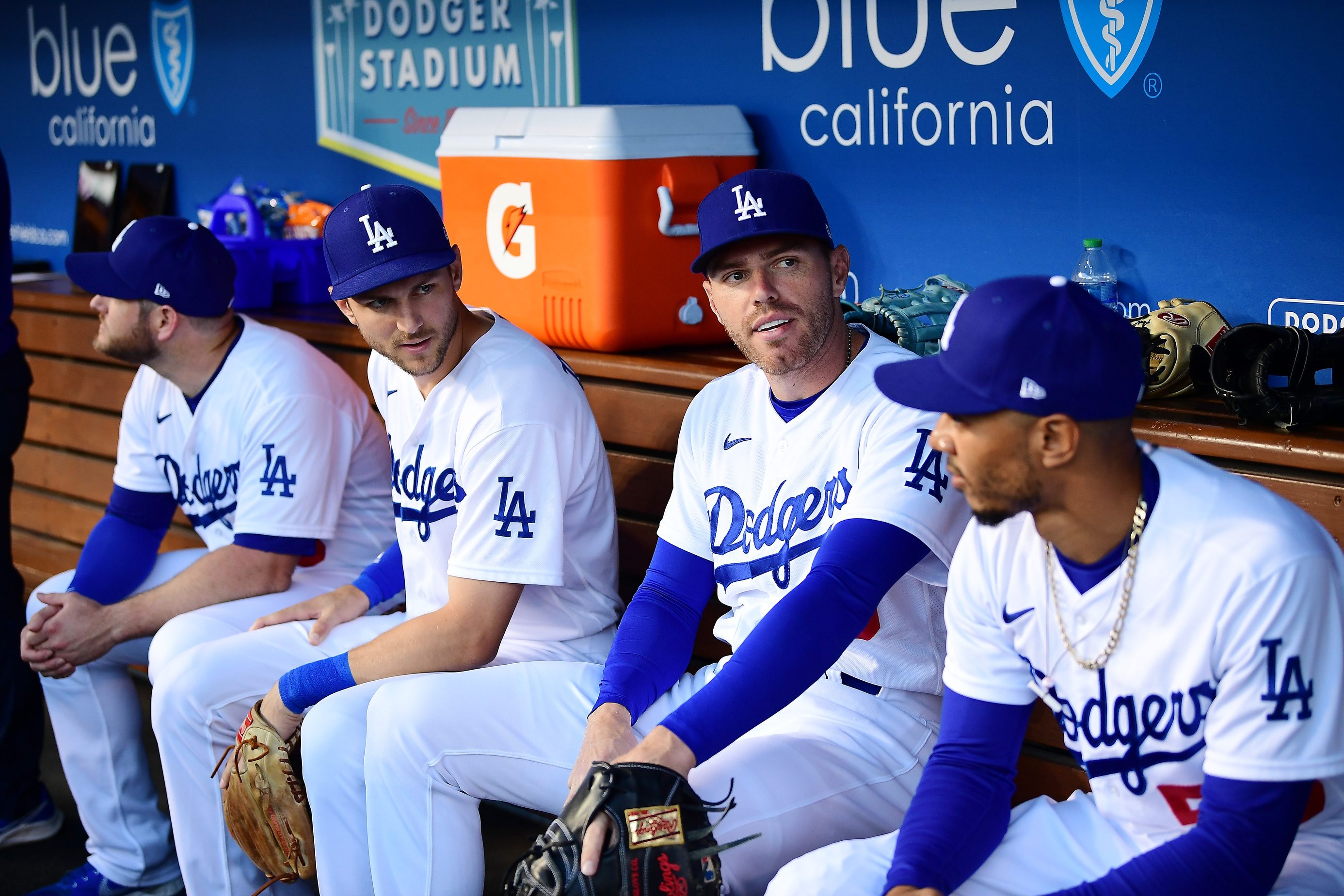 Dodgers Team News
Dodgers Trifecta Shares Personal Insight on the Team's Communication and Culture
The Los Angeles Dodgers are running like a well- oiled machine and that is not by mistake. The Dodger sit at 88-38 with the best record in baseball, a 19.5 game lead in the NL west, and lead the majors in run differential with +295, the second closest is the New York Yankees with +194. 
All the success comes from the guys at the top and I'm not talking about the front office. Superstars, Mookie Betts, Trea Turner and Freddie Freeman are setting the tone in the locker room that has ignited a spark within the Dodgers dugout. 
Back when Mookie had a tough start to the season he turned to Freeman and Turner for advice who simply told him just be ready to hit. Even former MVP's need someone to turn to when you hit a rough patch in your game.
Dodgers manager Dave Roberts said that he's never seen anything quite like what he has seen from this year's Dodgers (quotes from Athletics Fabian Ardaya)
"This is my seventh year with this ballclub," manager Dave Roberts said, "and this is the most communication that they've had internally amongst players."
The big three has even took it so far as to take a step back regarding using the iPads on a regular basis when studying the film after an at-bat. Instead they use a different method of studying.
The batter goes back to the dugout and players give them advice and tell them what they could've done better or they watch the next batter and study by watching. Dodgers second basebman Gavin Lux says how the iPad method is not benefical.
"You come back to the dugout after you get out, and you've got like five guys all with their heads down on the iPad," Lux said, rather than watching the game and the at-bat and sparking conversations that follow. "You're locked in … but you're kind of stuck in your own little square."
The star first baseman was the first to recommend the cut down and Roberts says it has been "highly beneficial." 
The way the big three has really taken control over the team is something to behold. The Dodgers are so fun to watch and to know that they have this type of chemistry and camaraderie with each other is really special.
No matter how great and how talented a team is you always need chemistry in order to reach the top of the mountain and that is exactly what the 2022 Dodgers have. 
Have you subscribed to our YouTube Channel yet? Subscribe and hit that notification bell to stay up to date on all the latest news, rumors, interviews, live streams, and more!
NEXT: Trea Turner Gets Hit in the Head and Embarrasses Pitcher on Next Pitch