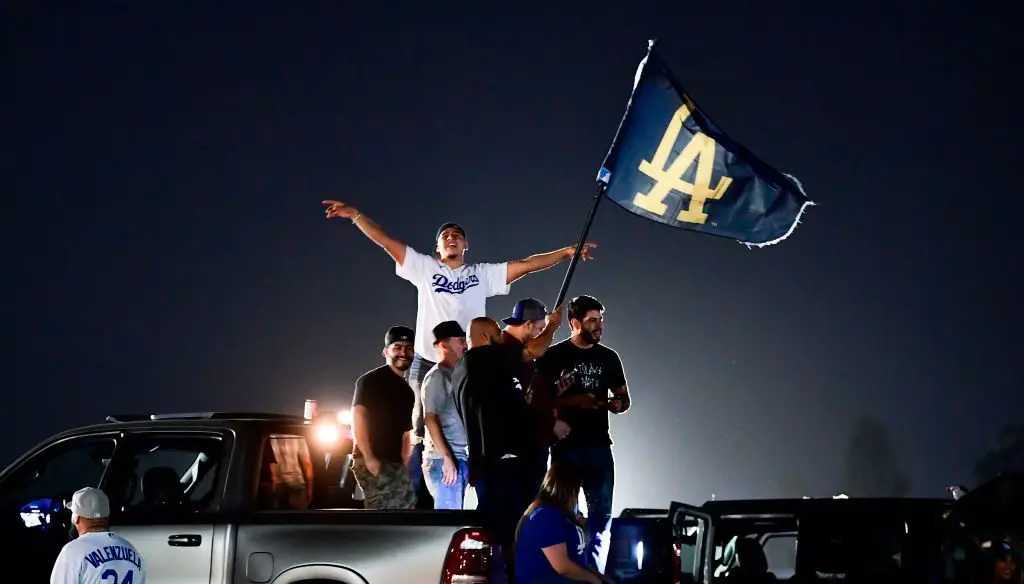 Dodgers Team News
Dodgers Ultimate Holiday Gift Guide: Ideas and What to Buy for Dodger Fans in 2021
The holidays are here and it's officially time to start thinking about gifts for that favorite Dodger fan in your life. In this guide, we've assembled some of our favorite items from all around the sports merch world. Most of these items are hand picked to not break the bank while still being a great addition to any fan's Dodgers collection.
Let's jump right into it!
First, here are some of our top picks in a video hosted by our Doug McKain.
Bobbleheads, BRXLZ Puzzles, PJs and More at FOCO
We've been big fans of Forever Collectibles — or FOCO — for years here. Our DNHQ in South Pasadena is filled with awesome merch, bobbleheads and more from FOCO. Our friends at Forever Collectables have some of the coolest, officially licensed swag for your home or office. For example, this sweet BRXLZ piece that is a replica of Dodger Stadium is a great addition to any collection.
SHOP BLACK FRIDAY DEALS NOW AT FOCO!
Dodgers Gear at GearUp LA!
Shop for merch at Gearup.LA and support local businesses at the same time! A purchase at gearup supports our team and our network, so anything helps our families directly! Additionally, you end up with what we think are some really cool and completely original designs.
Our Blue Friday Sale Starts Now! pic.twitter.com/VxVYBTDw8X

— Dodgers Nation (@DodgersNation) November 25, 2021
The sale is going on NOW thru Sunday! Plus free shipping on orders $75 or more.
Throwback Merch at Vintage Brand
Another favorite of ours around the office is Vintage Brand who feature incredible, throwback designs for both your Los Angeles Dodgers and the Brooklyn Dodgers. Shirts, sweaters, drinkware, canvases and more, Vintage really covers the spectrum for sports fans.
One of our favorite items we recently added is this beautiful image of Jackie Robinson outside of Ebbets Field in 1948.
Now is absolutely the time to check them out for some awesome throwback merch suitable for any hardcore collection!
SAVE 30% AT VINTAGE BRAND NOW!
Premium Drinkware
Looking to spice up a family member's home bar for the holidays? Dugout Mugs has you covered! Beer mugs, shot glasses, and bottle openers all made out of wooden or aluminum baseball bats!
Looking for a not lame gift for the holidays? Our friends at @DugoutMugs have some awesome gear that is @BlueHeavenPod approved!

Visit ?? https://t.co/1jZQo1ZqDx now! pic.twitter.com/IfcqUu60TY

— Dodgers Nation (@DodgersNation) November 25, 2020
We love Dugout Mugs and drink out of the baseball bat mug before every Blue Heaven Live Stream we do!
Jerseys, Hats, and More
If you're looking to spend a little more premium but still with a discounted rate, the Top of the Park team store at Dodger Stadium is running its annual black Friday sale now! Although, they're closed on Thursday for Thanksgiving.
https://www.instagram.com/p/CWePlrrByFg/
What is your favorite item? And what do you hope someone might buy for you? Drop into the comments below!
Have you subscribed to our YouTube Channel yet? Subscribe and hit that notification bell to stay up to date on all the latest Dodgers news, rumors, interviews, live streams, and more!