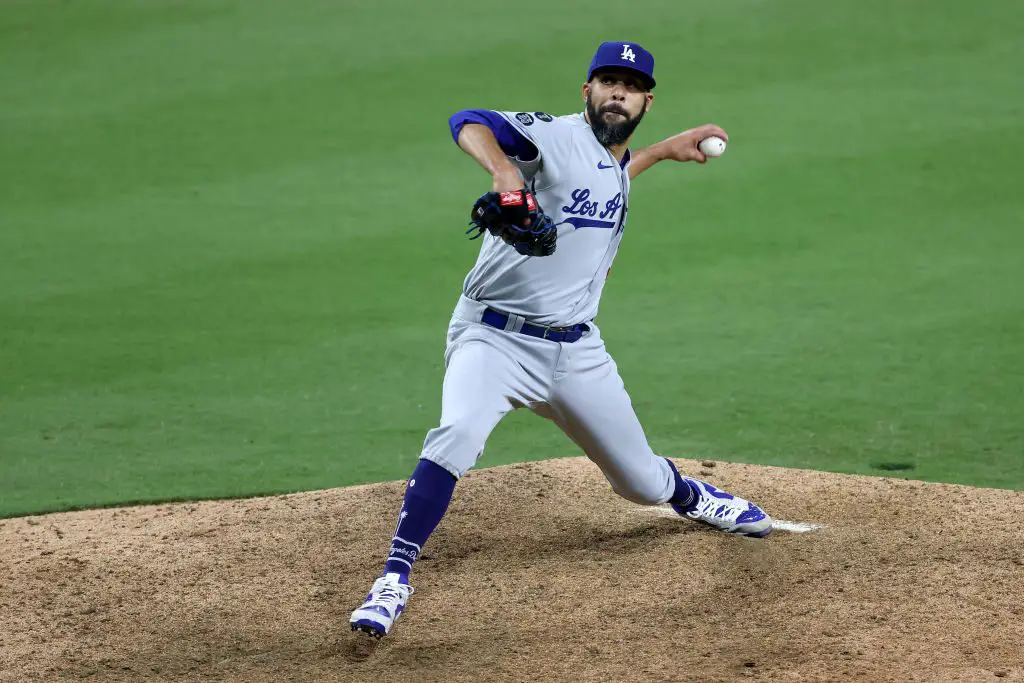 The Dodgers just continue to roll through their competition, having won 7 straight games since being no hit by the Chicago Cubs at home. The offense has started to click and come to life, while the starting pitching has been holding their own.
However, the latter will be down a man as Major League Baseball has made the move to place Trevor Bauer on administrative leave which would mean he'd miss his next two starts at the very least. Fortunately for the Dodgers, they have another former Cy Young Award winner who can possibly fill in.
David Price has been in the bullpen all season and would need to build up to a starter's workload before any thought comes to fruition.
Would the Dodgers actually consider stretching out Price midseason? Dave Roberts talked about that scenario before Friday's game against the Nationals.
"It's possible. I don't know if it's practical. It's something we'll probably talk about and just knowing where we're at until we get to the break, it's gonna be two days where we need a starter. There's not a whole lot you can do in that time."
Roberts didn't seem to be on board with the idea. He did make a good point about the team only needing to cover two starts before the break, which Price could still do to an extent. That doesn't mean he won't start a game as Doc mentioned that DP could handle up to two-plus innings for the Dodgers if needed, but don't expect him to pitch more than that. 
While it's possible the Dodgers could still need to cover starts past the All-Star break, Andrew Friedman could pull off a trade to bring one in, or the Dodgers could turn to another internal option if need be. Whatever the case, Los Angeles should have the necessary arms capable of filling in for now. 
NEXT: Dave Roberts Not Worried About Clubhouse Culture After Bauer News