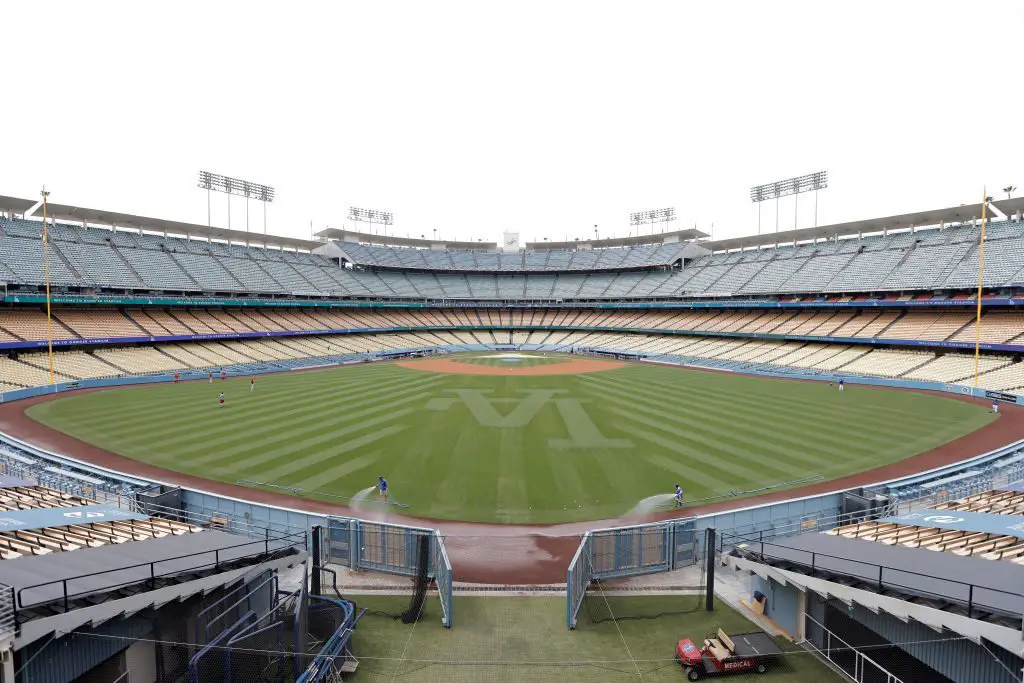 Dodgers Team News
Dodgers: Viral Tik Tok Star and 'Number One Fan' Gets VIP Treatment at Dodger Stadium
A heartfelt story to keep everyone's mind off the fact that it may seem like everything is falling apart with the MLB. Earlier in the year, a video was posted to the social media platform TikTok of a Beagle named Toby who was having a rough time getting to know his owner's partner. That was until they found their one thing in common, they both loved to watch the Dodgers. They even got to celebrate the Dodgers World Series win.
This eventually got so much attention that the Dodgers themselves commented on the video saying they were going to send the family something. However, it seemed that after the family got into contact with the Dodgers social media, nothing came in the mail after months of waiting. Then the family took to their TikTok to post about it again and hoped it will get enough attention for another response and it worked.
The Dodgers said their package never made it to Toby and his family, so they made it up to him. The Dodgers invited Toby and his owners to Dodger Stadium and gave him the V.I.P. treatment. They even gave Toby his own personal jersey and let him run on the field.
Our package never made it to Toby, so we wanted to make it up to him with a VIP (Very Important Pup) experience at Dodger Stadium. pic.twitter.com/3jjsHFhoh8

— Los Angeles Dodgers (@Dodgers) December 8, 2021
The Dodgers made sure to remind everyone that some things are bigger than baseball and now Toby the Beagle has officially been on the same field as his favorite team.
Have you subscribed to our YouTube Channel yet? Subscribe and hit that notification bell to stay up to date on all the latest Dodgers news, rumors, interviews, live streams, and more!
NEXT: Why Kyle Schwarber Actually Makes Sense for LA in Free Agency