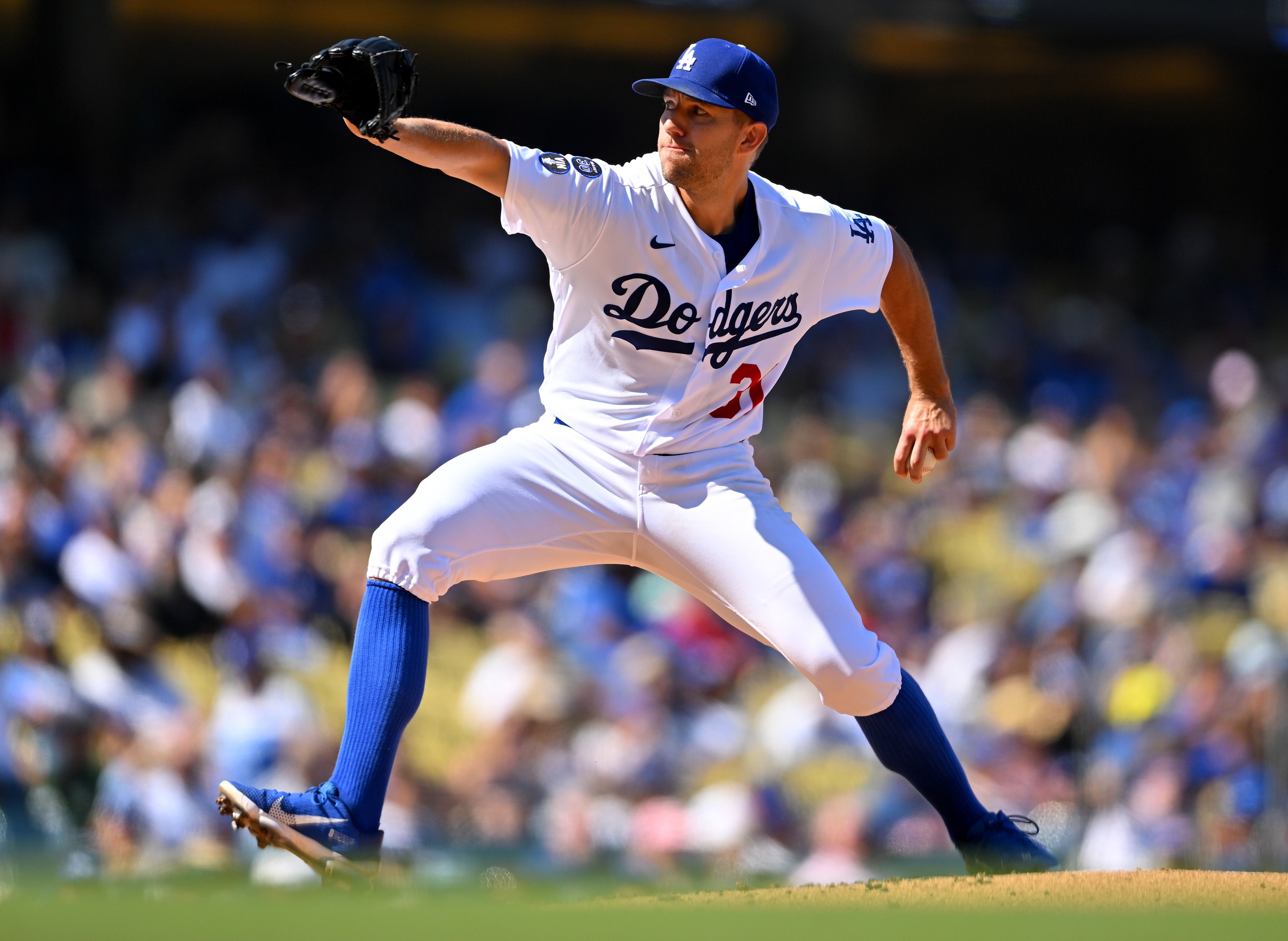 Dodgers Schedule
Dodgers vs Padres: Lineups, Pregame Matchups, How to Watch and More for October 15
The Dodgers officially have their back against the wall as a result of cold bats in crucial moments. Last night, the Padres gained a 2-1 advantage in the NLDS forcing the Dodgers into a win-or-get-eliminated situation for Saturday night's game.
The team who was so dominant all season long fell victim to one of the few things people said could and might go wrong: lack of hits especially with runners in scoring position. 0-19 with RISP over the past two games to be exact.
But it's Saturday now and hopefully, a new story will unfold where the Dodgers offense finally wakes up, or else, this will be the last game of the most historic season in franchise history. To end it like this in the NLDS especially to their division rival and little brother just isn't what anyone had in mind.
For tonight, Dave Roberts has decided to place All-Star southpaw Tyler Anderson up against Joe Musgrove.
Anderson is 15-5 this season with a 2.57 ERA and has accumulated 138 strikeouts this season. He will go head to head with Musgrove, who is in the hunt for a world series title he can actually be proud of (unlike his previous one with the Astros). Musgrove is 10-7 this season with a 2.93 ERA and 184 strikeouts across his 181 innings of work.
Tonight's #Dodgers NLDS Game 4 lineup at Padres: pic.twitter.com/fUhtJ3rPe5

— Los Angeles Dodgers (@Dodgers) October 15, 2022
Few minor changes from yesterday's game, Will Smith returns to catch for Anderson and Justin Turner will move back into the DH spot to try and force a Game 5. Bellinger remains off the lineup for the second night in a row while Betts, Thompson, and Taylor will take the outfield for Game 4. Gavin Lux will come off the bench and return to second base as well.
Most notably, Trea Turner remains in the lineup after x-rays came back negative for his finger.
Tonight should be interesting as the Dodgers will fight to stay alive and tie up the NLDS. And if not, then it was fun while it lasted but it would be several games short of the ultimate goal: A World Series Title.
The game will be broadcasted on FS1 and can also be listened to on the radio on AM570, KTNQ, and ESPN Radio.
The first pitch is scheduled for 6:37 PM.
Have you subscribed to our YouTube Channel yet? Subscribe and hit that notification bell to stay up to date on all the latest Dodgers news, rumors, interviews, live streams, and more!