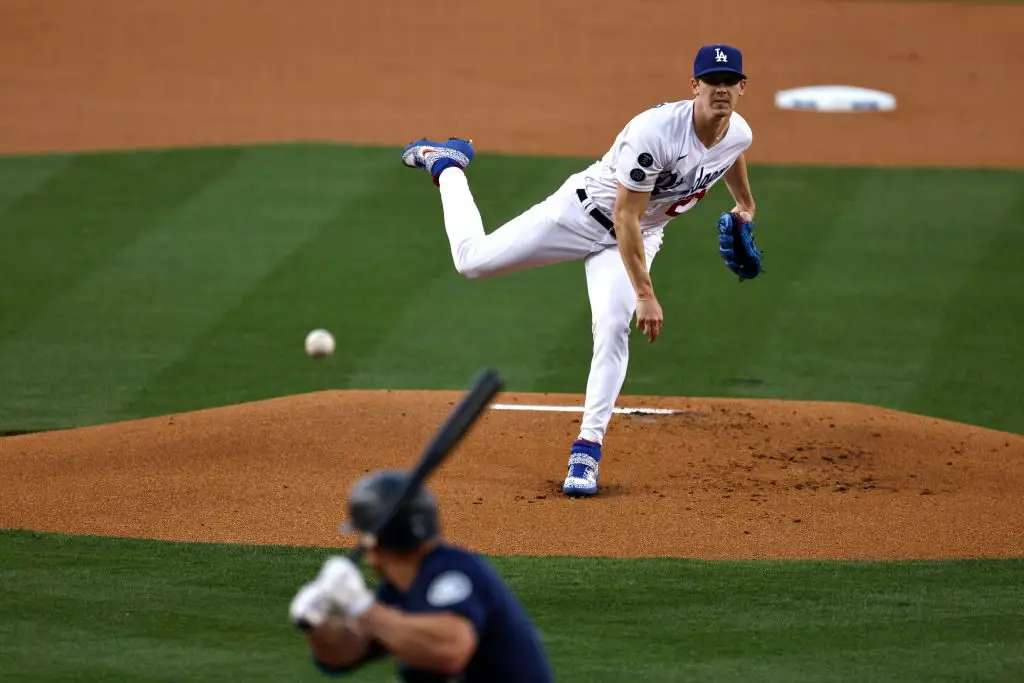 Dodgers Team News
Dodgers vs Pirates: Betting Odds and Predictions for Tuesday's Game
The 34-25 Dodgers head up to Pittsburgh today to face off against the 23-35 Pirates. Walker Buehler gets the ball for Los Angeles facing off against the surprising;y effective RHP JT Brubaker. That game kicks off at 4:05 p.m Pacific Time. 
Buehler is coming off of an outing against the Cardinals in which he got tagged with 2 homeruns. But overall, his last 4 starts have consisted of 5 earned runs over 26 innings pitched. The Dodgers hurler has also struck out 23 batters over that stretch. 
The Pirates also don't hit particularly well, with one of the worst team batting averages in the National League. They also have a combined 39 homeruns in 2021, which is by far the worst in Major League Baseball. That seems to suggest that Buehler should have a good outing on Tuesday.
Pirates Odds: +160
Dodgers Odds: -180
Over/Under: 8.5
Predictions: The Dodgers have to face off against a solid righty in Brubaker. He's putting together a 3.74 ERA and a 3.62 xFIP with a very bad Pirates team. That xFIP is actually right around where Buehler falls in 2021. If there is a fault in Brubaker's game, it's that the Pirates don't like to get him in trouble with his pitch count.
The Dodgers have a good opportunity to get him out of the game before the 5th innings and this one. That would set them up to face a decent bullpen though, which ranks 5th in the National League with a 3.71 ERA. 
The Dodgers should win this one given their talent, but Brubaker does give Pittsburgh an appealing plus-side at a +160 underdog. 
Over or Under? You really just never know with this streaky Dodgers offense. Your guess is as good as anyone. 
Dodgers Insider Sounds Off on Mookie Betts Amid Season-Long Struggles