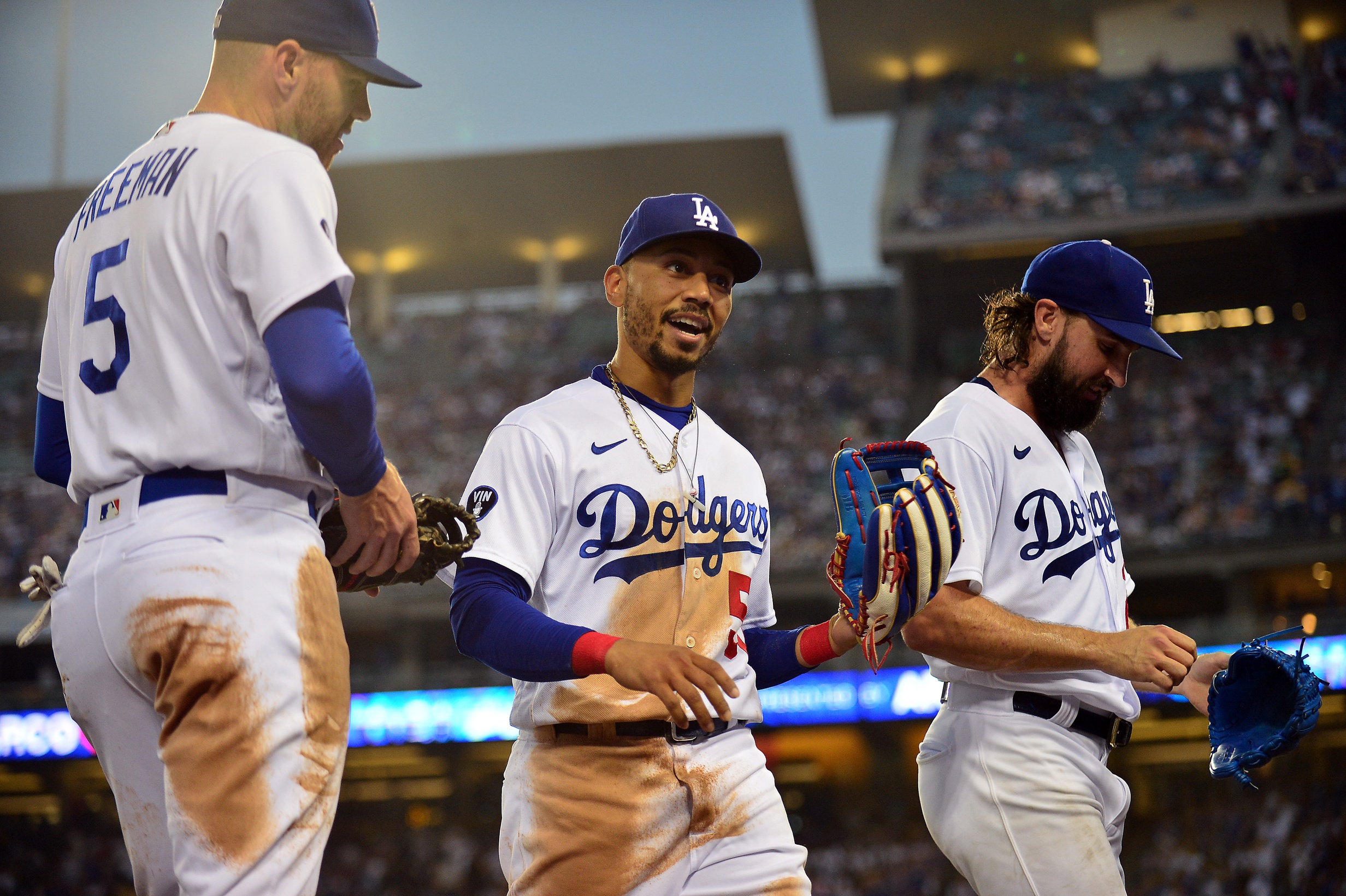 Dodgers Schedule
Dodgers vs Rockies: Lineups, Pregame Matchups, and More for October 3
After a night of the Dodgers reaching a new franchise record 110 wins, the Dodgers lose on a night where Tyler Anderson ties a career high with 10 strikeouts. A valiant effort for the pitcher who will surely make an impact for the Dodgers postseason roster.
With the Dodgers leading the final series 2-1, they now get a chance to redeem themselves and look for win 111 in game four tonight. The biggest storyline of the night of course comes with the return of Tony Gonsolin.
Gonsolin is slated to make his first start since being sent to IL with a forearm injury and has been sidelined for over a month. Gonsolin will likely be on a pitch restriction as he looks to get his arm strength back for a potential postseason role.
Prior to his injury, Gonsolin was one of the best pitchers in the league with a 16-1 record and 2.10 ERA. Gonsolin's last matchup against the Rockies resulted in a 7-3 victory on July 31 where Gonsolin pitched 5.0 innings delivering six strikeouts and three earned runs. Jose Urena draws the start for the Rockies.
The Goose is back.

Today's #Dodgers lineup vs. Rockies: pic.twitter.com/aU33Dan0Cf

— Los Angeles Dodgers (@Dodgers) October 3, 2022
After a one game absence, Mookie Betts finds himself back at the top of the batting order. The rest of the lineup remains intact with Justin Turner being replaced.
The first pitch is set for 7:10 PM as the Dodgers look for win 111. The game will be broadcasted on SNLA or listened through radio broadcast on AM570 and KTNQ.
Have you subscribed to our YouTube Channel yet? Subscribe and hit that notification bell to stay up to date on all the latest Dodgers news, rumors, interviews, live streams, and more!