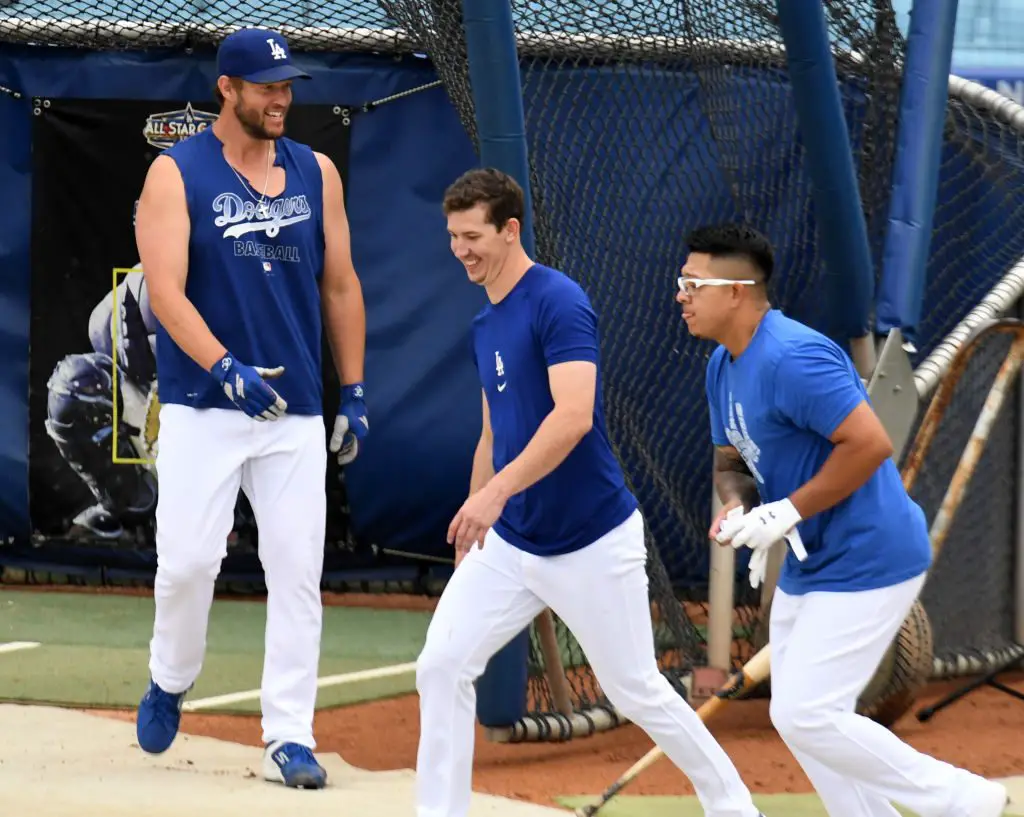 Dodgers Team News
Dodgers: Walker Buehler and Julio Urias Getting Overlooked Says MLB Analyst
The Dodgers figure to once again be one of the pre-season favorites to make the World Series this coming season. LA should have a deep lineup and a strong bullpen, but the rotation is a little bit thin. Max Scherzer is now a Met. Clayton Kershaw is a free agent unable to sign a new deal to the MLB labor dispute. The fate of Trevor Bauer is very much undecided. Dustin May is still recovering from Tommy John surgery.
But the Dodgers still have Walker Buehler and Julio Urías. Buehler and Urías both finished in top-ten in last year's NL Cy Young voting.
Jomboy Media's Trevor Plouffe thinks that the chatter about the Dodgers rotation is discounting the abilities of both hurlers.
"One thing that they need to address is their starting pitching. We know that, but they still have two very top-of-the-line starters. We talk about the Brew Crew, 'They're so good, they have these two guys up-top plus Freddy Peralta.' Well, the Dodgers have Buehler and Urias."
To Plouffe's point, most teams would be elated to have two pitchers at the top of the rotation like Urías and Buehler. His Brewers comparison holds water. Baseball analysts heap praise on the Milwaukee rotation headlined by aces Brandon Woodruff and 2021 NL Cy Young winner Corbin Burnes.
When it comes to the Dodgers, it's all about what they don't have and not about the capabilities of Urías and Buehler.
Granted, the Dodgers do need to fill out the rest of their rotation, but could the critique be largely contextual? Last year, the Dodgers broke camp with seven bonafide starters.
Dodgers fans, and baseball fans at that, are not accustomed to seeing LA without a full armory of starters. Or without Kershaw (at the moment) for that matter.
Even if the Dodgers have to cobble together the back-end of the rotation, they still have two of the best starters in the game.
Have you subscribed to our YouTube Channel yet? Subscribe and hit that notification bell to stay up to date on all the latest Dodgers news, rumors, interviews, live streams, and more!
NEXT: Diego Cartaya Compared to 7-Time All-Star by MLB Expert