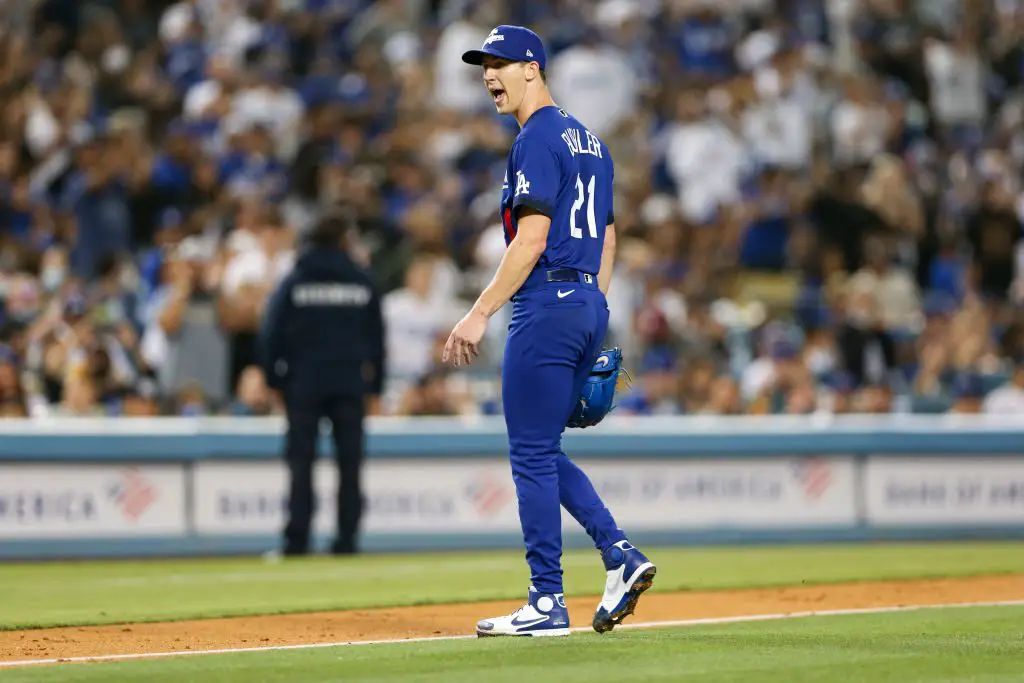 The Dodgers waited until the most stressful moment to take home a Wild Card victory on Wednesday. With everything on the line, Chris Taylor came up and launched a walk-off homerun to send Los Angeles to the National League Division Series. 
So with all of the pressure and all of the chaos of a 9th inning win, you knew the celebration was going to be insane. That was made very clear by the Dodgers social media team posting dozens of pictures of shirtless players drenched in beer and champagne. 
But one particular celebration caught the attention of baseball fans all over. It was this moment when Dodgers pitcher Walker Buehler used his teeth to open one of his beers. The only problem? That beer was a twist-off. 
Walker Buehler biting a twist cap ? #Dodgers #postseason pic.twitter.com/g0EXiNVDBk

— Stephen Nelson (@StephenNelson) October 7, 2021
Dodgers fans and baseball fans all across Twitter had questions for Buehler. And he took to Twitter pretty quickly to defend his odd technique to get his beers opened.
I open twist offs with my teeth because I choose to. It's fun and it makes me feel cool. If you think it's weird cuz you wanna use a bottle opener, then you haven't drank enough beers in your life.

— Walker Buehler (@buehlersdayoff) October 7, 2021
Makes enough sense I suppose? The Dodgers celebrated well into the night before heading out to San Francisco. It's a really good thing there is an off-day built-in because most of that alcohol was gone pretty quick. 
So the stage is set. The Dodgers and the Giants will face off in the playoffs for the first time in the history of the 2 storied franchises after combining for 213 regular-season wins. What a wild year it has been. 
Dodgers: Max Scherzer Says He Predicted Chris Taylor's Two-Run Walk-Off Homer